The Best Flavors of Aruba Await
Dining
With best restaurants of Aruba, Renaissance Aruba Resort & Casino offers culinary experiences to suit every mood. Our experienced staff brings all the colors and flavors of the Caribbean cuisine alive. Enjoy a fine steak at L.G Smith's or experience tropical cuisine at Papagayo Bar & Grill. We also have an on-site Starbucks so you can begin your day with your favorite fresh brewed coffee. The options are endless so make sure to swing by all of our restaurants and enjoy a culinary adventure like no other.
L.G. Smith's Steak & Chop House
Unique Steak Experience
L.G. Smith's Steak & Chop House is well known for its USDA-inspected, aged-prime steaks and house specialties, including rack of lamb and fresh local seafood. With new appetizers, entrees and desserts to our menu and have taken your favorites and given them a modern, Americana twist. Some of the chef's favorite new dishes include Foie Gras Duo, Wagyu Tenderloin and The Dome.
L.G. Smith's Steak & Chop House
Dress Code
Pair a blouse, sweater, or fashion top with a skirt or a trendy pair of slacks. Dress in a classic collared shirt, polo, or tennis shirt paired with clean-cut dress pants or jeans. For footwear, oxfords and loafers are in, while sneakers are out.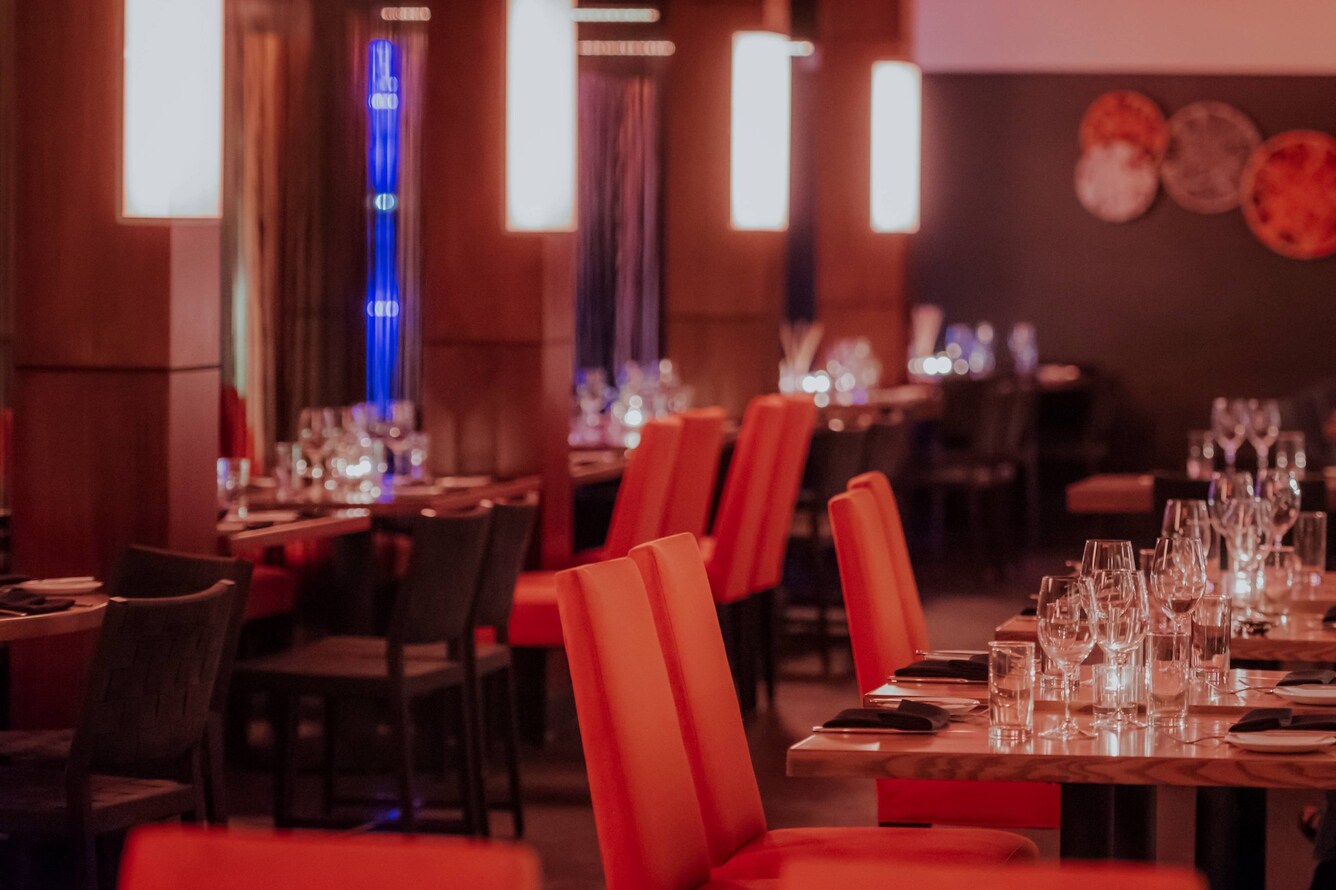 L.G. Smith's Steak & Chop House
Unforgettable Signature Cocktails
Fully embracing the trend of craft cocktails, L.G. Smith's have concocted new signature cocktails that embody the elements: Water, Fire, Smoke, Earth, and Mist. Each cocktail is carefully crafted to perfection and incorporates fresh organic juices, local Aruban aloe; premium whiskey, bourbon, gin, port, and cognac; and/or herbs such as lavender, sage, and sweet bay leaf, among other ingredients.
L.G. Smith's Steak & Chop House
Steakhouse
As a timeless signature …..taste to believe. Choose your cut. We'll sizzle it up! Don't miss our Butcher Table Experience, here you can indulge in premium tableside-sliced and seasoned Black Angus Beef at the #1 steakhouse according to Tripadvisor.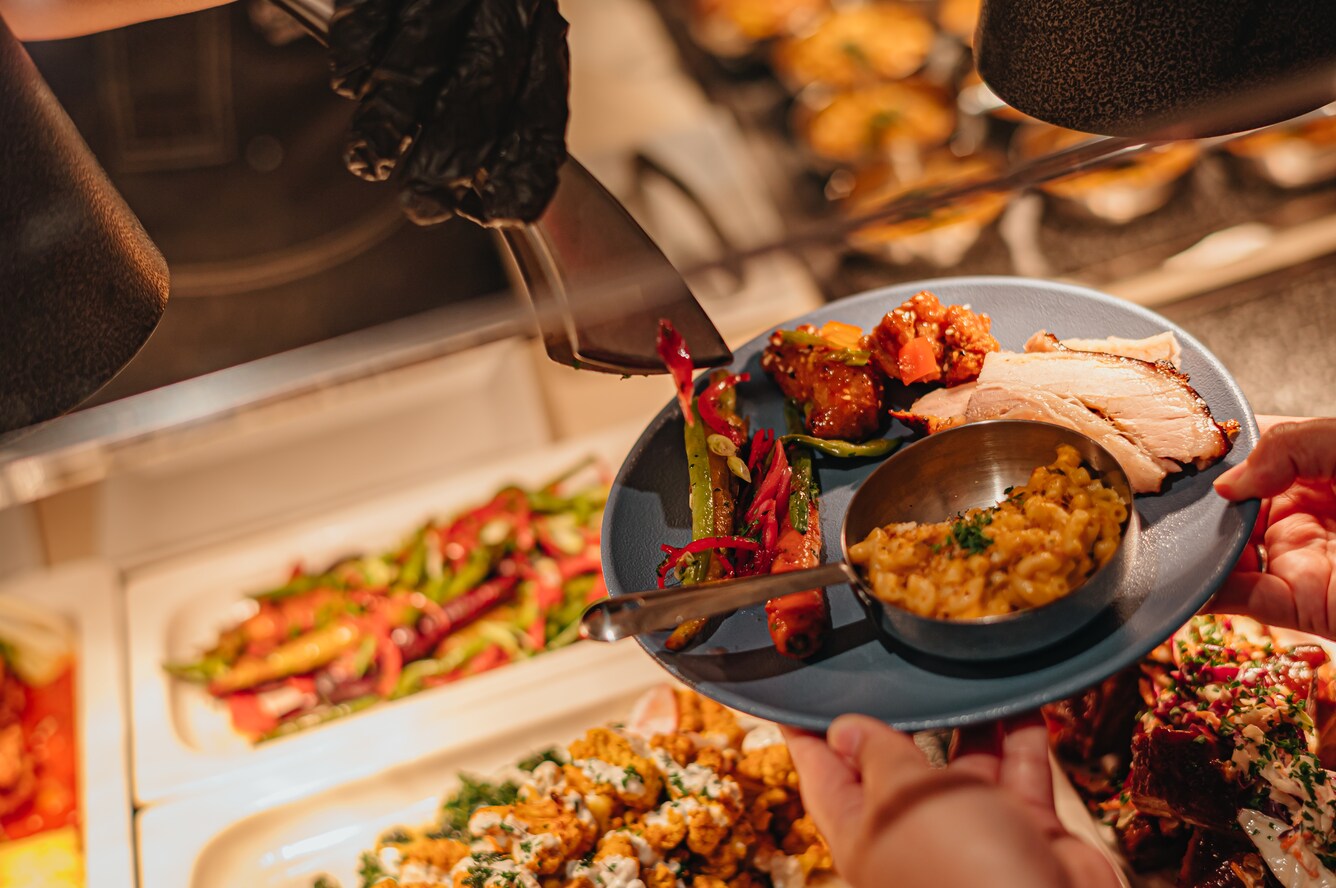 Aquarius
Seafood
Get the real island experience as you dive into a sea of authentic Aruban flavors at Aquarius, where our chefs are serving up traditional Caribbean fare, a la carte and buffet style.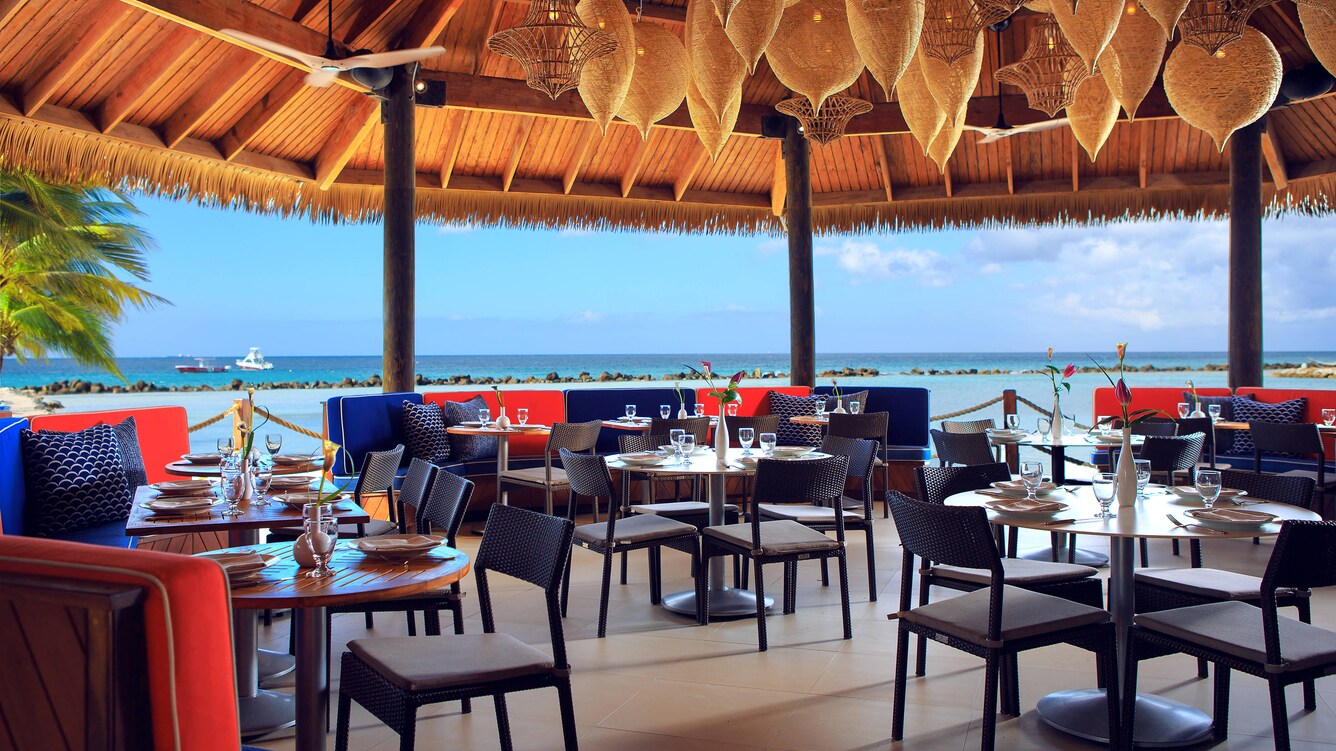 Papagayo Bar & Grill
Caribbean
Located at Renaissance Island, Papagayo Bar & Grill is sure to put a smile on anyone's face by giving sunbathers a. break from the sand surf with a promise of tasty snacks and light fare.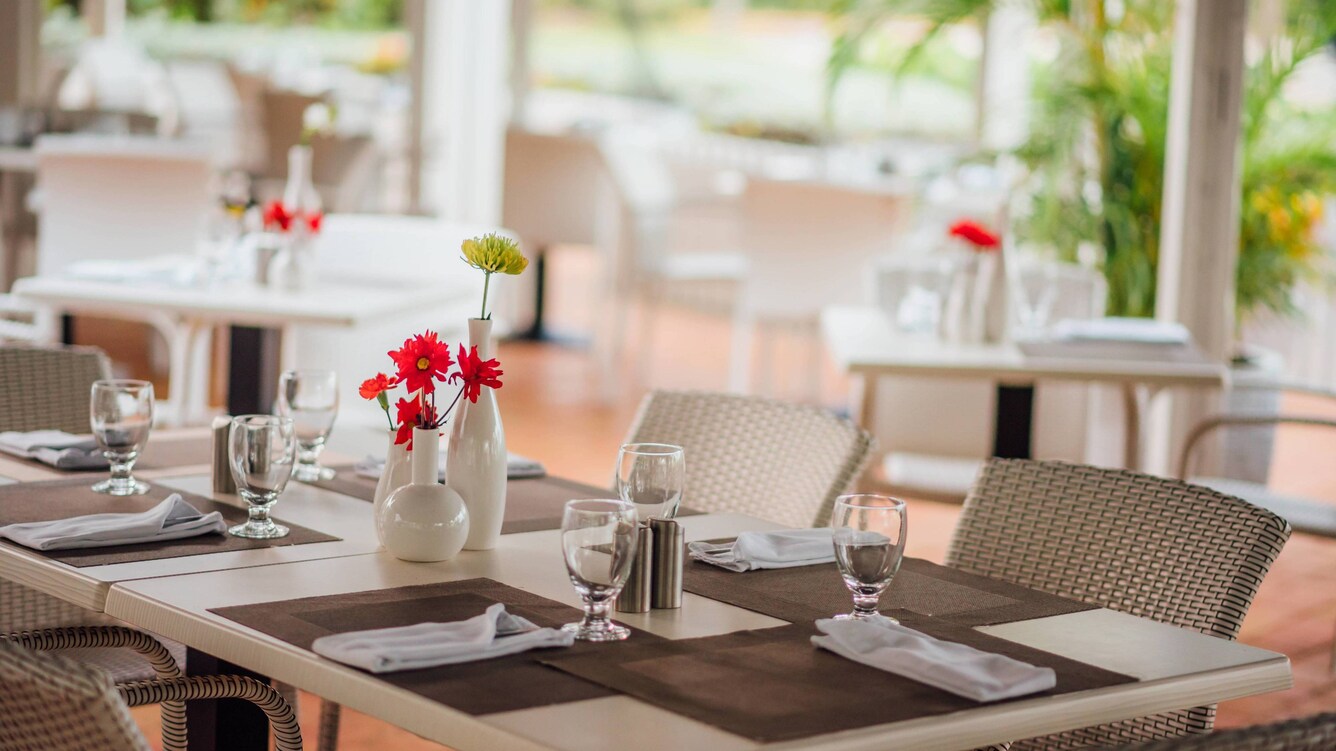 Fresco
Italian
Dine alfresco and share the gorgeous oceanfront view while you savor authentic Italian cuisine in a casual, outdoor environment.
Solé
International
Hang poolside at Sole where you can indulge in the happiest of daily happy hours featuring live entertainment, tropical drinks and signature snacks.
The Lounge
American
Unwind in the laid-back environment of our on-site lounge. Filled with couches for lounging and socializing in style, our grill serves mouthwatering bites, paired with refreshing drinks and live music from talented, local musicians.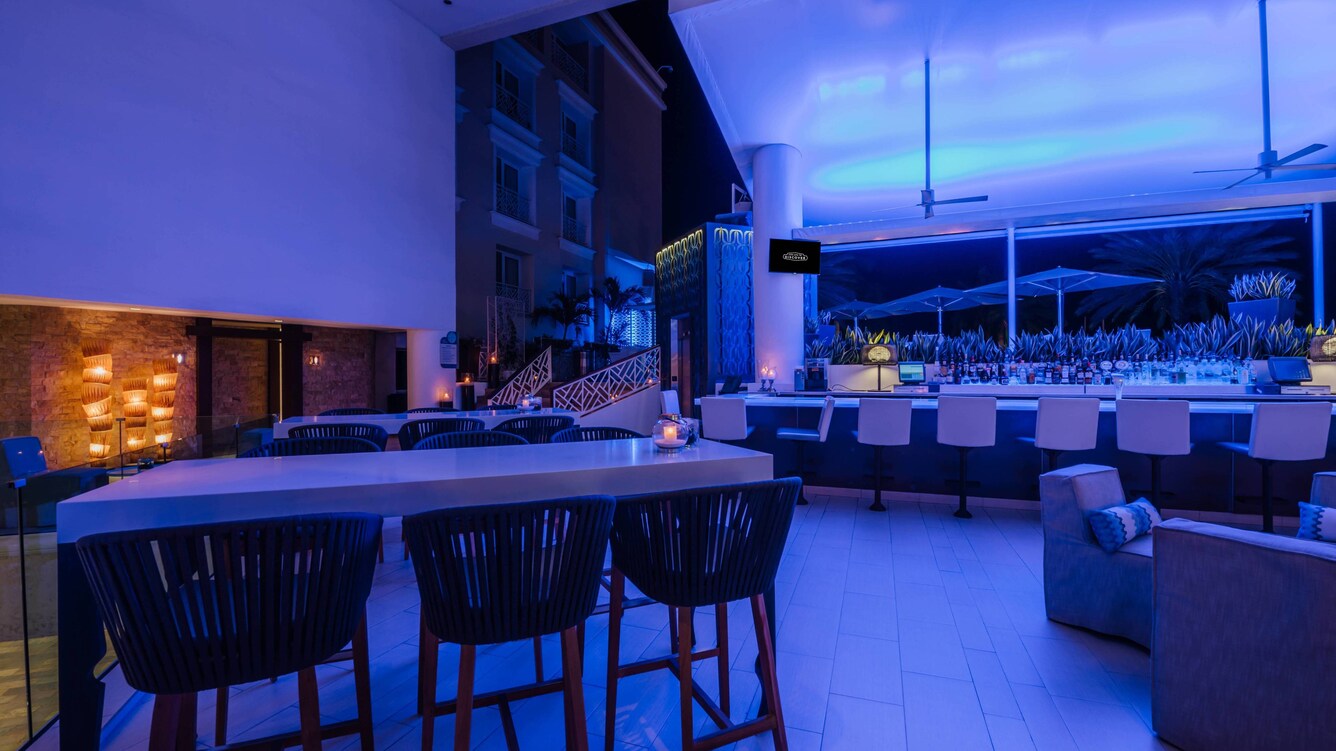 BLUE
American
Keep the party going in the sleek and chic setting of BLUE. Our bar showcases an on-site DJ to keep your group entertained as you catch up with friends, both old and new, and enjoy handcrafted libations made by our expert bartenders.
Starbucks®
Coffee House
Fuel up for your day at our hotel's on-site Starbucks®. We offer a complete selection of the signature coffees and teas you've come to love, as well as a fresh selection of pastries and other on-the-go snacks, to complement your morning.
Mangrove Beach Bar & Fish. Shack
Seafood
Kick back and relax with a few cocktails at Mangrove Beach Bar & Fish Shack, located at Flamingo Beach and inspired but the beauty and vibrancy of Aruba's art & culture.
Buffet breakfast, fee from 20.00 USD
Local restaurant dinner delivery 
Continental breakfast, fee from 15.00 USD
Full American breakfast, fee from 20.00 USD
International
Papagayo Bar & Grill
Savor specialty pizzas cooked in our wood-burning oven for a truly authentic taste of Italy. Our open-area bar offers a scenic location to sit back and sip on handcrafted cocktails, while enjoying dazzling views of the ocean and island.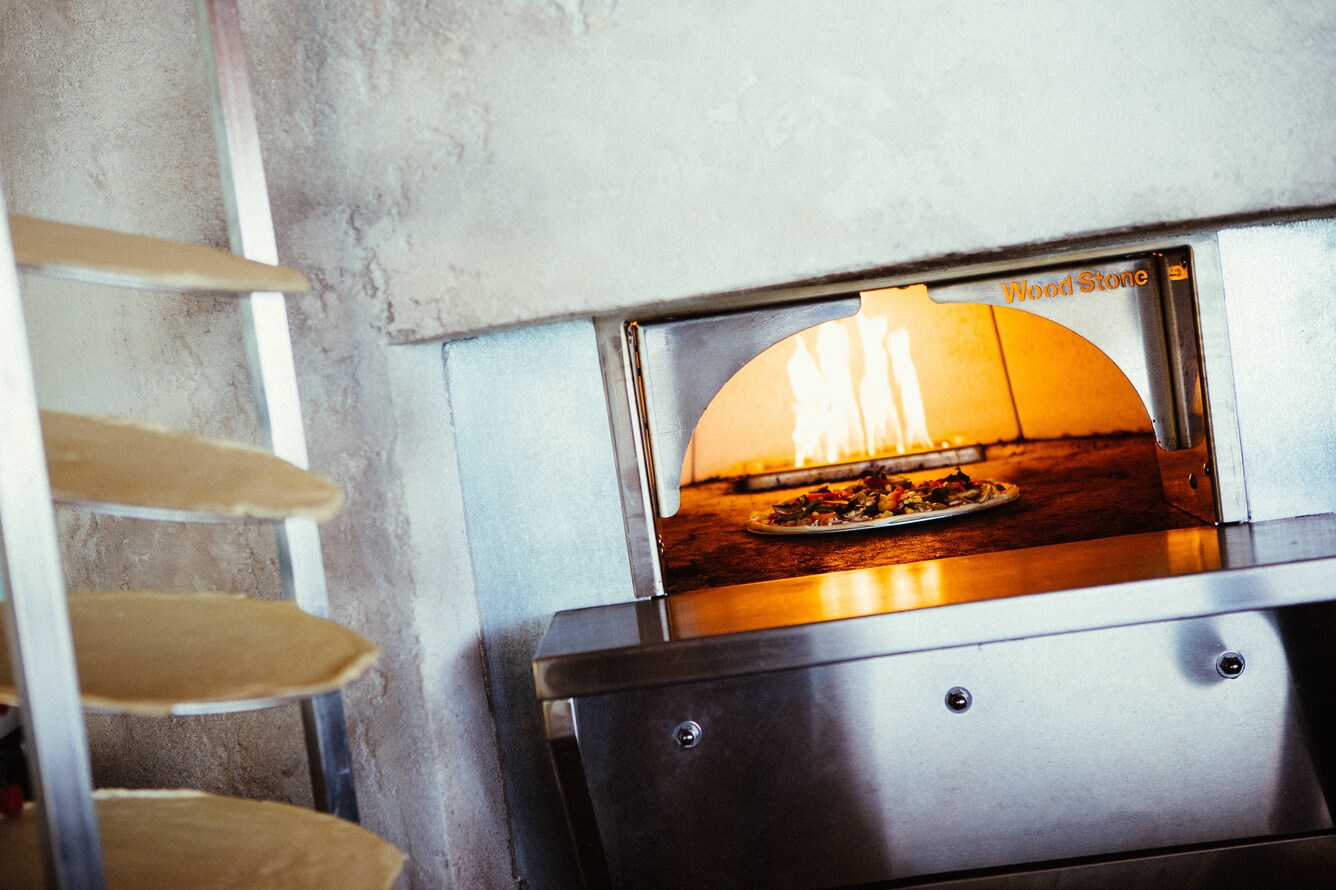 American
The Lounge, Midnight Grill
Unwind in the laid-back environment of our on-site lounge. Filled with couches for lounging and socializing in style, our grill serves mouthwatering bites, paired with refreshing drinks and live music from talented, local musicians. Open for dinner Dress code: Dress Jeans Phone: +297 583 6000