The Whimsy Adventure - experience an amazing dinner event in Berlin 
Go on a culinary journey with a new multi-sensory dining experience and watch your table and surroundings come to life with state-of-the-art 360° projection technology including an extraordinary five-course menu.
A culinary journey with 360 degree projection
Whimsy - the MUST DO dining experience at JW MARRIOTT HOTEL BERLIN
Experience a whole new dining show with 360 degree projection illuminating your surroundings and let yourself be pampered by an exquisite five course menu. 
Dive into an interactive culinary experience that engages your senses in an atypical way in a whole room covered with 360 degree projection. You are transported to amazing locations to accompany your dishes. This includes being taken to the bottom of the ocean, on top of the forest and even in outer space. Pursue this journey on your own too. Diners are able to engage with the projections via their smartphone by using an QR code. For instance, simply type out your name that shows up on floating lanterns. All this innovative design combined with a true taste sensation, provides the most memorable dining experience.
Phone number: +49 (0)30 2065-1102
Email us: info@whimsy360.com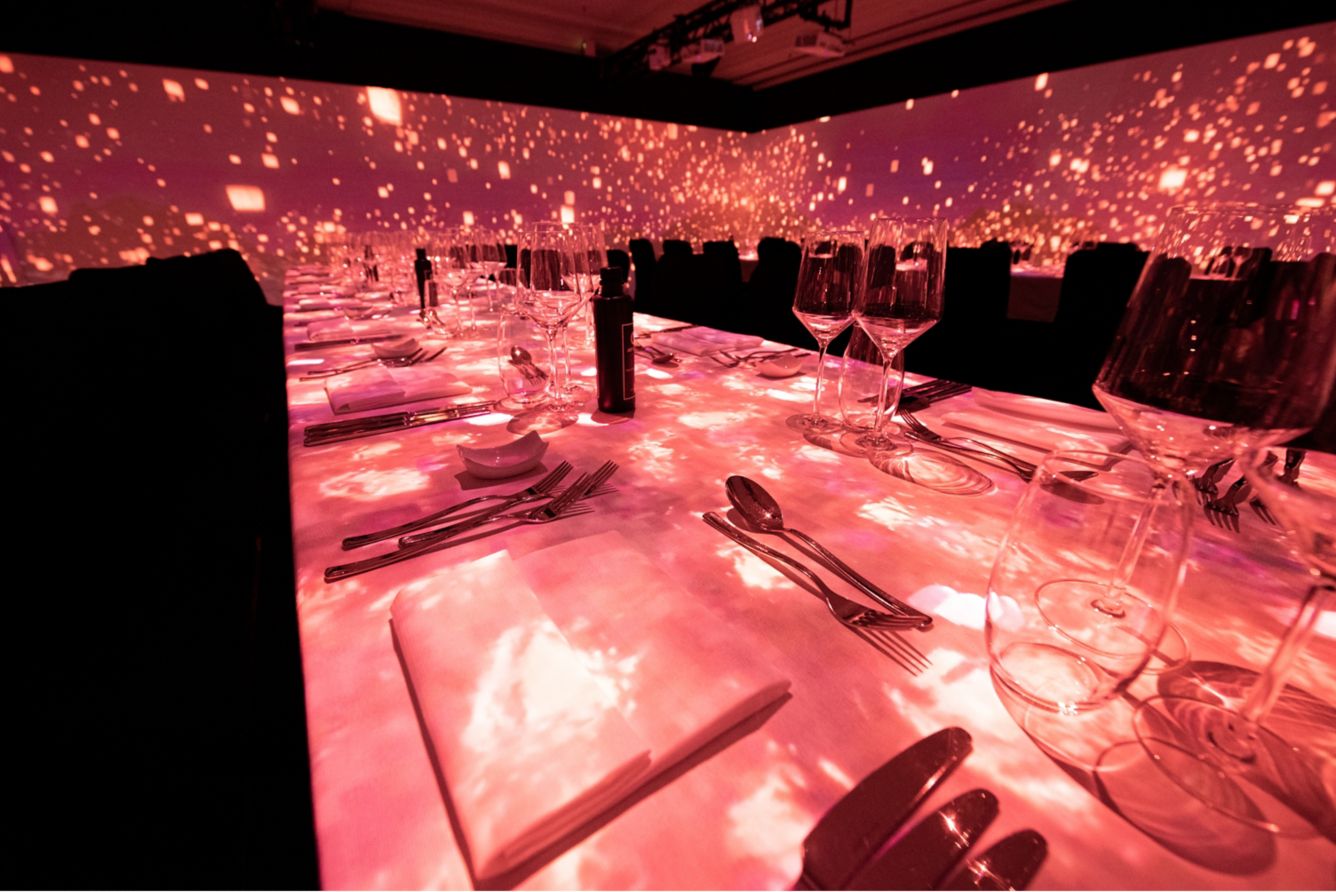 Enjoy art & flavour
A multisensory dinner
Escape from the daily life and dive into an immersive dinner: Whimsy combines fine dining with extravagant 360 degree art projections that fills up the whole room and makes you forget the world around you.