WHISKEY MOON
Relax at Whiskey Moon inside Renaissance Dallas at Plano Legacy West Hotel in Plano, Texas. Savor Asian Fusion cuisine, local craft beers and whiskeys from Japan and Texas at our new whiskey bar. Gather in our lounge for evening cocktails. Join us on weekdays for Happy Hour.
About Us
Step into Whiskey Moon and immerse yourself in the West of Zen. The buzz-worthy restaurant/lounge at Renaissance Dallas at Plano Legacy West Hotel welcomes you with a captivating combination of Japanese and Texan influences - from local Plano branding irons hanging on the ceiling to walls crafted from leather belts.
ABOUT
Whiskeys
Explore all things whiskey with us at our new hotel cocktail lounge, Whiskey Moon. Our expert mixologists are dedicated to educating guests and encouraging experimentation. Showcasing 50 varieties of whiskey, our selection includes local blends, Japanese single malts, hard-to-find bottles and house-made bitters.
Sample our innovative whiskey-based cocktails - including our must-try Pecan Old Fashioned.

Follow us on Facebook to stay up-to-date on everything that's happening here at Whiskey Moon in Plano, TX.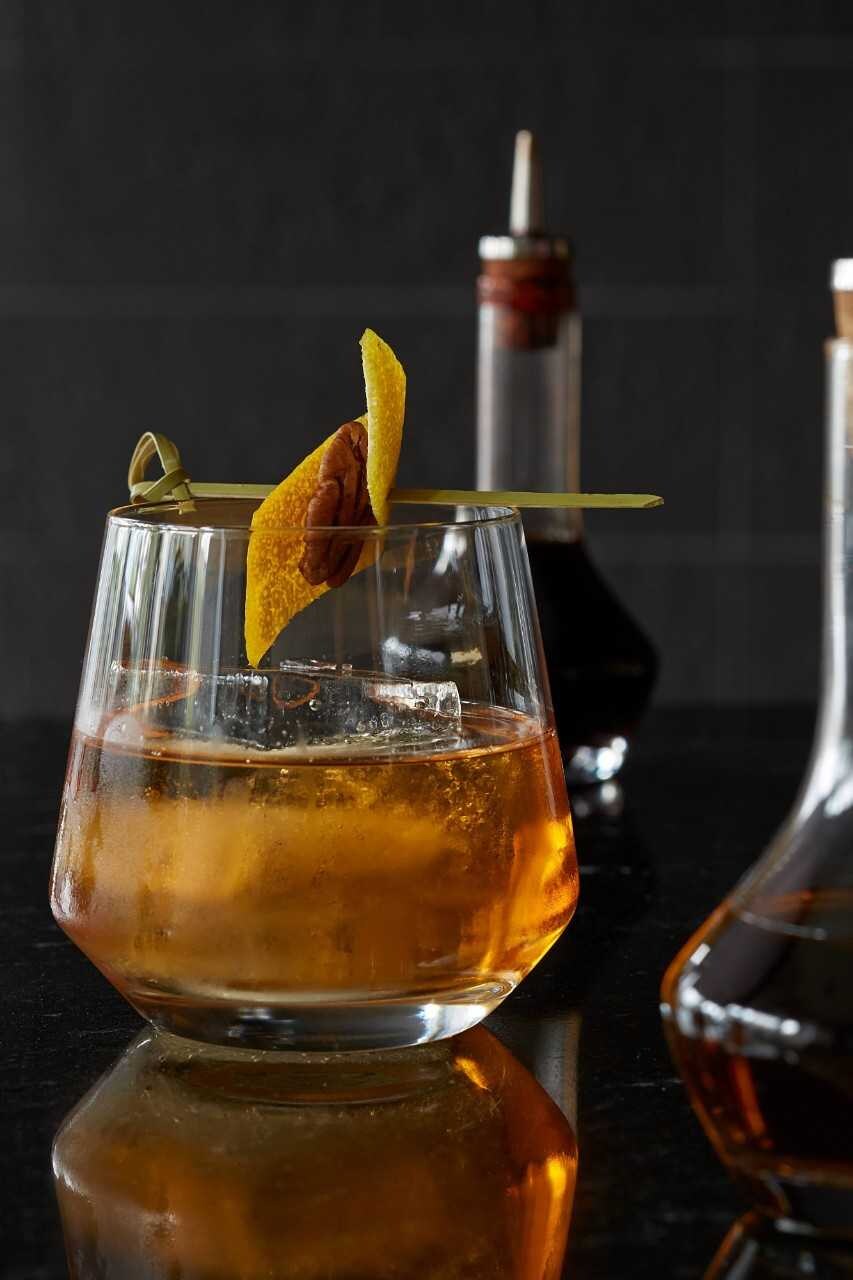 ABOUT
Beers
Not a whiskey lover? That's fine, because our upscale hotel lounge offers rotating beers from Unlawful Assembly Brewing Co., located right here in Plano, Texas. Sample a local draft - or enjoy one of the more traditional beers available on tap, in cans or in bottles at our bar.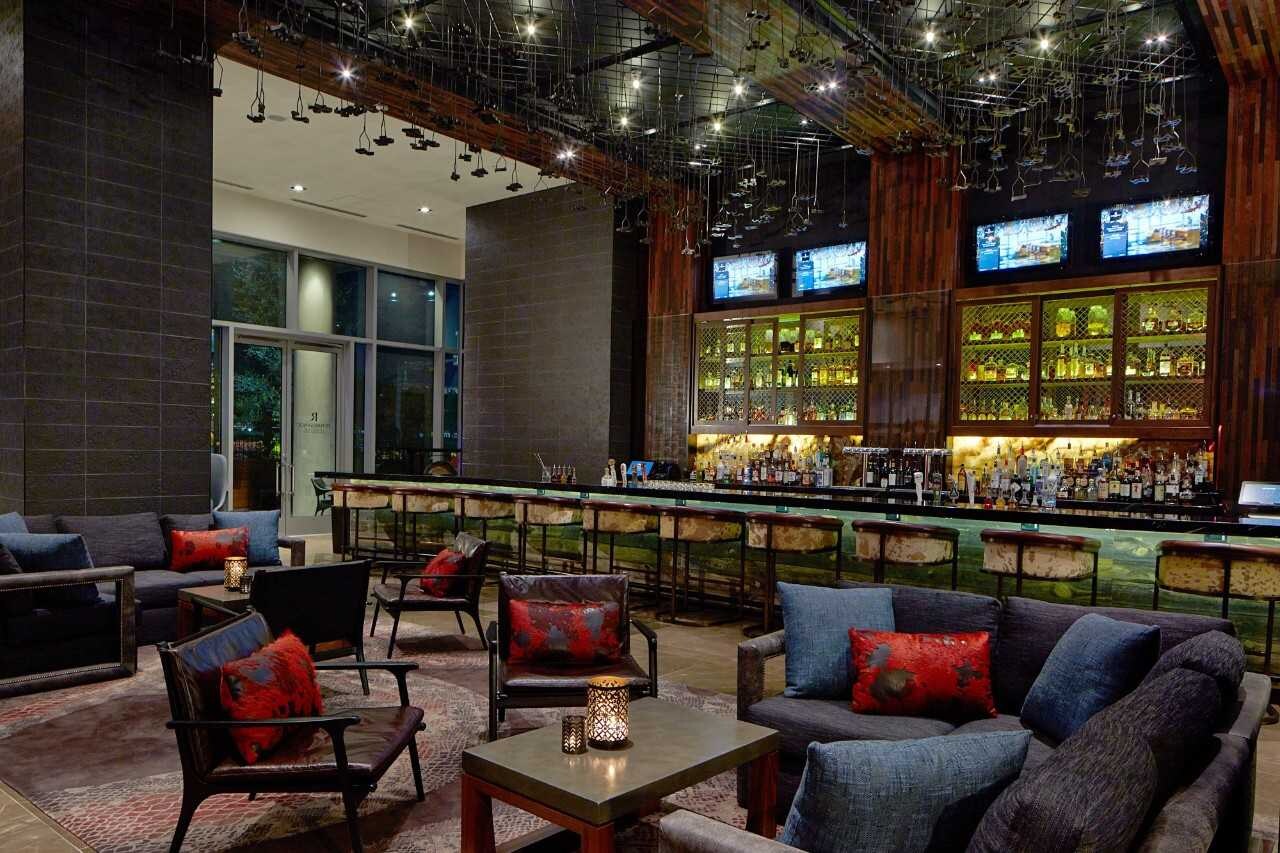 ABOUT
Dinner
Since good whiskey and great cocktails cannot alone sustain us, our hotel cocktail lounge also offers a creative dinner menu. Taking its inspiration from Asian culinary traditions, our savory dishes including pork belly sandwiches, edamame and avocado sesame wraps and roasted shishito peppers. Enjoy both indoor and outdoor seating at our whiskey bar in Plano, TX.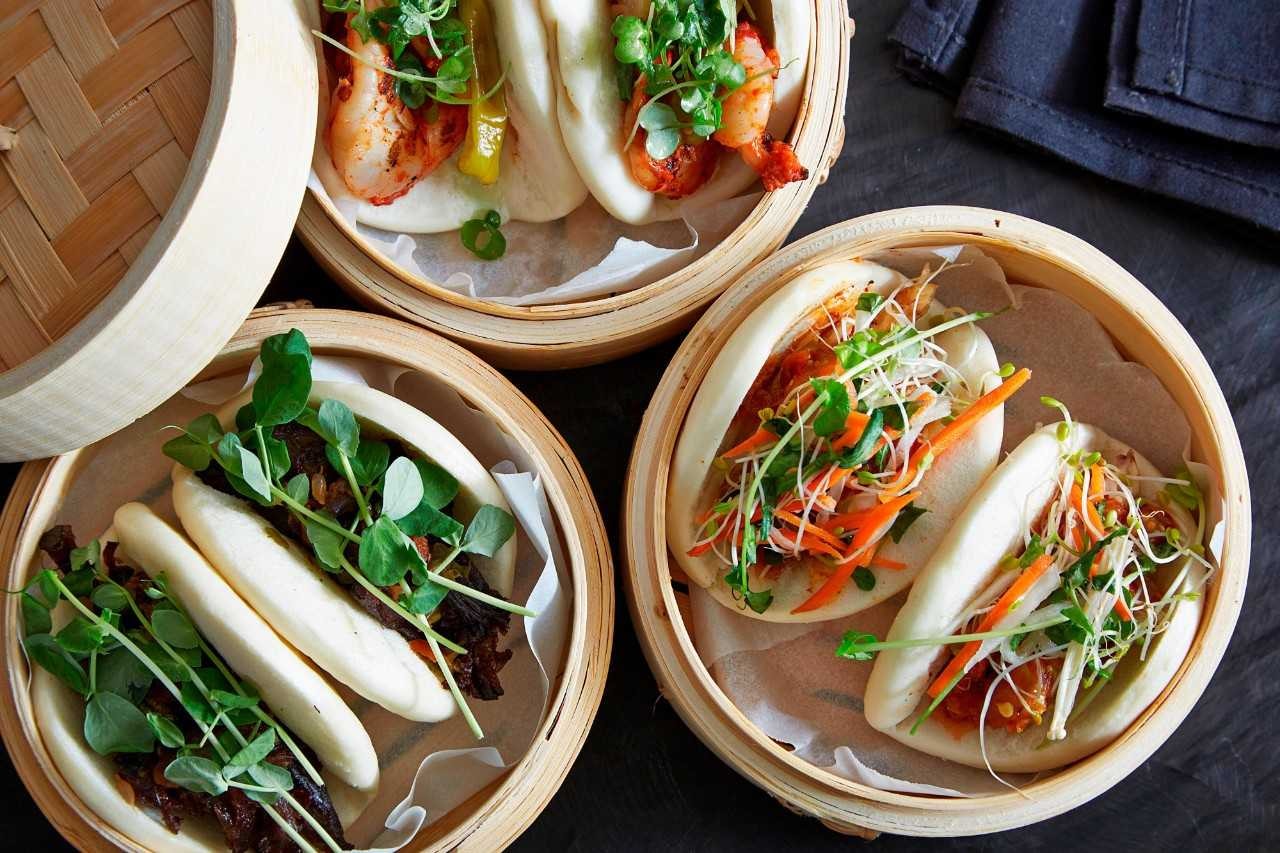 SPECIALS
Live Music
August 21 | Maya Piata
August 28 | Nikki & Ryan
September 4 | Remy Reilly
September 11 | Nikki & Ryan
September 18 | Kirk Thurmond
September 25 | Corey Breedlove
October 2 | Dez and Mike
October 9 | Maya Piata
October 16 | Nikki & Ryan
October 23 | Remy Reilly
November 6 | Kirk Thurmond
November 13 | Maya Piata
December 4 | Dez and Mike
December 11 | Nikki & Ryan
All gigs are 9pm - 12am
SPECIALS
Punch Ritual
We are as disappointed as you to have to pause this program, but we look forward to returning to this tradition shortly. Check back for updates or subscribe to our newsletter to receive updates directly to your inbox https://marriott-local-news.com/dalbp.
LOCATION
Directions & Parking
From Dallas/Fort Worth International Airport:
Follow International Pkwy, TX-121 N and Sam Rayburn Tollway to TX-121 N in Plano
Take the exit toward Legacy Drive from Sam Rayburn Tollway
Drive to Legacy Dr in Collin County.
From Dallas Love Field Airport:
Get on Dallas North Tollway N from Herb Kelleher Way and W Mockingbird Ln.
Follow Dallas North Tollway N to Dallas Pkwy in Plano
Take the exit toward Legacy Dr from Dallas North Tollway N. Drive to Legacy Dr.
Valet and garage parking is available at Renaissance Dallas at Plano Legacy West Hotel. Find our exciting cocktail lounge inside.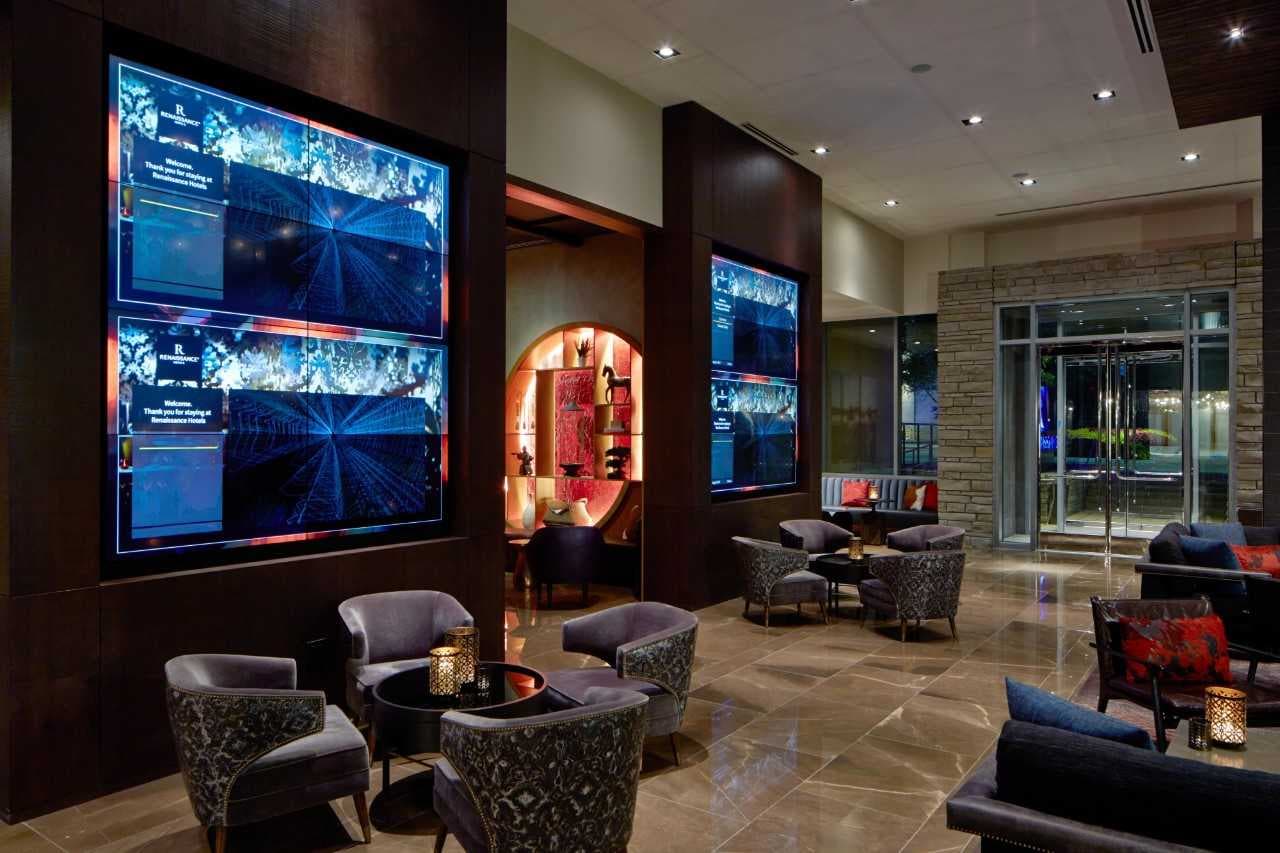 Whiskey Moon Bar
Exterior
Bar Lounge
Cocktail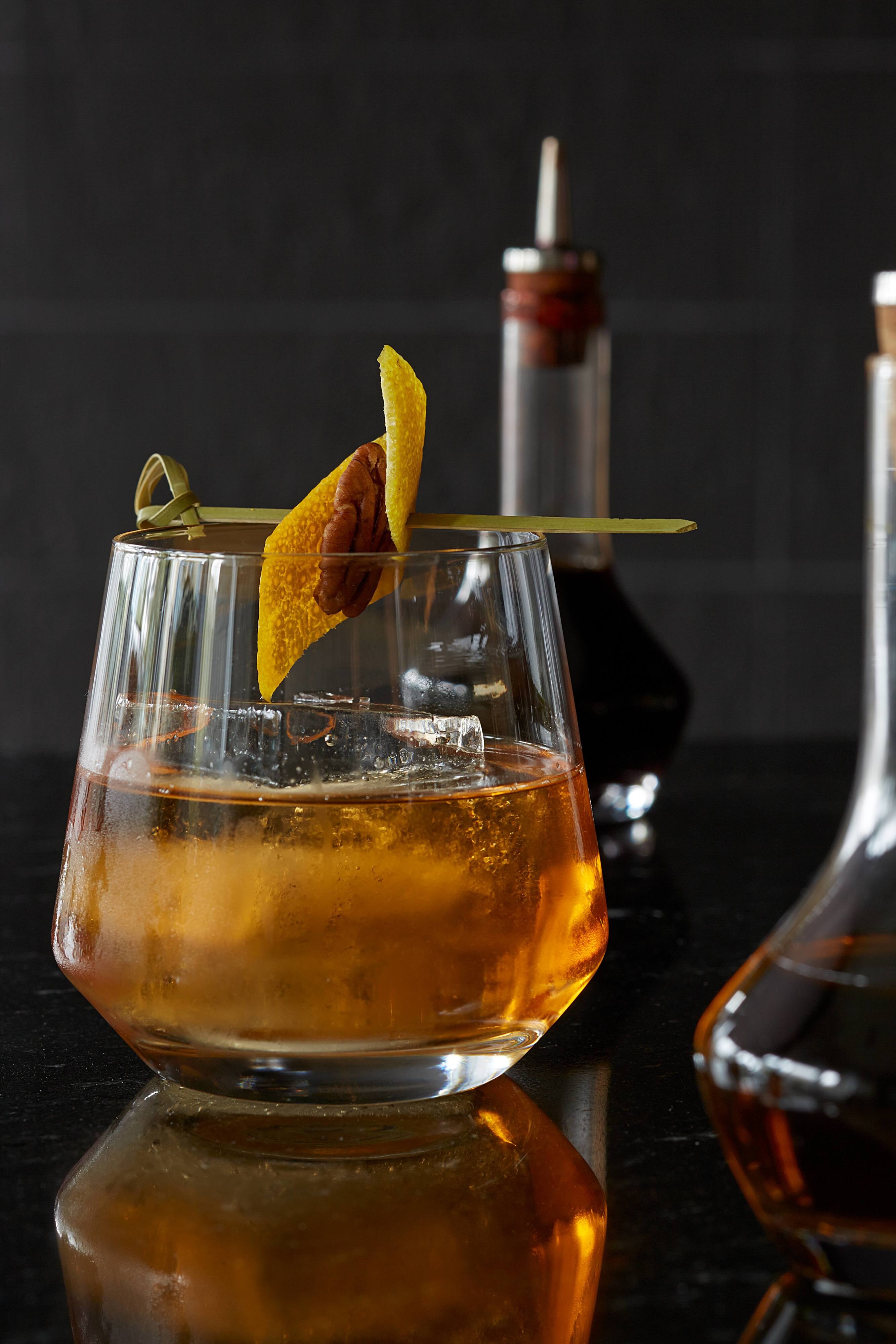 Cocktail
CUISINE
Menus
Enjoy a rotating menu of Asian Fusion cuisine, along with 50 varieties of whiskey, signature cocktails and craft brews at Whiskey Moon. Set inside Renaissance Dallas at Plano Legacy West Hotel, our cocktail bar is a great place to gather, mix and mingle.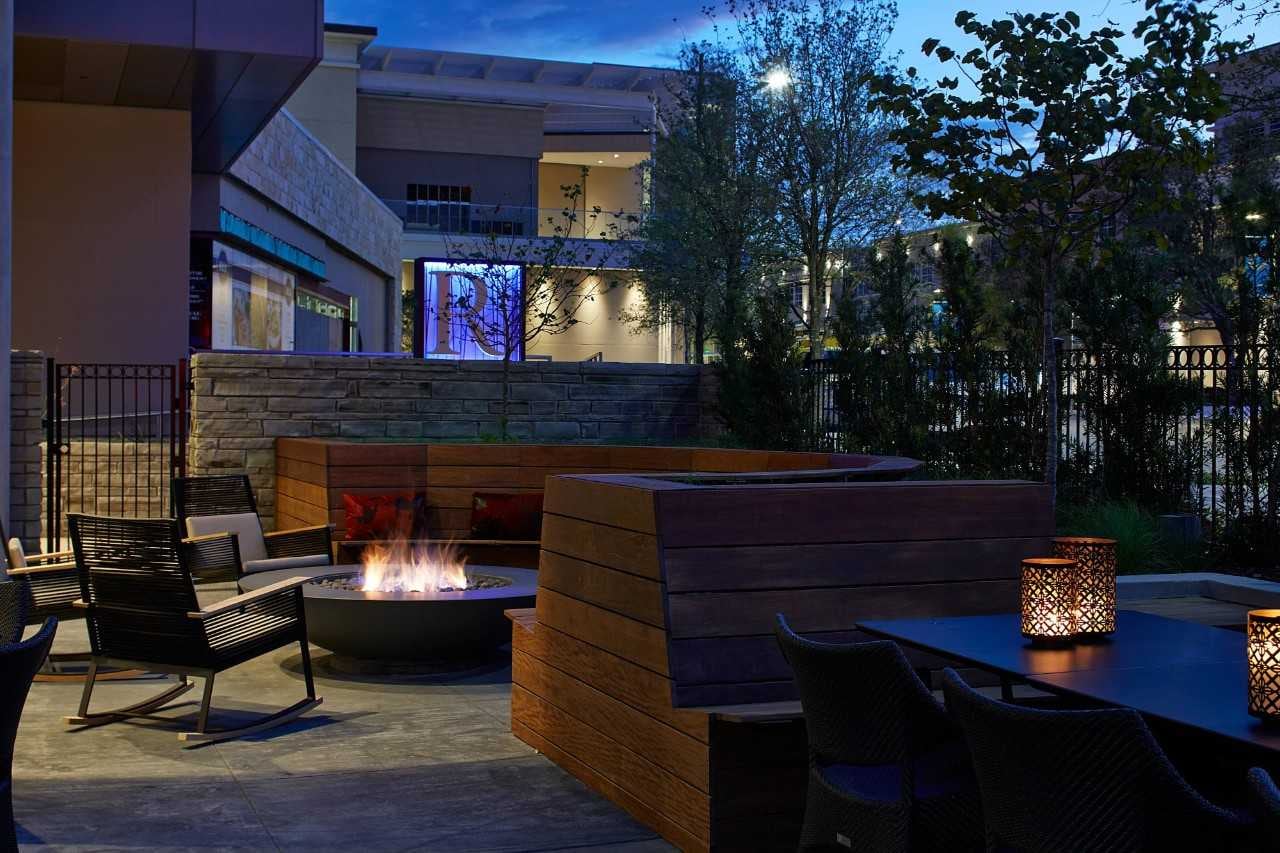 CUISINE
Whiskey Moon Bar Menu
Whiskey Moon Bar Menu - Small Bites | Plano, Texas

Signature Cocktails
The Rebirth
Rye | Madeira | Laphroaig | Cognac | Orgeat | Orange Bitters 14

Mint Condition
Pyrat XO Rum | Dry Curacao | Rye | House Bitters | Mint 13

Perfect 10
Bulleit 10 Year Bourbon | Carpano Antica Dry Vermouth | Angostura Bitters 20
CUISINE
Whiskey Moon Full Menu
Whiskey Moon Restaurant Menu | Plano, Texas

Buns
Pork Belly
black bean mole | scallion vinegar 9

Smoked Beef Brisket
mustard green | hot slaw 9

BBQ Shrimp
roasted shishito peppers 10

Flatbreads
Heirloom Tomato
mozzarella | thai basil 10

Double Pepperoni
double mozzarella 12
Sandwiches
Fried Chicken Sandwich
bbq sauce | house pickles | brioche bun 12

Edamame + Avocado Sesame Wrap
homestead gristmill brown rice | pickled shishito pepper 1015 onion | queso fresco | pita 12