Experience Good Travel with Marriott Bonvoy
Good Travel with Marriott Bonvoy is a program that offers meaningful travel, allowing you the opportunity to create a positive impact as you explore and build deeper connections in local communities when you stay in our hotels.
With over 100 curated experiences, the program focuses on three pillars – Environmental Protection, Community Engagement, and Marine Conservation. 
Discover how you can contribute meaningfully to Community Engagement with us at The Westin Resort Nusa Dua, Bali. 
Classroom Sharing Session: Why It Matters
Every Child Has the Right to Learn
The school facilities are fundamental to the children's educational development, but the playground, music room, multimedia room and other elements are long overdue an upgrade. 
We believe every child has the right to robust educational facilities, including a safe environment in which to play with friends, musical instruments to improve motor skills and emotional development, and digital technologies that will enable them to thrive in today's world. Our aim is to support their education and future aspirations by offering exposure to different career paths through relevant workshops.
Classroom Sharing Session: The Experience
Tell Your Story to Inspire Young Students
The resort works closely with SLB Negeri 1 Badung, a school for children with disabilities, around 15 minutes by car from the property. 
Guests can participate in a sharing session to connect with the children in a meaningful way. They will be given some time to discuss several topics with the students, including their careers, their home countries, and other relevant personal stories. Our aim is to inspire the children by teaching them about different career trajectories and exposing them to cultures from around the world.
Guests will also participate in improving the facilities in the Kids Playground, Music room and Multimedia room. Activities will include cleaning and helping to install simple furnishings and equipment.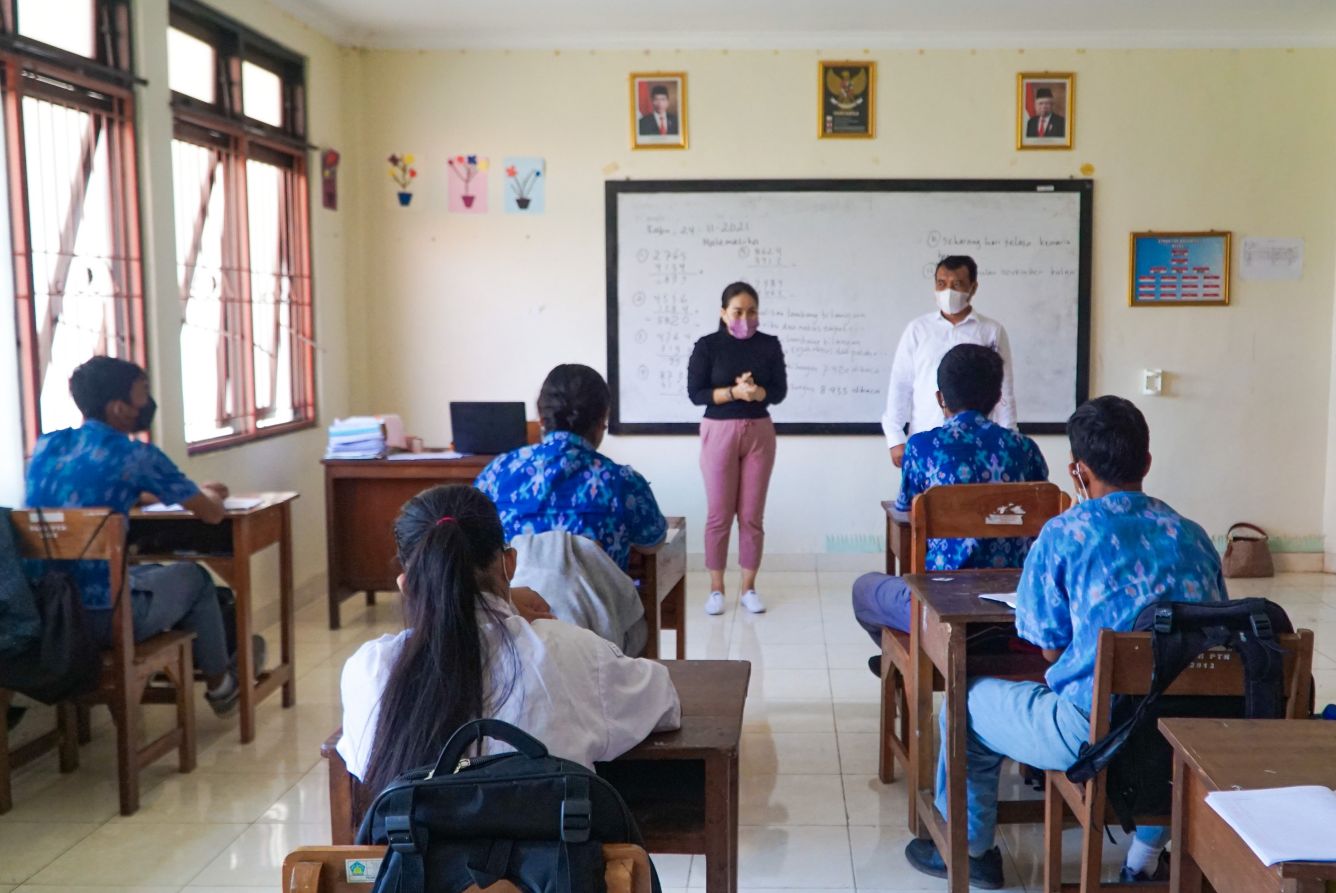 Classroom Sharing Session: The Impact
Improving School Facilities & Helping Children Reach Their Academic Potential
The sharing session gives guests an opportunity to engage meaningfully with the children and leave a positive impact on the students through sharing stories about their lives and professions, thus giving them exposure to different career paths and new cultures.
Guests who participate will also contribute to building a safe environment for the children to play in, enhance the music facilities to boost students' skills, and increase accessibility to digital technology they need to thrive in the world.