THE HORSESHOE BAR
Unique in design and long a legendary destination for sharing a drink, collaborating racing odds or sharing a tale, The Horseshoe Bar is a Dublin gathering space frequented by personalities from around the world and loved by all. Stop in soon. We'll be glad to see you.
ABOUT HOTEL BAR
The Horseshoe Bar History
Long acknowledged as Dublin's number one meeting place, The Horseshoe Bar has seen it all down through the years. The bar's name derives from the shape of its counter - that of a horseshoe - although some think it is through a long association with the racing and hunting set who often sat around the bar counter discussing the form and guessing the odds.
Atmospheric and wholly distinctive, The Horseshoe Bar has always been a meeting point for politicians and journalists, sportsmen and movie stars, visiting dignitaries and local personalities. Its original 1957 Sam Stephenson design is handsome and evocative, with Hogarth prints, white counter top and shining brass, and if its rich red walls could talk they would have some fascinating stories to tell.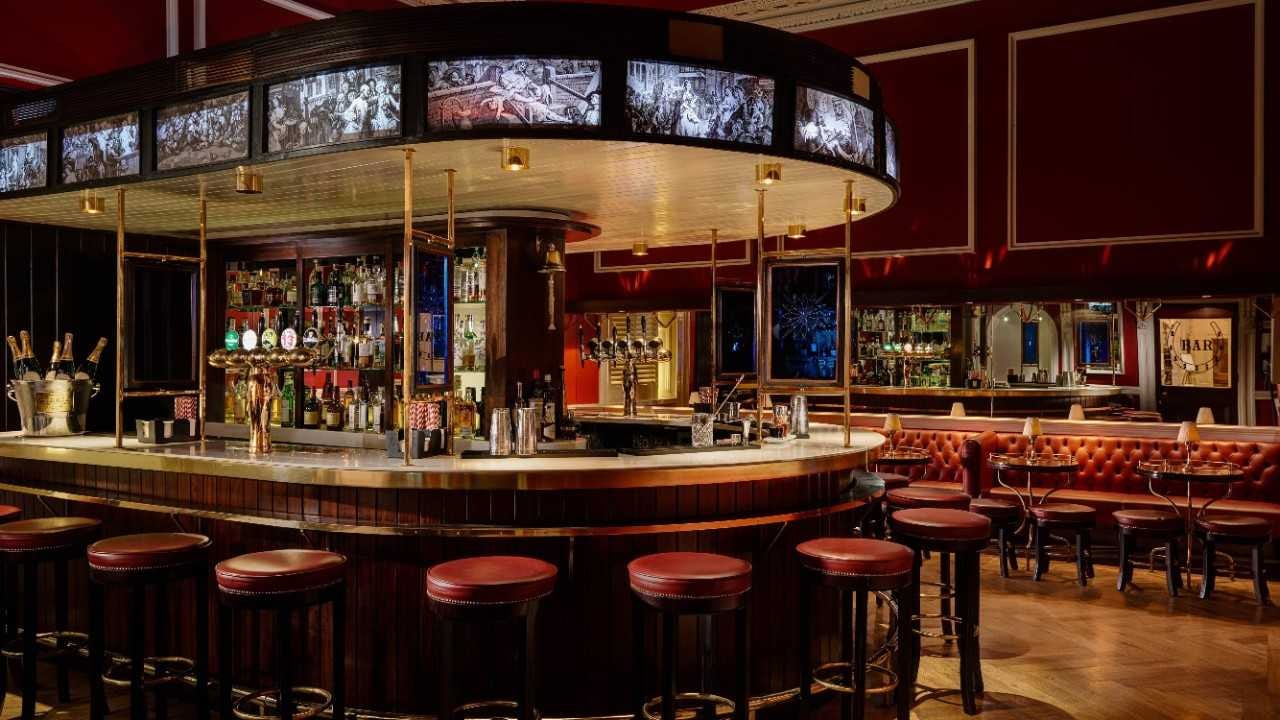 WHISKEY TASTING
About The Horseshoe Bar
The Horseshoe Bar offers private whiskey tasting with a large selection of fine Irish whiskeys, both contemporary and classic. Horseshoe Bar Whiskey Tasting Flights give guests the opportunity to trial and be guided through a trio of Irish whiskeys, led by one of the Horseshoe Bar's team of knowledgeable bartenders.
An Irish institution with class, character and distinction, to experience the unique 'craic' in The Horseshoe Bar is to get a true flavor of Irish life.
MORE INFORMATION
Hours
Monday - Closed
Tuesday - 5:00pm to 11:30pm
Wednesday - 5:00pm to 11:30pm
Thursday - 5:00pm to 12:30am
Friday - 3:00pm to 1:30am
Saturday - Noon to 1:30am
Sunday - 11:00am to 11:00pm