Stray Horse: Texan-Latin Fusion

Stray Horse is the on-site restaurant at the JW Marriott Houston by the Galleria. Our restaurant, open for breakfast and lunch, offers the rich and wild flavors of Texas by sourcing local and foraged ingredients and creatively elevating classic Texas dishes. We're dedicated in the pursuit of one of a kind flavors and are proud to call Stray Horse a traveler's homestead for exceptional cuisine.
Beginning December 24, 2022 - Enjoy complimentary Valet Parking with consumption of $50 in the restaurant/bar.
About Stray Horse
Stray Horse: a Houston dining destination
Stray Horse is more than a restaurant, it's a story forged in the fire of our grills and steeped in the history and tradition of generational culinary techniques.
Open for breakfast, lunch and dinner, Stray Horse provides exceptional culinary experience. Our mission begins with sourcing ingredients at the peak of their freshness, but it hardly ends there. Treat your senses to an unforgettable dining adventure during your stay in Houston at Stray Horse.
Mission Statement
Stray Horse Mission & Credo
The mission of Stray Horse is to redefine and elevate classic Texas cuisine in an environment where guests feel inspired, satisfied, and treated to first class hospitality.
We are SOMEWHERE TO SETTLE DOWN.
We are SOMEWHERE TO TASTE CREATIVELY ELEVATED CUISINE.
We are SOMEWHERE TO EXPERIENCE THE RICH AND WILD FOOD TRADITIONS OF TEXAS.
We are SOMEWHERE TO BE EXACTLY WHO YOU WANT TO BE.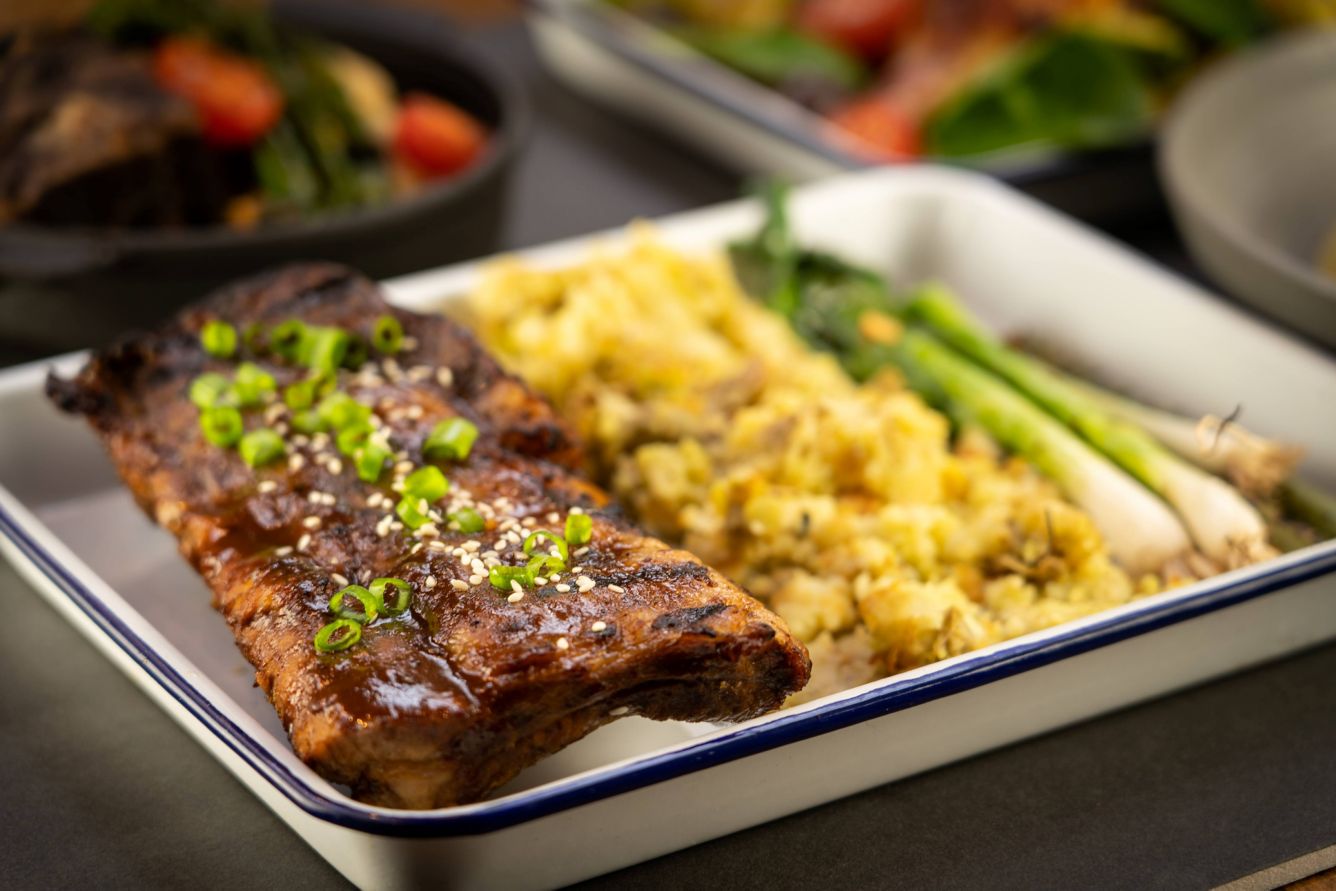 The Place to Meet, Host, and Entertain
Food & Drink
We know our food and drink menus from cover to cover and will happily make a recommendation if you need one.
If you're celebrating, we're here to light the candles. If you're hosting a client, we'll make you look good by serving food that impresses them just as much as your pitch. Please let us know how we can elevate your experience at Stray Horse.
Hours of Operation
Breakfast: 6:30am-11am daily.
Lunch: 11am-5:30pm daily.
Dinner: 5:30pm-10pm, Sunday-Thursday. 5:30pm-11:30pm, Friday-Saturday.