Experience Good Travel with Marriott Bonvoy
Good Travel with Marriott Bonvoy is a program that offers meaningful travel, allowing you the opportunity to create a positive impact as you explore and build deeper connections in local communities when you stay in our hotels.

With over 100 curated experiences, the program focuses on three pillars – Environmental Protection, Community Engagement, and Marine Conservation.

Discover how you can contribute meaningfully to Community Engagement with us at The Westin Maldives Miriandhoo Resort.

The Lost Art of Maldivian Lacquer: Why it Matters
The Disappearing Lacquer Craft of the Maldives
Maldivian lacquer handicraft, also known as Liye Laajehun, was once practiced all over the island nation. Today, Thulhaadhoo is one of the few islands where the age-old lacquer practice still survives.
The age of fast-moving consumer goods has obscured traditional, small-scale arts and crafts. Sadly, Liye Laajehun, traditional art of wood carving, is one of these crafts. Speed to market is crucial to meet demand and industrialized manufacturing now produces art forms that previously required years of practice and skill, at scale.

Additionally, younger generations of Maldivians have little interest for the traditional arts and crafts once treasured by the population. There is a diminishing interest in the traditional arts, and furthermore, the number of those who can practice the artform is few, resulting in the traditional art of Liye Laajehun on the verge of disappearance.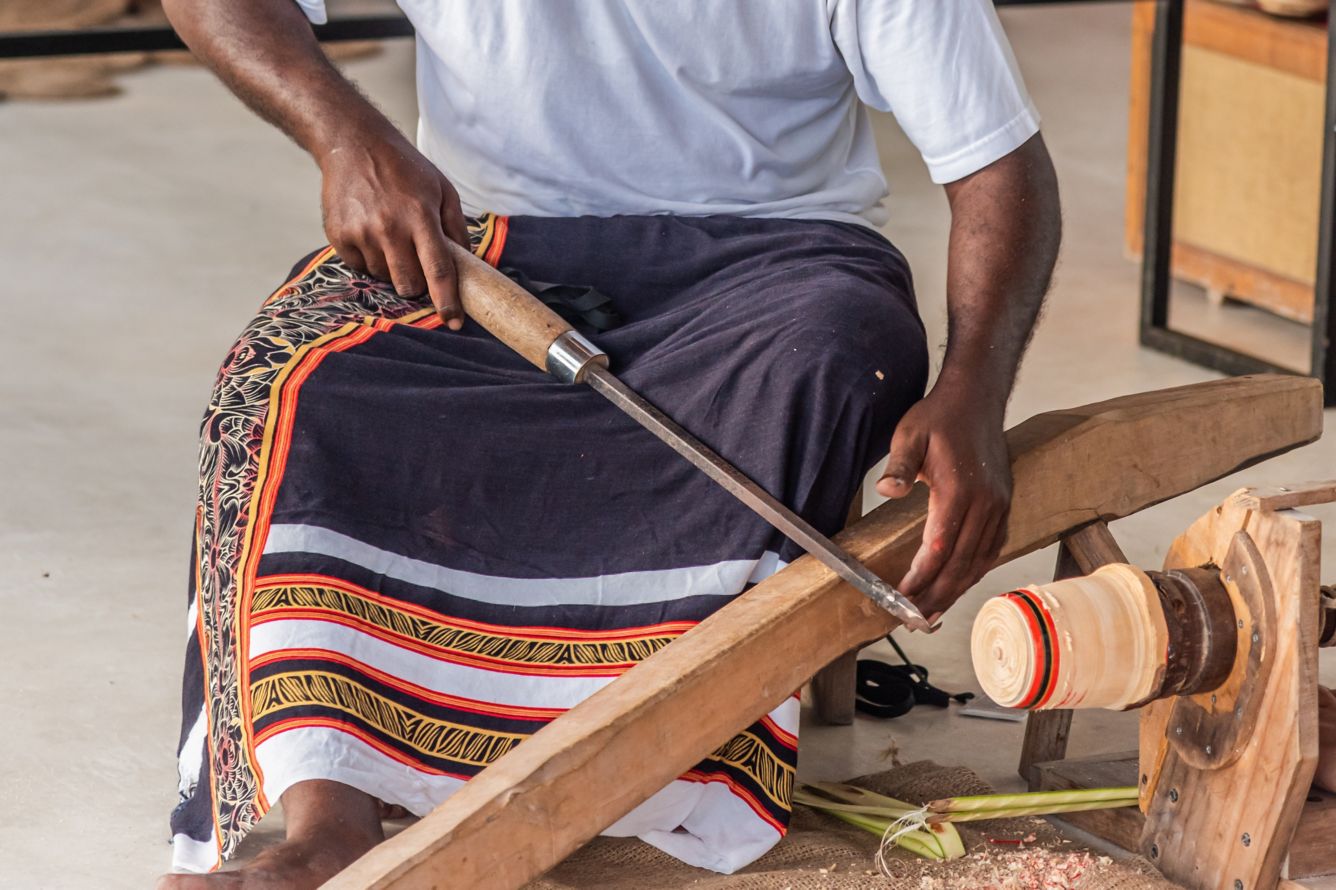 The Lost Art of Maldivian Lacquer: The Experience
Bringing to Life One of the Oldest Traditional Crafts in the Maldives
In partnership with local craftsmen, we invite guests to take part in our Liye Laajehun workshops where they can try their hand at the intricate craft.
The workshop takes place every Friday and Saturday, between 11 a.m. and 5 p.m. Guests will be able to master the unique practice of Liye Laajehun from the last remaining lacquerware craftsmen in the Maldives by observing the craftsmen work, followed by the opportunity to work on their own lacquerware.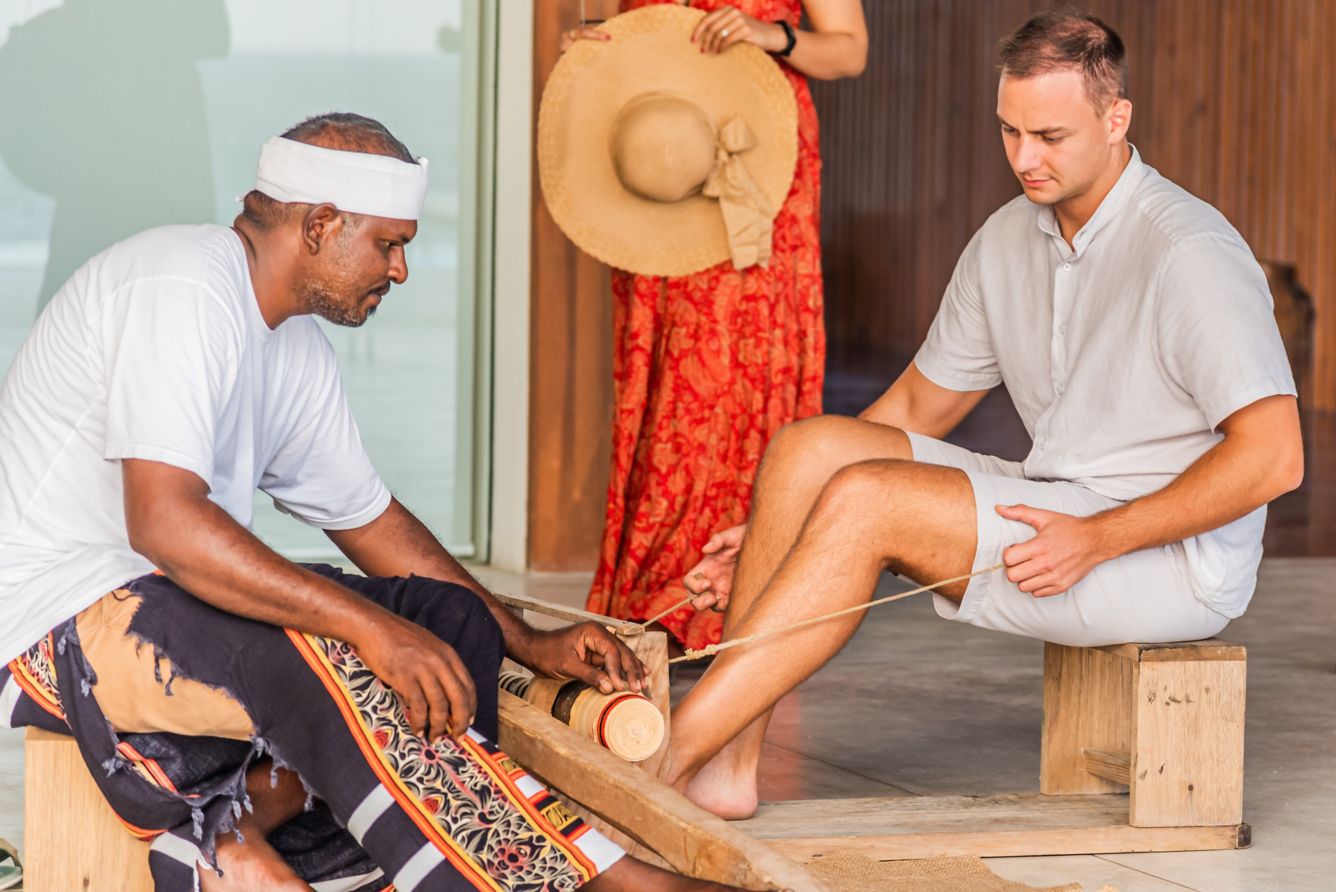 The Lost Art of Maldivian Lacquer: The Impact
Keeping a Traditional Artform Alive
The experience is designed to help preserve the rich cultural heritage of Liye Laajehun for future generations.
Guests participating in the experience play a key role in supporting local craftsmen and the Liye Laajehun industry. The Liyelaa workshops will not only give our guests the chance to create something of their own, but also to help keep the art alive. By buying crafts directly from the producers, guests directly support the local economy, and by taking pieces of the art back home, guests are helping to preserve the traditional craft and heritage.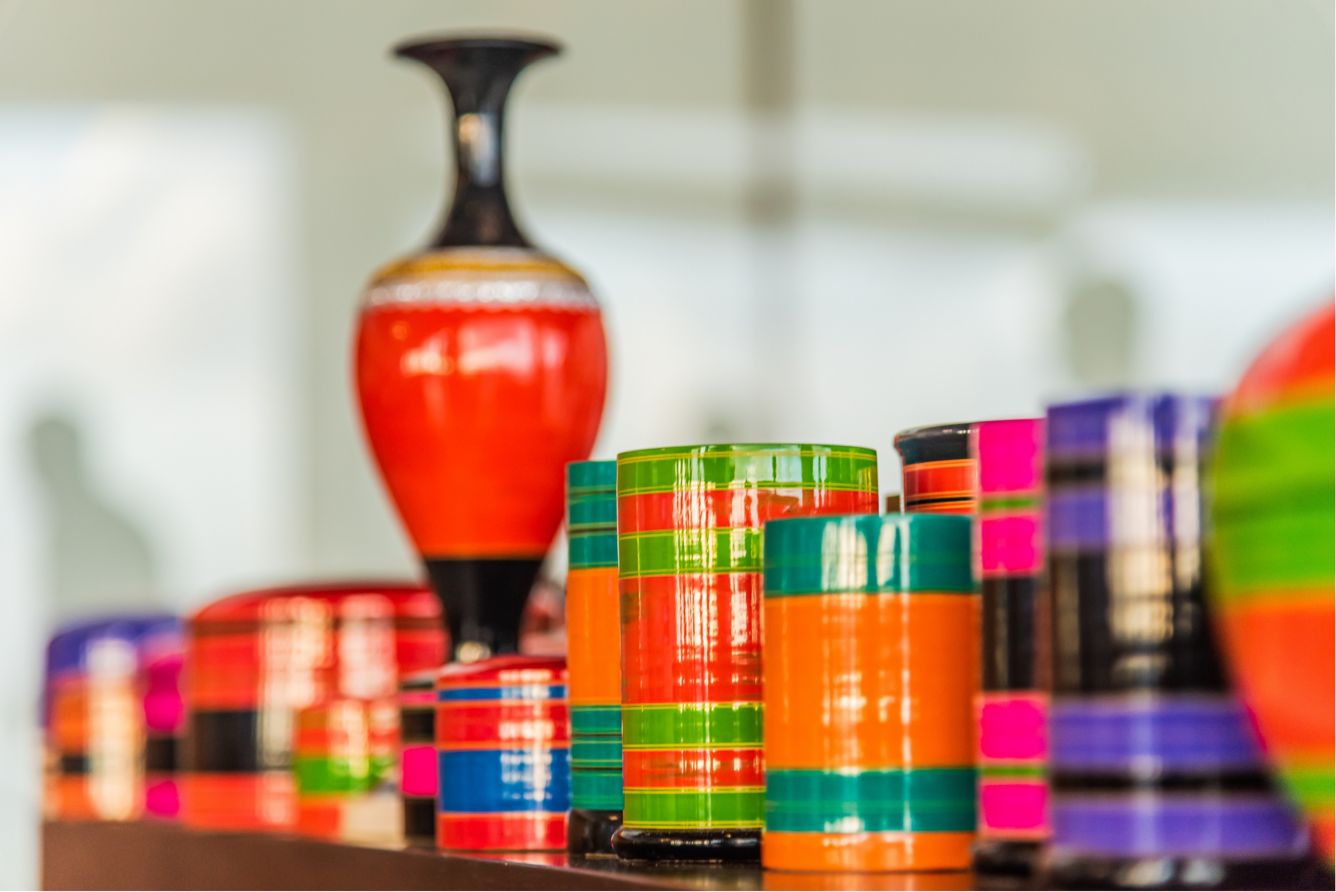 Experience Good Travel: The Lost Art of Maldivian Lacquer

In partnership with local craftsmen, we invite you to our Liye Laajehun workshops where you can one of the olst traditional crafts in the Maldives.