New York Marriott Downtown Fitness Center
Work out in style at New York Marriott Downtown. Showcasing a new, 2,000-square-foot fitness center, our hotel offers travelers to downtown NYC ample opportunities to stay fit and healthy.
Contact Us
+1 212-385-4900
OUR EQUIPMENT
New Fitness Center in Downtown
Open 24/7 for hotel guests visiting NYC, our Fitness Center showcases an array of Matrix Fitness gym equipment and cutting-edge console technology, offering an engaging blend of entertainment and connectivity.
2,050 square feet of exercise space
7xi Matrix Machines including treadmills, ellipticals, recumbent bikes and climbmills
Virtual Active™ by Matrix is available on all the main cardio pieces
Smith machine for concentrated weight/barbell workouts
Matrix Ultra Selectorized Weight Stations
Matrix MyRide Cycle Experience
Peloton bikes
STAY FIT
Virtual Active™ by Matrix
Virtual Active™ by Matrix is now available on all of our main cardio gym equipment, including treadmills, ellipticals, climbmills and bikes. It allows guests to experience a revolutionary workout through dynamic video content on the console in front of them.
Not only will guests see their destination - which could be in the lush forests of Hawaii or the majestic Grand Canyon - they'll feel gradual terrain changes under their feet and hear the ambient sounds through their headphones for a totally immersive workout experience.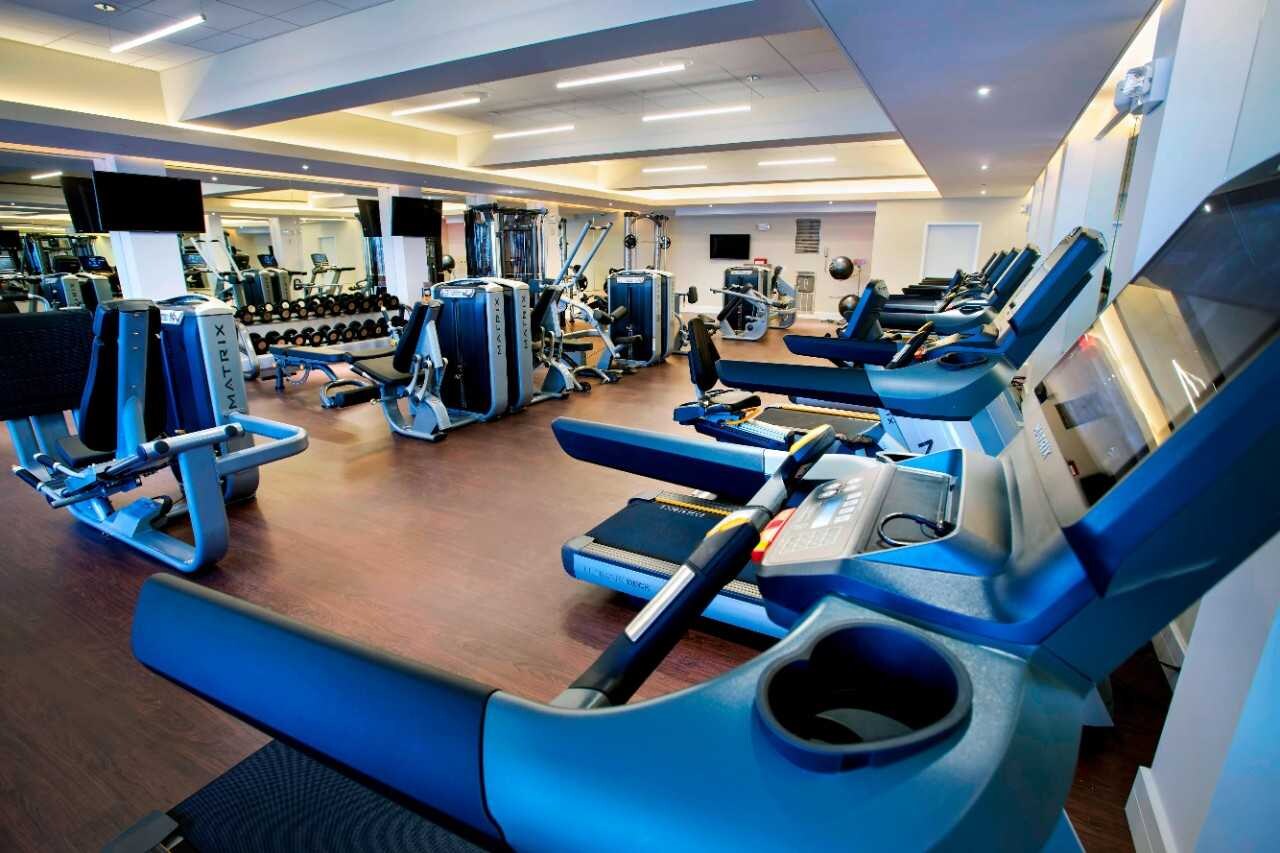 FITNESS ON THE GO
Local Activities
Looking to explore NYC while maintaining your fitness routine? Our hotel's convenient downtown location is close to a variety of outdoor activities; jog along the Hudson River or bike in Battery Park!