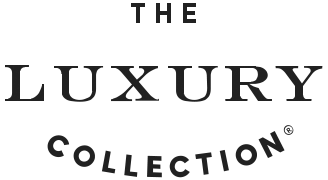 Accommodations
Discover one of the most beautiful Vienna hotels. The comfortable luxury rooms and royal suites turn your dreams into reality. Feel at home in the sumptuous rooms, wallow in modern comfort as you enjoy imperial luxury at its best – this is what gives the Hotel Imperial its worldwide reputation and attracts guests as if by magic. Indulge yourself by choosing one of the royal suites and sleeping in the former apartment of Prince Philipp of Wuerttemberg. 138 rooms and suites appointed with original paintings, antiques, stucco ceilings and fine fabrics will meet your highest expectations. The lavish décor and valuable art treasures blend harmoniously with the carefully coordinated interior. A team of dedicated staff members are available 24/7 to make your stay a once-in-a-lifetime experience in an imperial atmosphere. A private butler service is even available on request – Viennese charm included!
The Royal Suite
Today's royal suites were once the private apartments of the palace's owner, Prince Phillipp of Wuerttemberg. Exquisite crystal chandeliers gleam from seven-metre high stucco ceilings imbuing the rooms with a sparkling aristocratic flair. These staterooms, with their double doors and elaborate inlaid parquet flooring, offer an ideal setting for formal functions, banquets or exclusive presentations. Moreover, the two symmetrical Royal Suites may be joined together with the adjacent rooms between them (Imperial Junior suites and Classic rooms) creating a total of 460m².
Personal Butler Service
Unsurpassed service is fit for a king, with a personal butler always on-hand to bring the daily newspaper and a fresh cup of Viennese coffee or a cocktail.
Living up to his high standards, the Imperial Butler Service will simply anticipate guests' every wish.
Treatments for Guests staying in an Imperial Suite or Royal Suite:
Butler welcome
Fruit basket
Imperial Cake King Size
Bvlgari Bath Amenities
Flowers in your Suite
1 bottle of Champagne
Open Bar in your Suite
Daily culinary greeting brought to your suite
A greeting from the Pastry Chef
Complimentary Minibar
Personalised business cards with your temporary hotel address in leather etui
Breakfast in your Suite
1 Exclusive bath arranged by your personal Butler
1 Pre-Dinner Cocktail for 2 in your Suite
Two way limousine transfer from and to Vienna Airport
5 pieces of ironing
Imperial Butler Service
24-Hour In-Room Dining
A culinary sensation, our chefs prepare memorable meals 24 hours a day. Tempting dishes include our celebrated Viennese Schnitzel as well as our classic Tafelspitz, a typical Austrian cooked beef. Tempting Apfelstrudel and famous Viennese Imperial Torte are on offer for dessert.
Imperial Amenities for Your Stay
To help you make the most of your stay, we offer a number of specialty amenities that can be ordered to your room.
Champagne: A Sparkling Prelude to your Imperial Stay
Laurent Perrier
1 bottle – € 110
Laurent Perrier Rosé
1 bottle – € 150
Flowers: Worth a Thousand Words
Long-stemmed roses
per piece – € 7
Seasonal Bouquet of Flowers (mixed colorful arrangement)
Small but beautiful – € 50
Medium – € 75
Royal – € 100
Imperial Delights: Sweet and Savory Temptations
Deluxe canapes
8 pieces – € 56
Smoked salmon, vulcano ham, French brie, shrimp
Deluxe Petit Fours
4 pieces – € 20
Imperial Torte: A Refined and Very Personal Gift
Imperial Torte "The Original"
King Size – € 52
Queen Size – € 44
Imperial Torte "Schwarze Orange"
Queen Size – € 44
Imperial Torte "Feine Himbeere"
Queen Size – € 44