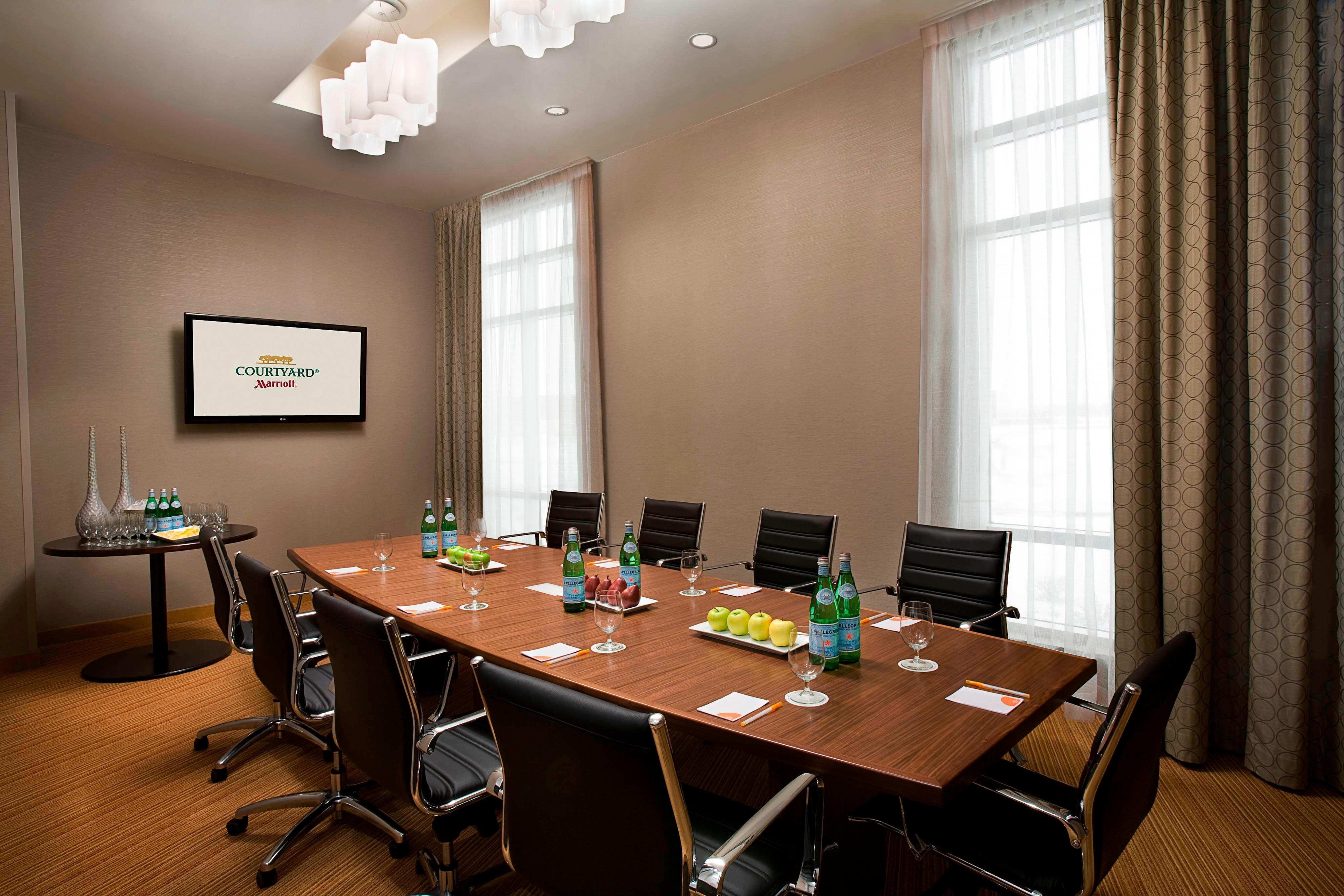 COURTYARD CALGARY AIRPORT
With an array of unique and versatile event spaces, the Calgary Airport Marriott can accommodate meetings of up to 300 attendees. Our nine event venues total 7,600 square feet of flexible space, and our airport location facilitates stress-free travel for out-of-town guests.
EVENT SPACES
Flexible Meeting & Event Spaces
Our varied event spaces include an extensive pre-function area and a scenic seasonal outdoor patio. All of our meeting rooms feature free high-speed internet access and on-site audiovisual services. A separate entrance to our venues adds convenience to your Calgary event, as does ample complimentary parking.
Stetson Ballroom
The Stetson Ballroom measures 2,000 square feet; it offers space for 210 attendees in a theatre-style setup, or up to 150 guests for a seated meal. The Stetson Ballroom can also be divided into three breakout rooms for smaller meetings.
Stampede Ballroom
The elegant Stampede Ballroom is our largest event venue, with nearly 3,000 square feet of flexible space, as well as an expansive pre-function area just outside. The ballroom can accommodate up to 300 attendees for a theatre-style setup or 200 for a seated meal; it can also be divided into three smaller meeting spaces.
Seasonal Patio
Open from May to October, weather permitting, our outdoor patio is ideal for when the weather is warm here in Calgary. It offers scenic views of Silverwing Links Golf Course, and is an ideal space for receptions, barbecues or team-building activities.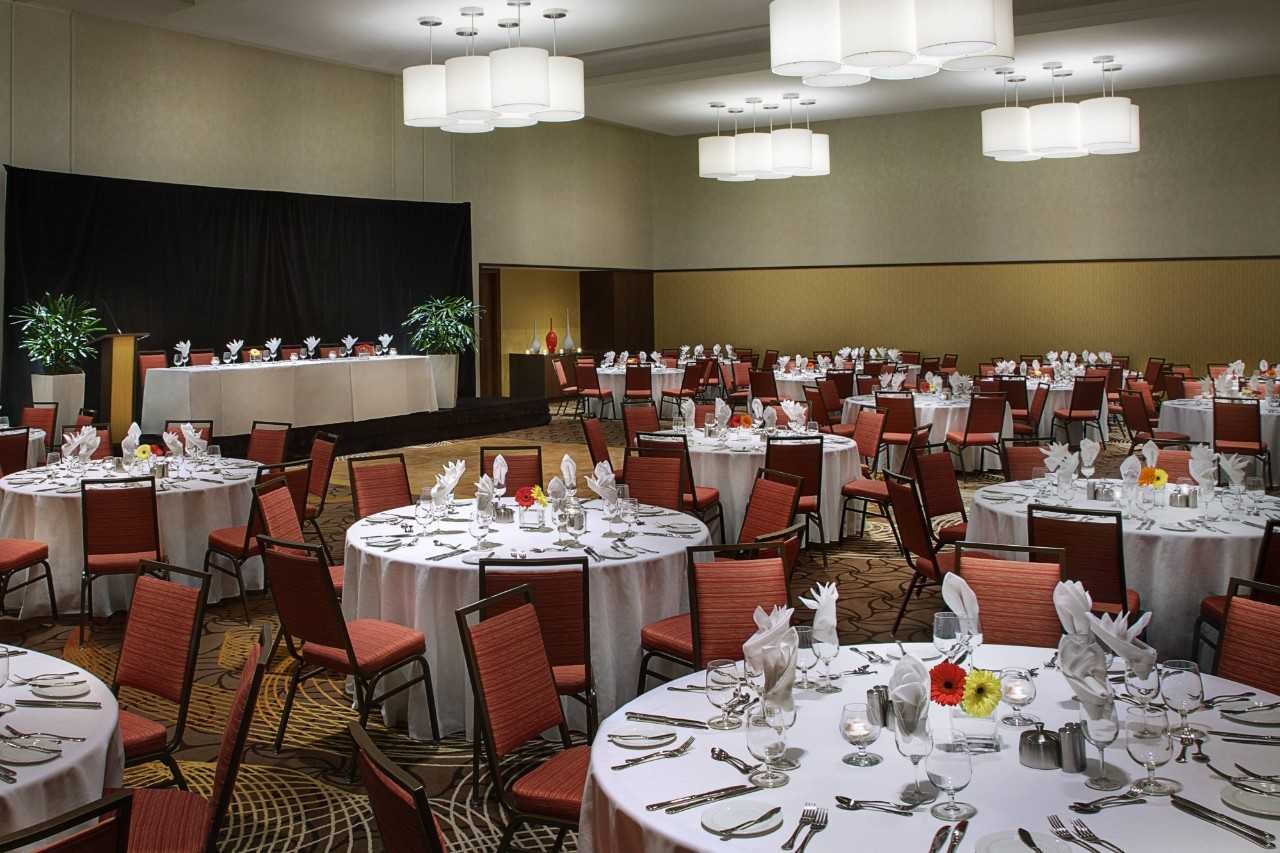 Executive Boardrooms
Choose from two well-appointed boardrooms and a large Hospitality Suite at the Courtyard Calgary Airport.
Bronco Boardroom:
437 sq ft of space
Accommodates up to 10 guests in a boardroom set-up
Rodeo Boardroom:
348 sq ft of space
Accommodates up to 10 guests in a boardroom set-up
Wrangler Room:
476 sq ft of space
Accommodates up to 40 attendees
Hospitality Suite; can also be used as a boardroom for up to 20 people
Additional Event Spaces
In addition to our two ballrooms and boardrooms, the Courtyard Calgary Airport also offers additional spaces for your meeting or breakout sessions. Barlow Bistro, our on-site restaurant, offers semi-private event space for up to 20-25 attendees. Our sister property, the Residence Inn Calgary Airport, is directly connected to our hotel; it features private meeting space in the Gatehouse area. The Gatehouse can accommodate up to 50 attendees for a breakout session.