Discover Florida's "Forgotten Coast" — and its 28 miles of white-sand beaches.
Consistently rated one of the top beaches in the country, St. George Island feels divinely serene. Located just off the coast of northern Florida, bordered by the Gulf of Mexico and Apalachicola Bay, it's home to family-friendly activities in unspoiled nature — including swimming, fishing, biking, birding and kayaking — paired with stunning sunsets, fresh seafood, live music venues and first-class shopping experiences. The island's strict low-density zoning codes create a sense of sweet solitude. A vacation here means renting a little beach cottage and enjoying 28 miles of natural shoreline.
See More
See Less
Explore St. George
Apalachicola
Port St. Joe
St. George
Apalachicola
Overview
Head to the heart of Apalachicola for warm hospitality, outdoor adventures and a historic downtown district. Here in this charming port town, also known as Oyster City, you'll find world-class restaurants, art galleries, music venues and eccentric boutiques.
Known For
Shops, Museums, Dining
See More
See Less
Port St. Joe
Overview
With no shortage of natural wonder, this friendly Emerald Coast destination invites visitors to explore, lounge, stroll, snorkel, paddle and then dine heartily on fresh Gulf seafood. The location of Florida's very first railroad also offers up interesting historic sites.
Known For
Dining, Shops, Beaches
See More
See Less
St. George
Overview
St. George is an oceanfront escape where you can enjoy some of the most pristine wildlife reserves and unspoiled beaches in the Sunshine State. It's the type of place where you can pedal a cruiser bike along the waterfront, listen to live music over fresh seafood in an open-air setting or lounge in the sand with a good book in hand.
Known For
Shops, Beaches , Music, Dining
See More
See Less
Nearby Hotels and Resorts
Stay in The Center of it All
Immerse yourself in your destination at these centrally located hotels.
Discover Why Low-Key St. George Is One of Florida's Top Gulf Coast Escapes
Bike to the Beach and Feast on Seafood at Sunset
Fresh doughnuts and rented cruiser bikes make for a lovely first adventure on St. George Island. Check out the island's state park and visit its famous lighthouse. Enjoy a relaxing afternoon at the beach before heading to dinner with sunset views.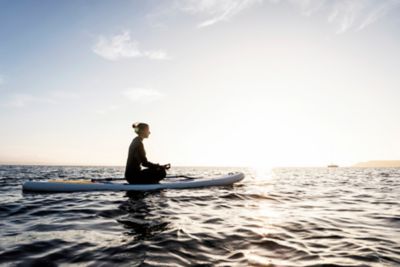 Pack Your Day With Outdoor Adventure
Set off in sea kayaks to explore the bay and nearby islands. Don't forget your binoculars for great birding opportunities along your route. At night, seek out live music and delectable food and drinks in St. George's walkable downtown district.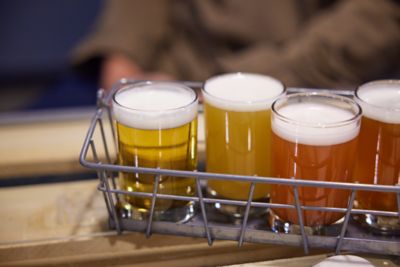 Enjoy a Final Farewell of Oysters and Brews
Head out for an unforgettable offshore fishing adventure with your very own charter boat, captain included. After your adventure on the high seas, head to the town of Apalachicola to savor craft beer, an extravagant seafood supper and some Gulf Coast nightlife.
Experience More, Spend Less