Bienvenido a Bangkok Marriott Hotel The Surawongse
Begin your Bangkok adventures at our hotel near Silom Road
Unwind during a romantic escape or move your business forward in Thailand. Bangkok Marriott Hotel The Surawongse is perfectly situated near Silom Road, Chinatown, Chao Phraya River and the popular Silom shopping district. Find us only minutes from Queen Sirikit National Convention Center (QSNCC), one of the largest convention centers in Bangkok city center. Retreat to a spacious, extended-stay hotel room or suite filled with inventive amenities and décor that merge traditional with contemporary. Relax in our hotel's outdoor infinity pool and stay energized on Surawong Road from our 24-hour fitness center or Quan Spa offering massages. Dine on tasty Thai treats at Praya Kitchen serving unique interpretations of Bangkok street food or sample classic Chinese cuisine at Yao Restaurant or Japanese cuisine at Kissuisen. At the end of your day in Bangkok city center, head to Yao Rooftop Bar for curated cocktails. Bangkok Marriott Hotel The Surawongse transforms your long stay in downtown Bangkok, Thailand.
Rooms & Suites
Discover 196 rooms and suites with 107 residential suites for your staying in Bangkok.
Architecture
Thai Ten Craftsmanship: A Cultural Journey in Every Detail
At Bangkok Marriott Hotel The Surawongse, we take pride in our commitment to showcasing the rich cultural heritage of Thailand in every corner of our hotel, and Thai Ten Craftmen is the heart and soul of our inspiration. As you step into our beautifully decorated spaces, you'll be captivated by the intricate craftsmanship that celebrates Thailand's artistic traditions. Thai Ten Craftmen seamlessly weaves together elements of Thai design, from intricately hand-carved wooden details to exquisite handwoven textiles, creating a harmonious fusion of tradition and modern luxury. Our dedication to preserving and honoring these traditions is evident in every decorative element, making your stay with us a truly immersive cultural experience. Come and discover the authentic charm of Thailand within the walls of Bangkok Marriott Hotel The Surawongse, where our commitment to Thai craftsmanship shines through in every exquisite detail.
M Club
Experience Bangkok With M Club's Elite Touch
Elevate your stay at Bangkok Marriott Hotel The Surawongse with exclusive access to our M Club lounge. M Club is your gateway to a world of comfort, convenience, and personalized service. As a guest, you'll enjoy a host of benefits, including complimentary breakfast, evening hors d'oeuvres, and a variety of beverages throughout the day. The stylish and contemporary lounge provides the perfect space to work, unwind, or connect with fellow travelers. With panoramic views of the city, M Club offers a serene escape from the bustling streets of Bangkok. Upgrade your stay and experience the exceptional hospitality that sets us apart. Book your room with M Club access today for a truly enriching stay in the heart of the city.
Your Passport to Premium Comfort
M Suite
Experience unparalleled luxury and spacious comfort in our M Suite at Bangkok Marriott Hotel The Surawongse. Spanning a generous 74 square meters, this suite offers a separate living room, providing you with the utmost in privacy and relaxation. What makes the M Suite truly exceptional is the exclusive M Club access that comes with it. Enjoy complimentary breakfast, evening hors d'oeuvres, and a range of beverages throughout the day in the stylish M Club lounge, all while taking in stunning views of the city. Whether you're here for business or leisure, the M Suite is your sanctuary in the heart of Bangkok, where modern elegance meets convenience. Elevate your stay with us and book the M Suite today for an unforgettable experience like no other.
Experiences
Virtual Tour
Embark on a captivating journey from the comfort of your screen and discover all that Bangkok Marriott Hotel The Surawongse has to offer through our immersive Virtual Tour. Step into a world of natural beauty and unparalleled recreation as you explore our finest address in Bangkok. Our 360° panoramic views allow you to wander through the secluded paradise we've crafted, enticing you to plan your next unforgettable getaway with us. Get ready to delve into every aspect of our hotel, from the lush oasis of The Garden at Surawongse to our inviting infinity pools, award-winning dining options, the renowned Quan Spa, and much more. Let the virtual experience transport you into the heart of luxury, and start planning your dream stay today.
Bangkok Venues for Meetings & Events
Events Redefined: Discover Surawongse's Elegance
Discover the perfect venue for your meetings and weddings at Bangkok Marriott Hotel The Surawongse. Our versatile event spaces blend modern elegance with Thai charm, ensuring successful gatherings and romantic celebrations. With cutting-edge technology and personalized service, we handle every detail, allowing you to focus on what matters most. Whether it's a business conference or an intimate wedding, our dedicated team is here to bring your vision to life. Elevate your event at our premier Bangkok destination.
Learn More
Nuestra ubicación
Cómo llegar al hotel
Bangkok Marriott Hotel The Surawongse
262 Surawong Road, Si Phraya, Bangrak, Bangkok, Thailand, 10500
Tel.: +66 2-0885666
Transporte alternativo al aeropuerto:
Hotel Limousine
Transporte alternativo al aeropuerto:
Hotel Limousine
En las instalaciones:
Servicio de automóvil privado:
Servicio de limusinas y furgonetas
Cerca:
Estación de metro:
Sam Yan Station

Silom Station

Estación de trenes: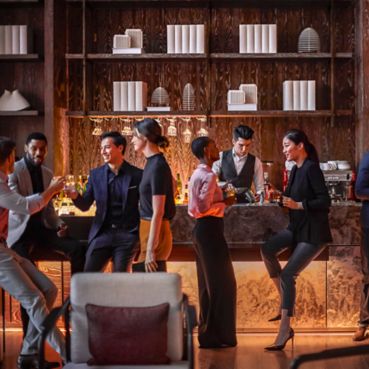 Deja que tu estancia te lleve más lejos
Amplía tu experiencia con nosotros, ya sea profundizando tus conocimientos de coctelería en nuestro Greatroom o aprendiendo algo nuevo con el Manchester United.
Explorar
Comida para tu viaje
Elige un refrigerio fresco al salir o disfruta de una comida con nosotros. Desde bocadillos ligeros hasta clásicos con un toque local, disfruta de comida familiar pero elevada más allá de lo esperado.
Explorar opciones gastronómicas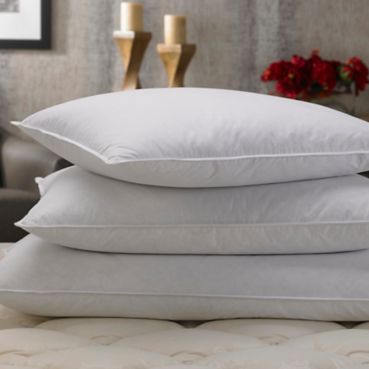 Vive la experiencia Marriott en casa
Trae detalles cuidadosamente seleccionados de nuestro hogar al tuyo, desde nuestra icónica almohada Marriott hasta nuestra colección para el baño y el cuerpo.
Comprar ahora
Detalles del hotel
WiFi gratis
Servicio de lavandería
Lavandería
Servicio a la habitación
Servicio a la habitación las 24 horas
Llamadas despertador
Servicio diario de limpieza de habitación
Servicio de descubierta de cama
Solicitud de servicio
Registro de llegada: 15:00
Registro de salida: 12:00
Edad mínima para el registro de llegada: 18
Hotel para no fumadores
Política de mascotas
No se admiten mascotas
No Pets Allowed:Service Animals Only
Estacionamiento Estacionamiento gratis en el hotel
Personal para estacionar gratis
Estaciones para cargar automóviles eléctricos
Políticas y pagos
Acepta: Tarjetas de crédito
Pagos móviles sin contacto
Servicios
Cambio de moneda
El hotel cuenta con ascensores
Servicio de concierge
Idiomas que habla el personal:
Inglesa, China, Japonesa, Tailandesa, Holandés
No dudes en llamarnos si deseas más información sobre las características físicas de nuestras habitaciones y áreas comunes con instalaciones para personas con necesidades especiales o servicios especiales relacionados con una discapacidad concreta. +66 2-0885666
Instalaciones para personas con necesidades especiales en el hotel
El hotel cuenta con ascensores
Estacionamiento accesible para furgonetas en el hotel
Estacionamiento en el hotel con instalaciones para personas con necesidades especiales
Personal para estacionar vehículos de conductores en sillas de ruedas
Se aceptan animales de servicio
Áreas y caminos desde la entrada al público con instalaciones para personas con necesidades especiales
Acceso a habitaciones y suites por pasillo interior
La entrada a la piscina en el hotel tiene instalaciones para personas con necesidades especiales
La entrada al gimnasio en el hotel tiene instalaciones para personas con necesidades especiales
La entrada principal tiene instalaciones para personas con necesidades especiales
Los espacios para reuniones tienen instalaciones para personas con necesidades especiales
Los restaurantes en el hotel tienen instalaciones para personas con necesidades especiales
Instalaciones para personas con necesidades especiales en la habitación
Asiento de bañera
Asiento del inodoro a la altura de la silla de ruedas - Inodoro para personas con necesidades especiales
Barras antideslizantes en el baño
Barras de sujeción de la bañera
Cadenas de seguridad y/o pestillos en las puertas de las habitaciones
Cerrojo de seguridad en las puertas de las habitaciones y suites
Cerrojos de seguridad a baja altura en las puertas de las habitaciones
Ducha con acceso para sillas de ruedas
Habitaciones con instalaciones para personas con necesidades especiales
Llamadas por teléfono para reloj despertador
Llave electrónica de la habitación
Manillas en las puertas de las habitaciones
Mirillas en las puertas de las habitaciones y suites
Puertas de habitaciones y suites con cierre automático
Soporte ajustable a la altura de la mano para la ducha
Televisión con subtítulos
Timbres con luz en las puertas
Tocadores con instalaciones para personas con necesidades especiales
Tomas de corriente eléctricas a baja altura