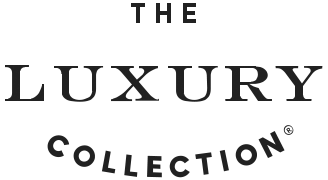 Bienvenido a Hacienda San Jose, a Luxury Collection Hotel, San Jose
Disfrute de una estadía mágica en nuestro hotel de lujo en Mérida, Yucatán
Los caminos mágicos de arcos con flores perfectamente cortadas y los senderos de tierra le dan la bienvenida en Hacienda San Jose, a Luxury Collection Hotel, San Jose. Nuestro hotel de lujo en Mérida, Yucatán le ofrecen exquisitos colores en cada rincón de la hacienda haciendo que los días sean más brillantes y las noches, a la luz de las velas, más románticas y misteriosas. Disfrute de nuestras habitaciones, cuidadosamente restauradas, que combinan historia, lujo y modernas comodidades. Saboree deliciosos platillos auténticos de la cocina mexicana al aire libre y vistas a los jardines del hotel. Relájese en nuestro spa que ofrece lujos tratamientos que complementarán su estadía en Mérida, Yucatán. Para una experiencia mágica en Mérida, Yucatán visite Hacienda San Jose, a Luxury Collection Hotel, San Jose.
Unique Rooms
Most of our guest rooms feature 18-foot ceilings with exposed beams and rafters, 10-foot wooden double doors, beautiful wooden beds, dark, tropical hardwood cabinets, and cool tile floors. Additionally, large, bulbous pegs in the stonewalls hold woven cot.
Surrounded by Enchanting Views
Located in the northern Yucatan peninsula, this historical plantation house is close to the Chichen Itza archaeological site and exudes an atmosphere of the past.
Where History and Luxury Meet
Your stay at Hacienda San Jose will embrace historical aspects of our culture while maintaining world-class luxury of the finest facilities. Spend a morning by our elegantly constructed outdoor swimming pool amidst tropical greenery and flora and rest under the lustrous sun in one of our native hammocks.
Learn More
Customized Experiences
We offer diving in Mayan sacred cenotes and more customized travel experiences.
Restaurante San José
Disfrute de una comida auténtica en la terraza al aire libre con vista a nuestros exuberantes jardines tropicales. El elaborado menú de San José incluye platos favoritos regionales e internacionales realzados por los toques distintivos de nuestro chef.
Restaurant San Jose
The menu proposes a blend of regional and international cuisine masterfully prepared by our chef, Alexis Can, that has be designing special dishes using organic ingredients taken from our orchards.
Services & Amenities
Discover a definitive hospitality experience with impeccable service and the latest in modern conveniences and amenities.
Guest Services
24-Hour Front Desk
Floral Service
Tour/Excursion Service
Smoke Detectors
Laundry Service
Safe Deposit Boxes
Concierge Service
Recreation & Entertainment
Outdoor Pool
Spa Facility
Bicycle Rental
Transportation
Parking Available (Complimentary)
Car Rental Service
Airport Pick-Up (Limited)
Shuttle Service within Surrounding Area (Limited)
Shuttle Service to Downtown (Limited)
Check in: 3:00 PM Check out: 12:00 PM
Some of the services and facilities listed may not be available on a 24-hour basis or without advance request. Fees on certain facilities/services may apply. Your next stay at this Luxury Collection hotel will be enriched by our smoke-free surroundings.
Shopping
Environmental Practices
Discover the conservation and environmental practices of Hacienda San Jose.
Energy & Water Conservation:
High-Efficiency Lighting in Guest Rooms
Smart Irrigation Practices
Waste Minimization & Environmentally Responsible Purchasing:
Recycling
Elimination of Styrofoam Packaging
Amenity management
Enhanced Indoor Environmental Quality:
Green Housekeeping
Integrated Pest Management Practices
Raising Awareness:
Property-Level Green Council
Nuestra ubicación
CÓMO LLEGAR
Hacienda San Jose, a Luxury Collection Hotel, San Jose
KM 30 Carretera, Tixkokob-Tekanto, Tixkokob, Yucatan, México, 97470
Tel.: +52 999-9241333
Distancia desde el hotel: 31 KM
Transporte alternativo al aeropuerto
Servicio de traslado del hotel
Detalles del hotel
Servicio de descubierta de cama
Lavandería
Servicio de habitaciones
Llamadas despertador
Solicitud de servicio
Check-in: 3:00 pm
Registro de salida: 12:00 pm
Edificio para no fumadores
Política de mascotas
Se aceptan mascotas.
Estacionamiento Estacionamiento gratis en las instalaciones
Políticas y pagos
Confirmaciones: Tarjetas de crédito
Servicios
Cuidado de niños
Idiomas hablados por el personal:
Español, Inglés
Si deseas más información sobre las características físicas de nuestras habitaciones y áreas comunes con instalaciones para personas con necesidades especiales o servicios especiales relacionados con una discapacidad concreta, no dudes en llamarnos +52 999-9241333
Instalaciones para personas con necesidades especiales en el hotel
Se aceptan animales de servicio
Áreas y caminos desde la entrada al público con instalaciones para personas con necesidades especiales
Acceso a habitaciones y suites por pasillo interior
La entrada al spa en el hotel tiene instalaciones para personas con necesidades especiales
La entrada principal tiene instalaciones para personas con necesidades especiales
Los restaurantes en el hotel tienen instalaciones para personas con necesidades especiales
Instalaciones para personas con necesidades especiales en la habitación
Cerraduras secundarias en las ventanas de las habitaciones
Llamadas por teléfono para reloj despertador
Rieles de sujeción de la bañera