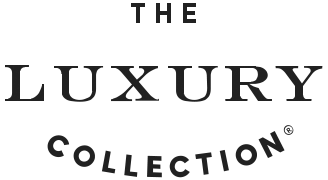 Willkommen im The Laguna, a Luxury Collection Resort & Spa, Nusa Dua, Bali
Entdecken Sie Nusa Dua, Bali, von unserem Strandresort aus.
Das bezaubernde 5-Sterne-Hotel The Laguna, a Luxury Collection Resort and Spa, Bali erwartet Sie an einem idyllischen Strand in Nusa Dua und verspricht ein denkwürdiges Erlebnis, bei dem Sie die Highlights der Bereiche Kunst, Geschichte, Tradition, Kulinarik und Kultur von Bali genießen können. Nach einer umfassenden Renovierung mit vollständiger Umgestaltung bietet unser Hotel einmalige Einrichtungen, darunter sieben lagunenförmige Pools (einer davon speziell für Kinder), sechs Restaurants und Bars sowie ein immersives Spa, bei dem sich alles um Entspannung und Wellness dreht. Unser Strandresort in Nusa Dua bietet geräumige Zimmer, Suiten mit Zugang zur Lagune und Luxusvillen, die Gäste mit durchdacht modernem Design zum Abschalten einladen. Damit Sie optimal von unserer spektakulären Kulisse profitieren können, verfügt unser Resort über unschlagbar romantische Optionen für Hochzeiten und Räumlichkeiten zur Ausrichtung von Veranstaltungen und Meetings jeder Größenordnung. Wenn Sie unternehmungslustig sind, können Sie sich mit einigen der verlockendsten Aktivitäten der Insel amüsieren, darunter Schnorcheln in ruhigen Gewässern, oder sich von authentisch balinesischen Heilern verwöhnen lassen.
Newly Designed Rooms
The new design of the rooms is inspired by the collective stories and traditions of Bali, as well as nautical elements influenced by the resort's seven lagoons and the travel-based DNA of the Luxury Collection brand. Traditional inspired décor includes woven keben baskets, typically used to carry offerings at temples, and low-rise dulang tables that carry colourful spreads of local tropical fruits; specially commissioned artwork pays tribute to the island's arts and crafts.
Learn More
Beauty Surrounds
In perfect harmony with 7 crystalline lagoons pools, lush tropical gardens and pristine beach, the resort's design and ambiance ties in with its surroundings of water, nature and indigenous culture.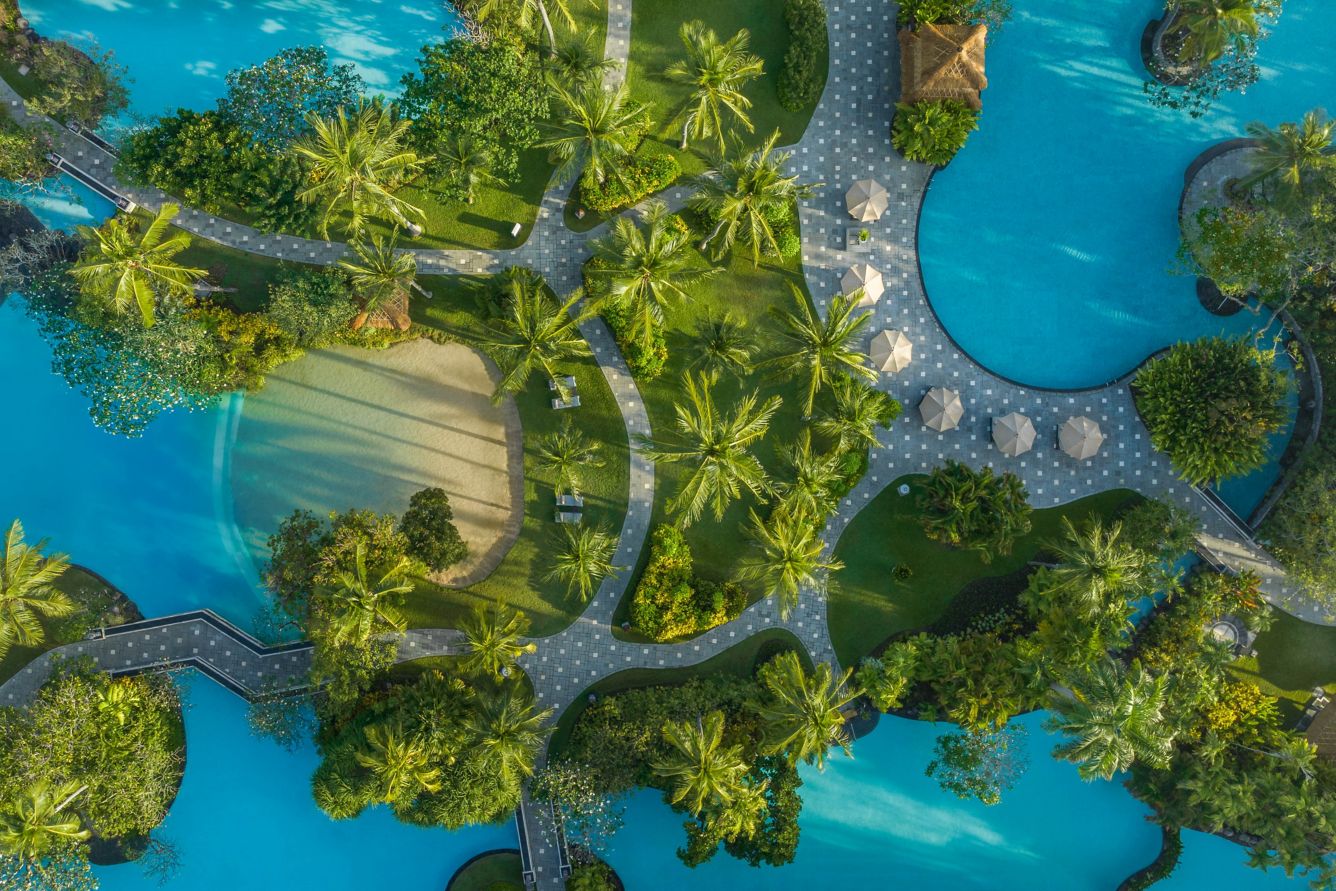 Lagoon Access Rooms
Guests in Lagoon Access Rooms can step directly from their private balcony into the lagoons.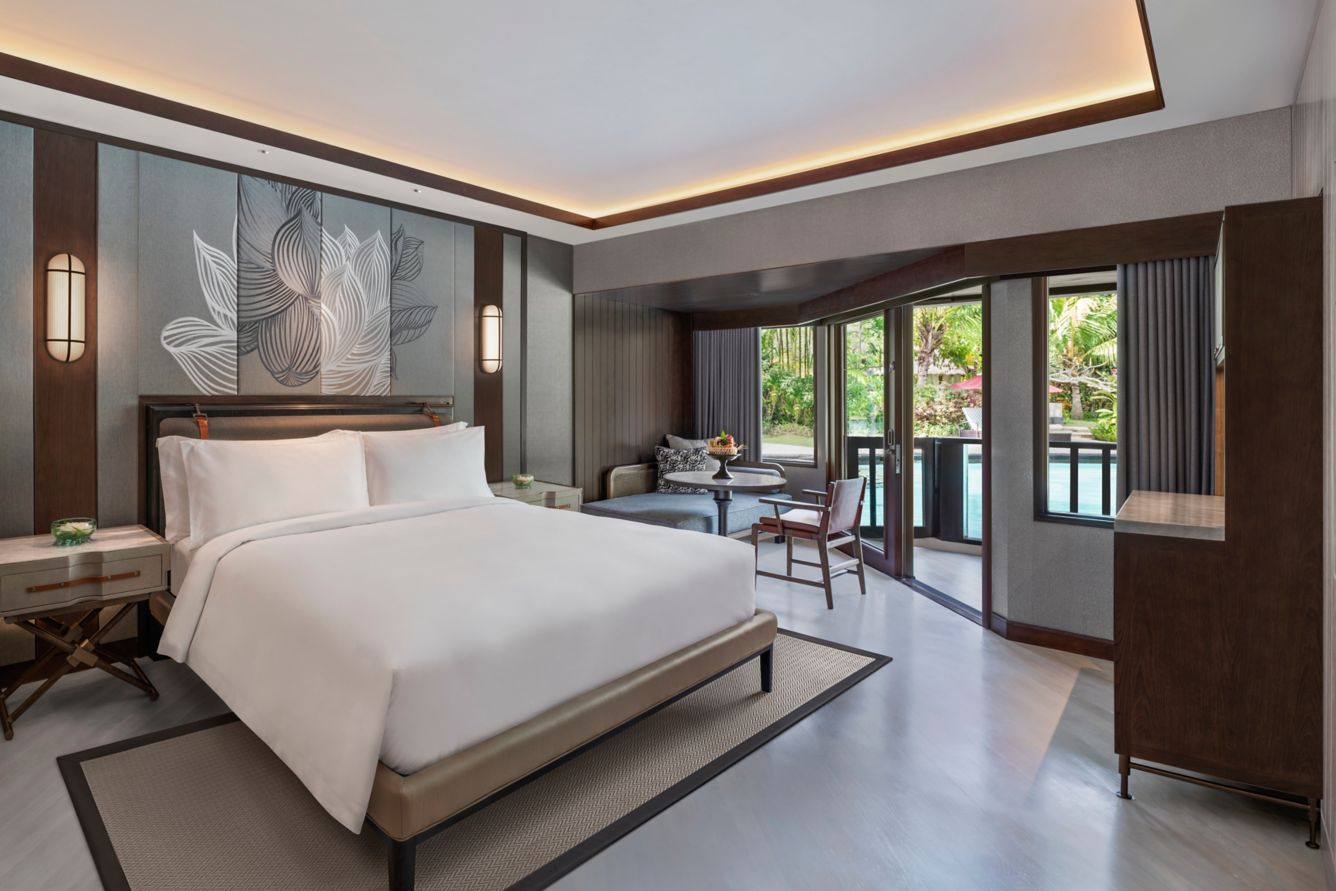 Relaxing Spa Treatments
Lagoon Spa
Relax and rejuvenate mind, body and spirit at the Lagoon Spa. Surrounded by azure pools and leafy tropical greenery, our award-winning spa features indoor treatment rooms, two treatment gazebos overlooking the Indian Ocean, private relaxation lounge with steam and sauna facilities.
Exceptional Wedding Venues
Whether exchanging vows within the resort's grand ballroom, barefoot on the beach or amid fragrant blooms of jasmine and Balinese roses in the resort's tropical gardens, couples who choose to marry at The Laguna are guaranteed a magical setting for the most romantic destination wedding.
Learn More
Journey Of Balinese Taste
Explore the fish market and an opportunity to engage with the local Balinese. The expedition culminates in a sumptuous lunch feast of oysters, lobsters and premium fish, specially prepared by our award winning chef.
Unser Standort
ANREISE
The Laguna, a Luxury Collection Resort & Spa, Nusa Dua, Bali
Kawasan Pariwisata Nusa Dua Lot N2, Nusa Dua, Bali, Indonesien, 80363
Tel: +62 361-771327
Flughafentransfer: Rp450000
Alternative Flughafentransfers
Limousinentransfer; Gebühr: 657000 IDR (einfache Fahrt); auf Anfrage
Im Hotel
Privater Fahrdienst
Limousinen-/Lieferwagendienst
In der Nähe
Bushaltestelle
Ubung Bus Station
U-Bahn-Station
Pertamina Nusa Dua

Bahnhof
Tiketcom.com

Other Amenities and Services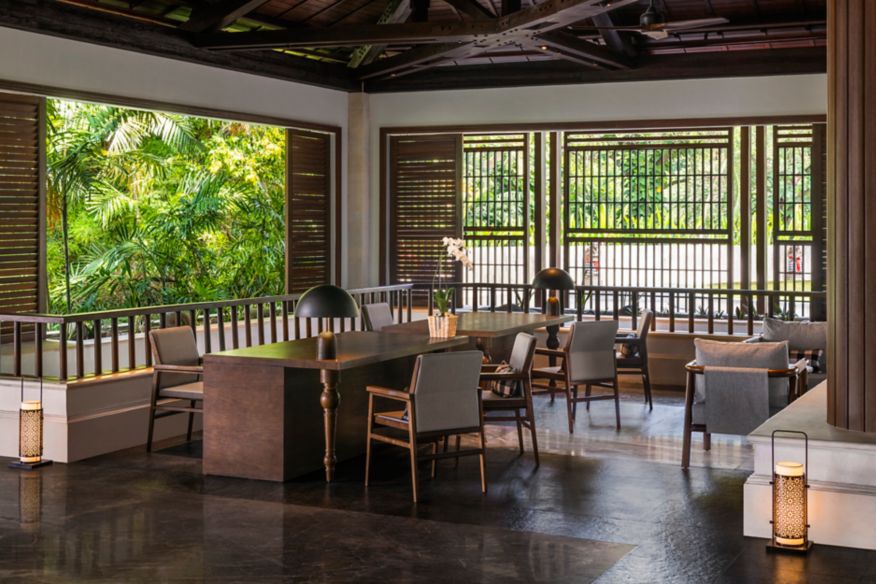 Resort Concierge
Each concierge is immersed in local culture and has personal knowledge of what makes Bali special. They deliver not only the foundational service but also memorable service that is different and personalized.
Environmental Practices
Our sustainability strategy supports business growth and reaches beyond the doors of our hotels to preserve and protect our planet's natural resources.
Business Center
Whether they are here on business or pleasure, resort guests can satisfy all communication needs with our business centre services.
From the mundane to the magnificent – The luxury concierge service is always on hand to help
Concierge service at The Laguna Resort & Spa plays one of the most vital roles and is the signature service of the Luxury Collection brand that will provide you with valuable information before, during or after your stay. They are the most helpful team and always stand ready to assist you in planning your transportation, excursions, dining and spa reservations, or even any other interesting activity that you would like to explore while you are here at the island of Gods.
Please contact us at thelaguna.concierge@luxurycollection.com

2022
CONDÉ NAST TRAVELER READERS' CHOICE AWARDS 2022
#18 BEST RESORTS IN THE WORLD
#3 BEST RESORTS IN INDONESIA
Conde Nast Traveler Readers' Choice Awards 2022 was voted by trusted Travelers and readers of CNT. These CNT readers voted for the best resorts in the world where service, style, good eats, and sublime views make for a memorable stay.
TRAVEL + LEISURE SOUTHEAST ASIA
ASIA'S BEST AWARDS - #2 BEST BEACH RESORT IN INDONESIA
Travel + Leisure is a premium travel magazine based in New York, United States. It is a one-stop resource for sophisticated travelers who crave travel tips, news and information about the most exciting destinations in the world. The Laguna, a Luxury Collection Resort & Spa, Nusa Dua, Bali was recognized in Travel + Leisure's Southeast Asia - Asia's Best Awards as #2 Best Beach Resort in Indonesia.
TRAVEL + LEISURE
TOP 500 HOTELS IN THE WORLD
Travel + Leisure is a premium travel magazine based in New York, United States. It is a one-stop resource for sophisticated travelers who crave travel tips, news and information about the most exciting destinations in the world. The Laguna, a Luxury Collection Resort & Spa, Nusa Dua, Bali was included in Travel + Leisure's annual list of the top 500 hotels in the world.
AGODA'S CUSTOMER REVIEW AWARD 2022
Agoda is one of the world's fastest growing online travel booking platforms. From its beginnings as an e-commerce start-up based in Singapore in 2005, Agoda has grown to offer a global network of 2 million properties in more than 200 countries and territories worldwide.
2021
BOOKING.COM TRAVELLER REVIEW AWARDS 2021 WINNER - 9.1 OUT OF 10
The Booking.com Traveller Review Awards 2021 reveal insights into traveler preferences throughout the past year, uncovering that travelers appreciate staff, cleanliness and location most when reviewing award-winning properties on the platform, with those attributes scoring highest among the categories that travelers rate following their stay.
HOTELS.COM AWARD WINNER 2021 LOVED BY GUESTS - WINNER 2021
Awards is an annual awards program based on genuine guest reviews and experiences registered on the Hotels.com, a leading online provider of hotel accommodation worldwide and is affiliated with Expedia, Inc., one of the largest online travel companies in the world. The company celebrates and recognizes the hotels that have achieved the best average review rating, determined by over 20 million genuine and trusted reviews from guests of the hotels.
EXPERT'S CHOICE
Experts' Choice is the only accolade based on professional reviews. It's awarded to fewer than 2% of eligible businesses and recognizes The Laguna, a Luxury Collection Resort & Spa, Nusa Dua, Bali as one of the very best hotels in Bali.
Hotel-Details
24-Stunden Zimmerservice
Tägliche Reinigung
Turndown-Service
Fahrradvermietung:Rp75000
Vermietung von Wasserfahrzeugen
Lebensmittelgeschäft
Geschenkboutique
Chemische Reinigung
Wäscherei
Zimmerservice
Weckrufe
Service-Anforderung
Check-in: 3:00 pm
Check-out (Auschecken): 12:00 pm
Richtlinien für Haustiere
Haustiere nicht gestattet
Parken Kostenlose Parkmöglichkeiten vor Ort
Valet-Parken kostenlos
Informationen zu weiteren Parkmöglichkeiten
Kostenlose Parkmöglichkeit auf dem Hotelgelände
Richtlinien und Zahlungen
Akzeptiert: Bargeld, Kreditkarten
Services
Aufzüge vorhanden
Concierge-Service
Geldwechsel
Von Mitarbeitern gesprochene Sprachen:
Englisch, Chinesisch, Russisch, Indonesisch
Detailliertere Informationen zur Ausstattung unserer barrierefreien Zimmer und öffentlichen Bereiche oder zu speziellen Services im Zusammenhang mit einer bestimmten Einschränkung erfragen Sie bitte telefonisch unter der Nummer +62 361-771327
Barrierefreie Hoteleinrichtungen
Aufzüge vorhanden
Selbstbedienender Aufzug oder ein schräger Einstieg in Hotelpools
Barrierefreie Bereiche mit barrierefreiem Zugang vom Haupteingang aus
Barrierefreier Eingang zum hauseigenen Pool
Eingang zum hauseigenen Business Center ist zugänglich
Eingang zum hauseigenen Fitnesscenter ist barrierefrei
Eingang zum hauseigenen Spa ist barrierefrei
Haupteingang ist barrierefrei
Meetingräume sind barrierefrei
Zugang zu Zimmern und Suiten über innengelegenen Korridor
Barrierefreier Zugang zu Gästezimmer
Barrierefreie Zimmer
Elektronischer Zimmerschlüssel
Haltegriffe für die Badewanne
Hebelgriffe an den Türen des Gästezimmers
Selbstschließende Türen der Gästezimmer und Suiten
Sicherheitsketten und/oder Riegel an Gästetüren
Sichtfenster in den Türen der Gästezimmer und Suiten
Telefonischer Weckdienst
Transferduschen in den Gästezimmern
WC-Sitz in Rollstuhlhöhe — barrierefreie Toilette
Zimmerfenster geöffnet
Zugängliche Waschtische