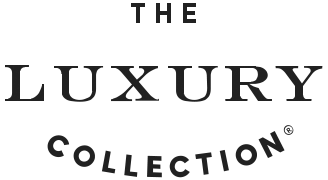 Willkommen im The Athenee Hotel, a Luxury Collection Hotel, Bangkok
Unvergleichlicher Luxus in Sukhumvit, Bangkok
Das moderne, aber dennoch von der thailändischen Kultur inspirierte The Athenee Hotel, a Luxury Collection Hotel, Bangkok überzeugt mit durchdachten Design-Entscheidungen und wurzelt in authentischen Erlebnissen. In Sukhumvit, einem der zentralsten Viertel von Bangkok, befinden sich Gäste nur wenige Schritte vom Skytrain entfernt, der eine direkte Anbindung an erstklassige Einkaufszentren und lokale Sehenswürdigkeiten ermöglicht. Unser zeitloses 5-Sterne-Luxushotel vereint Eleganz und Charme und erwartet Sie auf dem Gelände des Kandhavas-Palastes, Residenz der Prinzessin Valaya Alongkorn, Tochter von König Rama V. Ob Sie in einem unserer acht Restaurants ausgewählte Menüs genießen, sich im Athenee Spa mit holistischen Behandlungen verwöhnen lassen, in unserem Freiform-Pool auf dem Dach ausspannen oder sich von unseren umweltfreundlichen Räumlichkeiten bezaubern lassen: Unser Hotel an der Wireless Road verspricht unübertroffene Erlebnisse. Reservieren Sie ein haustierfreundliches Zimmer in thailändischem Epochen-Stil oder eine ausgewählte Suite mit hauseigenem Butler-Service, der privaten Check-in, Schuhreinigungsservice und persönlichen Einkauf beinhaltet. Das exklusive Athenee Hotel heißt Sie herzlich willkommen in Bangkok.
Hotel History
Nestled on a leafy boulevard, in a sought-after area of Bangkok, The Athenee Hotel, a Luxury Collection Hotel, Bangkok has a rich history and a royal connection. Built on the site of Kandhavas, the Palace of Princess Valaya Alongkorn, the hotel has been lovingly and extensively designed to celebrate its royal heritage.
The story of Princess Valaya Alongkorn, begins with her father, Chulalongkorn Rama V - the "Great Beloved King". His reign was pivotal to the shaping of Siam and later Thailand and his educational interests undoubtedly influenced the young Princess.
While much is recorded about the Chakri Dynasty, Princess Valaya Alongkorn was truly special. Known for her love of books, Princess Valaya as a young girl would disappear for hours lost in literature. What started as a pastime, became a passion that she shared. Princess Valaya was pivotal in establishing one of the first all-girl schools in Thailand, even donating the land to establish a university specializing in training Thai women to become teachers and educators.
Princess Valaya's creativity extended far beyond her skilled chess-playing and appreciation of literature. At the coronation ceremony of Queen Rambhai Barni, it was Princess Valaya who designed the dress that became a sensation.
Renowned for her ability to elevate European styles with a Thai aesthetic, Princess Valaya's influence was seen in everything from interior design to flower arranging. It was her mastery of these pursuits that are integral aspects of the modeling of The Athenee Hotel, a Luxury Collection Hotel, Bangkok.
A stay in The Athenee Hotel, a Luxury Collection Hotel, Bangkok invokes a feeling of long-lost tradition and nostalgia. The hotel has achieved their design goal to bring back the Thai-Colonial style of Princess Valaya Alongkorn's era, sympathetically combining it with the modern world defining "Thai Transitional Luxury".
The design of The Athenee Hotel, a Luxury Collection Hotel, Bangkok beautifully honors motifs directly drawn from the Kandhavas Palace creating captivating aesthetic impressions of the kingdom and paying elegant deference to its royal roots.
A Royal dining experience is presented at The Athenee Hotel there are The Rain Tree Cafe and The Glaz Bar which portrays a soft femininity drawing inspiration from Princess Valaya Alongkorn's admiration of lady's etiquette.
Overall, the Athenee Hotel, a Luxury Collection Hotel, Bangkok has not only excelled in preserving its historical heritage but has also excelled in enriching it, delivering a very welcome re-introduction to the Royal house.
To experience The Athenee Hotel, a Luxury Collection Hotel, Bangkok's luxurious history, book your next stay in Bangkok after checking out our beautiful rooms and suites.
Concierge Desk
Turn to our expert staff for restaurant reservations within the hotel and throughout Bangkok, as well as arranging tickets to cultural events, such as performances at the beautiful Patravadi Theatre or popular sporting events like Muay Thai matches. Of course, they are always happy to recommend the best markets and shopping districts for local crafts, original artifacts, and treasured souvenirs. From flight reservations to limousine service, they will handle all of your transportation needs with meticulous attention to detail. Furthermore, they are pleased to organize the delivery of floral arrangements, cellular phone rentals, shipping and packaging, luggage storage, laundry services, shoeshine, medical services, and much more. For more information or to make any arrangements prior to your arrival, please email our concierge staff: Concierge.TheAthenee@luxurycollection.com
Hotel Business Center for the International Traveler
Staffed by our multilingual team of professionals, our Business Center combines modern technology and classic elegance in a setting that encourages the business traveler to connect with the office and the world comfortably and easily. The light-filled room with an intimate sitting area is ideal for work, reading, or a small gathering with colleagues or friends. Complimentary wireless High-Speed Internet Access is ready when you are, while a powerful PC workstation is always on call for guests without a laptop. In addition to useful office supplies, a suite of state-of-the-art equipment—including fax machines, printers, scanners, and copiers—ensures that you will complete every project flawlessly, while our staff is at hand to arrange secretarial services. The Business Center is also pleased to offer guests the convenience of packing and international shipping services.
Pets Are Welcome at Our Luxury Hotel
Travel with your cherished four-legged friend. At The Athenee Hotel, we welcome pets weighing up to 15 lbs. There is a limit of one pet per room.
Honoring Thai Royalty with Unequalled Hotel Design
Royal motifs drawn from the palace it honors conspire with elements from other epochs to create a hotel with an intriguing Bangkok aesthetic.
Relax in Luxury at our Lagoon-Style Swimming Pool
A secluded haven where guests can escape the city, our free-form pool is situated in a rooftop garden offering impressive views of Bangkok's skyline.
2022
No 1 in the Top Hotels in Southeast Asia category of the Condé Nast Traveler 2022 Readers' Choice Awards

CNBC's Best Hotels for Business Travelers 2022 - The first place of all Thailand hotels

Tripadvisor - Travelers' Choice Best of the Best 2022
2021
Forbes Travel Guide Four-Star Hotel
TripAdvisor Travelers' choice award
the UNESCO Sustainable Tourism Pledge
28th Annual World Travel Awards
2020
Forbes Travel Guide Four-Star Hotel
Conde Nast Top 10 Hotels in Bangkok
Memorable Meetings in Bangkok are Transformative for Business
Meeting. Stage more successful business meetings with enhanced outcomes in the captivating venues of our 5-star hotel in the city center of Bangkok.
More Details
Unser Standort
ANREISE
The Athenee Hotel, a Luxury Collection Hotel, Bangkok
61 Wireless Road (Witthayu), Lumpini, Pathumwan, Bangkok, Thailand, 10330
Tel: +66 2-6508800
Alternative Flughafentransfers
Hotel-Limousine; Gebühr: 3.200 THB (einfache Fahrt); auf Anfrage
Alternative Flughafentransfers
Hotel-Limousine; Gebühr: 3.200 THB (einfache Fahrt); auf Anfrage
Walk Bangkok's best shopping route! Ascend the escalator at the BTS Skytrain Phloen Chit station, just a few minutes from our hotel, and take the aerial corridor into the architecturally dramatic Central Embassy. Keep walking along the Skywalk and you soon arrive at Gaysorn Plaza. A couple of minutes away is CentralWorld and continuing on this shaded elevated walkway takes you to Siam Centre and all the shops of Siam Square.
Erawan Shrine is one of Bangkok's best-known and most colorful daytime activities. Housing a statue of Phra Phrom, the Thai representation of the Hindu god of creation Lord Brahma, the shrine is a blaze of color from the heaps of marigolds, fragrant with incense, and there is a resident dance troupe performing classical temple dance moves. Take the Skywalk for a memorable aerial view.
The proximity of the BTS Skytrain to our hotel means that many of Bangkok's historic and cultural attractions are within easy traveling distance. Three stops away from the Phloen Chit station, at National Stadium, is the Jim Thompson House, where Thailand's famed Silk King lived and where gorgeous silks are available for purchase. Also at National Stadium is the Bangkok Art and Culture Centre, the hub of Bangkok's art scene, the ideal place to catch a daytime show or exhibition.
Bangkok's tuk-tuks are famous all over the world! Explore the city by night with a four-hour tour by tuk-tuk, cruising around the walls of the Grand Palace, taking in famous temples including Wat Pho, and visiting the Flower Market, which is at its busiest during the night. Stop off to sample some traditional street food and a cool drink. An English-speaking guide is there to curate your journey. Only two people (or, at a squeeze, three!) travel in each tuk-tuk.
Bangkok's Chinatown is one of the world's oldest and largest, and along with being a popular tourist attraction is a haven for food lovers. Here, in the restaurants, at the food stalls and in the markets, are the authentic tastes of China. Your guide collects you from the hotel and whisks you away to the bustling, neon-lit streets of Chinatown's nightlife scene to sample dishes brought over to Thailand generations ago by Chinese immigrants and now prepared by their descendants.
Asiatique occupies the former docks of the East Asiatic Company, and faces the Chao Phraya River. Featuring a historical theme from the period of King Rama V, Asiatique is an enormous night market with 1,500 shops and stalls and 40 restaurants, most of which are housed in the former warehouses. Live performances are another big nightlife attraction. Your guide is your perfect companion for this riverside experience in Bangkok.
Hotel-Details
24-Stunden Zimmerservice
Tägliche Reinigung
Turndown-Service
Lebensmittelgeschäft
Chemische Reinigung
Wäscherei
Zimmerservice
Weckrufe
Service-Anforderung
Check-in: 3:00 pm
Check-out (Auschecken): 12:00 pm
Nichtraucherhotel
Richtlinien für Haustiere
Haustiere willkommen.
Pro Zimmer gestattet unser Hotel ein Haustier bis 7 kg gegen eine nicht erstattungsfähige Gebühr von 3.531 THB pro Zimmer und Übernachtung.
Nicht erstattungsfähige Haustiergebühr Per Night: ฿3531
Haustier-Höchstgewicht: 15kg
Maximale Anzahl von Haustieren im Zimmer: 1
Parken Kostenlose Parkmöglichkeiten vor Ort
Langzeit-Parkplätze
Valet-Parken kostenlos
Ladestation für Elektrowagen
Richtlinien und Zahlungen
Akzeptiert: Kreditkarten
Services
Aufzüge vorhanden
Babysitting
Concierge-Service
Geldwechsel
Verkaufsautomat
Von Mitarbeitern gesprochene Sprachen:
Englisch, Thailändisch, Chinesisch, Französisch, Japanisch
Detailliertere Informationen zur Ausstattung unserer barrierefreien Zimmer und öffentlichen Bereiche oder zu speziellen Services im Zusammenhang mit einer bestimmten Einschränkung erfragen Sie bitte telefonisch unter der Nummer +66 2-6508800
Barrierefreie Hoteleinrichtungen
Aufzüge vorhanden
Begleithunde willkommen
Barrierefreie Bereiche mit barrierefreiem Zugang vom Haupteingang aus
Barrierefreier Eingang zum hauseigenen Pool
Eingang zum hauseigenen Business Center ist zugänglich
Eingang zum hauseigenen Fitnesscenter ist barrierefrei
Eingang zum hauseigenen Spa ist barrierefrei
Haupteingang ist barrierefrei
Meetingräume sind barrierefrei
Zugang zu Zimmern und Suiten über innengelegenen Korridor
Barrierefreier Zugang zu Gästezimmer
Badewannenstuhl
Barrierefreie Zimmer
Dusche mit abnehmbarem, höhenverstellbarem Duschkopf
Elektronischer Zimmerschlüssel
Haltegriffe für die Badewanne
Hebelgriffe an den Türen des Gästezimmers
Riegel an den Türen der Gästezimmer und Suiten
Rutschfeste Haltegriffe im Badezimmer
Selbstschließende Türen der Gästezimmer und Suiten
Sicherheitsketten und/oder Riegel an Gästetüren
Sichtfenster in den Türen der Gästezimmer und Suiten
TTY/TTD-kompatibel
Telefonischer Weckdienst
Zweitschlösser an den Zimmerfenstern