West Virginia's historic capital city sits nestled between rugged mountains and roaring rivers.
Beauty abounds in West Virginia's capital (and most populous city), Charleston — not to be confused with Charles Town, a smaller city on the opposite side of the state. Stroll down brick-lined streets cradled among the Appalachians, overlooking the confluence of the Elk and Kanahwa rivers. History is here, too, in the legacy of Daniel Boone, a thriving musical tradition and the seat of West Virginia's state government. And nature awaits just outside of town: Find 25 miles of trails in Kanawha State Forest and 88 miles of paddling and fishing along the Coal River Walhonde Water Trail.
See More
See Less
Explore Charleston
South Charleston
Elk City
East End
South Charleston
Overview
South of the Kanawha River, South Charleston beckons outdoors enthusiasts, history buffs and window-shoppers. Experience the Criel Mound (a Native American burial site on the National Register of Historic Places), visit seventh-generation salt makers J.Q. Dickinson Salt-Works and the charming Bridge Road Shops and hike the trails of Kanawha State Forest.
Known For
Outdoor Adventure, Shopping, History
See More
See Less
Elk City
Overview
On the West Side of Charleston, the historic Elk City neighborhood is undergoing a resurgence. Love old vinyl? Browse thousands of premium used jazz, folk and blues LPs at Elk City Records before heading to the tiny Shoney's Big Boy Museum. Later, get in line with the locals at Dem 2 Brothers & a Grill: Try the pulled pork sandwich, collard greens and sweet potato casserole.
Known For
Shopping, Outdoor Adventure, Dining
See More
See Less
East End
Overview
On the east bank of the Elk River, downtown Charleston is home to museums, music venues and historic markets. It's also the seat of the state government. Spend the day touring the gold-domed Capitol and sampling local cheese and artisan chocolates in the bustling Capitol Market, a former train station.
Known For
Live Music, Museums, Shopping
See More
See Less
Nearby Hotels and Resorts
Stay in The Center of it All
Immerse yourself in your destination at these centrally located hotels.
Showing 1-9 of 9 Hotels in Charleston
1-9 of 9 Hotels
Scale the Heights of Charleston, West Virginia's Mountain Capital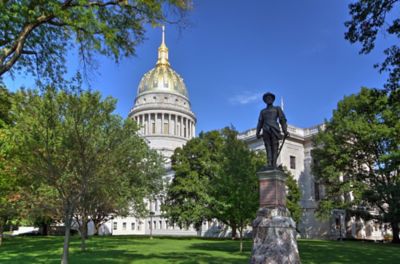 Take in the Downtown Sights (and Shops)
Go in-depth in downtown Charleston with a day of museums, civic tourism, delectable food and busy shops. Tour the gold-domed Capitol building as well as nearby Capitol Market before grabbing a locally made beer and catching the latest show at the city's premier arts venue.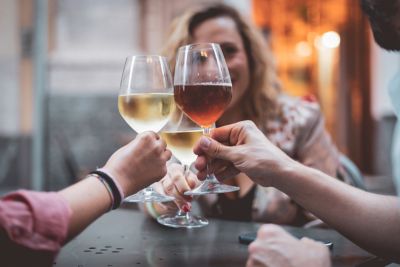 Explore the Coal River Walhonde Water Trail
Spend the day outdoors with a trip down the Coal River Walhonde Water Trail or up into Kanawha State Forest. Next, head to Malden for soft serve, gourmet salt and the childhood church of Booker T. Washington. End the day with live music in Charleston's East End.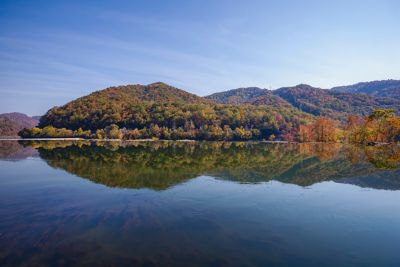 Get a History Lesson
Head west and south to see what Charleston has to offer off the beaten track (or hiking trail). Expect a Native American burial mound, a monument to fast-food icon Big Boy and enviable Vietnamese fare and real-deal barbecue.
Experience More, Spend Less
Showing 1-4 of 5 Offers in Charleston
Charleston Marriott Town Center
Summer Savings & Seasonal Packages
Create new memories this summer with our favorite packages of the season and save.
Details