This city has a wild side: caves, hiking trails, waterfalls and more.
Set along the Tennessee River and tucked between the mountains, Chattanooga is one of America's most breathtaking destinations, offering hiking trails, waterfalls, caves and ancient rock formations. Oh, and move over, Nashville. Chattanooga — just a two-hour drive south of its more famous cousin — has developed a thriving food, music and nightlife scene.
See More
See Less
Explore Chattanooga
Downtown
Southside Historic District
Lookout Valley/St. Elmo
Downtown
Overview
The city's core offers attractions ranging from the 10,000 creatures you'll meet at the Tennessee Aquarium to the Chattanooga Riverwalk, the highly strollable, 13-mile thoroughfare along the southern banks of the Tennessee River.
Known For
Restaurants, Walking Trails, Museums, Bars
See More
See Less
Southside Historic District
Overview
One of the city's most eclectic neighborhoods is also a mecca for entertainment, cuisine and art. The bungalow-lined streets give way to a lively center that's known for its quaint cafés, trendy restaurants and vibrant nightlife.
Known For
Restaurants, Culture, Art, Nightlife, Pubs
See More
See Less
Lookout Valley/St. Elmo
Overview
Home to the city's underwater caves, waterfalls and hiking trails, this area is a quick drive from downtown — but feels like it's miles away from civilization. You can boat, bike, hike or spelunk your way through these natural wonders.
Known For
Outdoor Activities, Spelunking , Boating, Biking, Hiking
See More
See Less
Nearby Hotels and Resorts
Stay in The Center of it All
Immerse yourself in your destination at these centrally located hotels.
Showing 1-9 of 25 Hotels in Chattanooga
1-9 of 25 Hotels
Explore Chattanooga, Tennessee's Natural Beauty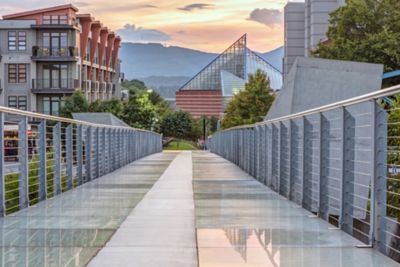 Visit Local Attractions and Popular Outdoor Spaces
Eat your way through the city's culinary wonders before touring the Tennessee Aquarium, Hunter Museum of American Art and Bluff View Sculpture Garden. Then it's time to walk (or bike) along the Tennessee River and do some shopping and park hopping in North Shore, the hippest neighborhood in the city.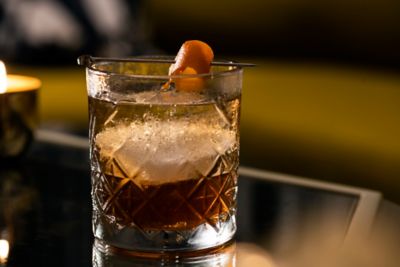 Satisfy Your Taste Buds and Dance the Night Away
Spend the day in the Southside Historic District, known for its quaint cafés, trendy restaurants and extraordinary nightlife. So yes, this will mostly be a day of indulgences. Treat yourself to tastings and a tour at the Chattanooga Whiskey Experimental Distillery and explore the many bars along Station Street.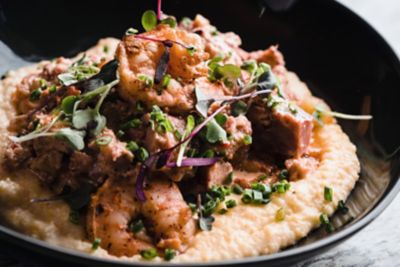 Explore Epic Mountains, Caves and Trails
Experience the wild side of Chattanooga by hiking, spelunking and checking out the sites in Lookout Valley, where you'll be treated to unobstructed views of the Prentice Cooper State Forest and the Tennessee River.
Experience More, Spend Less
Showing 1-4 of 7 Offers in Chattanooga
Multiple Locations
AAA Members Save More With Hot Deals
Enjoy the benefit of being an AAA member with additional savings when you stay with us…
Details