Alpine adventure meets Old West charm, where elk burgers and local brews are always on the menu.
Estes Park's high alpine scenery is reason enough to pay a visit. Even better are all the ways you can experience the Rocky Mountains up close. Follow winding trails to mirror-like lakes. Ascend to the summit of Prospect Peak — at 12,620 feet above sea level. When you return to town, wander the charming Old West streets to sample elk burgers and sip local beers. And be sure to come back in the winter for epic skiing, snowboarding and other seasonal sports.
See More
See Less
Explore Estes Park
Downtown Estes Park
North Estes Park
West Estes Park
Downtown Estes Park
Overview
The downtown Estes Park aesthetic favors everything local, artisanal and natural — and this value is fully present in the galleries selling mouth-blown glass, bistros serving farm-to-fork food and breweries pouring craft beers infused with Colorado honey.
Known For
Dining, Museums, Galleries, Breweries, Boutiques
See More
See Less
North Estes Park
Overview
Curving mountain roads lead you to the northern end of Estes Park, where you can learn about local history at a homestead ranch, take a thrilling ride on a tree-lined coaster or enjoy ethereal views at Gem Lake.
Known For
Historical Sites, Trails, Amusement Parks
See More
See Less
Nearby Hotels and Resorts
Stay in The Center of it All
Immerse yourself in your destination at these centrally located hotels.
Showing 1-9 of 43 Hotels in Estes Park
1-9 of 43 Hotels
Discover Estes Park, Colorado, a Charming Town Amid the Rockies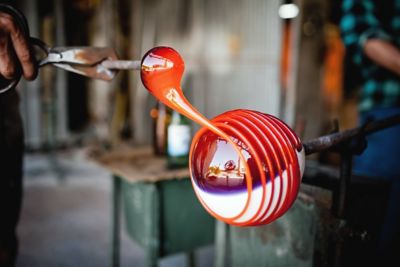 Discover Downtown
Get acquainted with Estes Park in its charming downtown area. Peruse public art galleries, browse stylish boutiques and grab a table at a family-owned restaurant. Then see the mountain town from a different perspective — from an aerial tramway.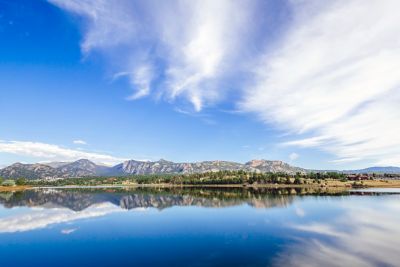 Climb a Mountain
Spend your day on the mountain trails of Estes Park, embarking on foot to find panoramic Rocky Mountain vistas. When it's time to unwind, make your way to the town center for dinner and a wine tasting.
Take in Colorado History and Cuisine
Tour one of Estes Park's oldest homestead ranches, where the history of this rugged Western area is brought to life. Then stroll through downtown along the riverwalk before catching a live band at a local beer garden or pub.
Experience More, Spend Less
Showing 1-4 of 14 Offers in Estes Park
Multiple Locations
Left Hand Brewery Package
Receive one branded pint glass and a $20 gift card to Left Hand Brewery in Longmont, CO.
Details