This quirky city on the sand has culture and nightlife to boot.
Fort Lauderdale may have gained a reputation as a beach city given its location on Florida's southeastern coast, but there's a lot more to see once you step off the sand. From historic museums and architecture to a must-visit art museum and meditative gardens and parks, Fort Lauderdale is much more than a swimsuit town. And the beach views aren't the only worthwhile waterfront scenes. Known as the "Venice of America," Fort Lauderdale's unique system of residential canals offers a whole new way to see the city.
See More
See Less
Explore Fort Lauderdale
Downtown
Victoria Park
Fort Lauderdale Beach
Downtown
Overview
While this district is a business hub, there are cultural offerings on nearly every block, including museums, galleries and theaters. After hours, downtown's hopping bar scene proves that this district knows how to party (this is Fort Lauderdale, after all).
Known For
Museums, Dining, Nightlife, Shopping
See More
See Less
Victoria Park
Overview
If kayaking and paddleboarding are high on your list of vacation activities, Victoria Park is the spot to visit. Wander the highly walkable streets for a peek at the circa-1930s architecture and be sure to check out the museums — including the Stonewall National Museum & Archives, dedicated to LGBTQ history, art and culture.
Known For
Water sports, Architecture, Museums
See More
See Less
Fort Lauderdale Beach
Overview
You're never far from the water in this neighborhood, a long stretch of sandy beaches — likely what you dream about when you dream about a Florida beach vacation. Unique to Fort Lauderdale Beach, however, are all the non-beachy attractions close at hand — including parks, really good restaurants and spots for listening to live music.
Known For
Parks, Waterfront Dining, Beaches, Ocean Views
See More
See Less
Nearby Hotels and Resorts
Stay in The Center of it All
Immerse yourself in your destination at these centrally located hotels.
Showing 1-9 of 147 Hotels in Fort Lauderdale
1-9 of 147 Hotels
Immerse Yourself in 72 Hours of Culture in Fort Lauderdale, Florida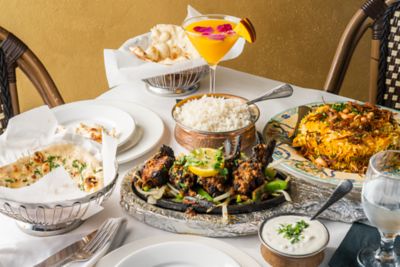 Eat, Drink and Take in the Water Views
Start off with a history lesson, get your bearings with a gondola tour and some home design inspiration then fuel up in the trendy Las Olas neighborhood. After all that, end the day high above the city with a cocktail in hand.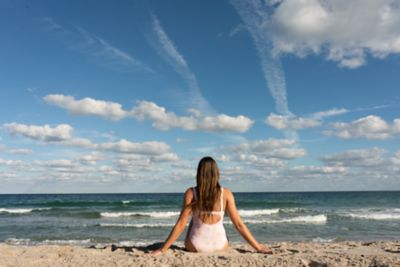 Take in the Sunrise, Brunch and Lots of Culture
Set an early alarm for some beach time and pack your walking shoes — the cultural hub of Fort Lauderdale is one long stroll along the river. There will be plenty of stops along the way for food, specifically brunch at a tequileria loved by locals and visitors alike.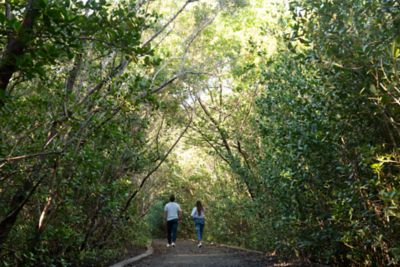 Chill Out in the Park
Spend some time in Floridian nature followed by a grand boat tour (and potentially dinner and a show). Sports enthusiasts love the options at Hugh Taylor Birch State Park, which include canoeing and paddleboarding.
Experience More, Spend Less
Showing 1-4 of 102 Offers in Fort Lauderdale
Multiple Locations
Summer Savings & Seasonal Packages
Create new memories this summer with our favorite packages of the season and save.
Details