With Rainbow Falls and black-sand beaches, this island is an explorer's dream.
The largest of the Hawaiian islands, fittingly nicknamed the Big Island, Hawaii has a wealth of luxuriant landscapes, from coastal jungles to mountain slopes. With some of the most beautiful beaches in the world along with world-class shopping and dining, it's no wonder that millions of people flock here every year. And with four active volcanoes, the Big Island is actually getting bigger, thanks to the lava flows that add landmass.
See More
See Less
Explore Island of Hawaii
Hilo
Kailua-Kona
Kohala Coast
Volcano Village
Nearby Hotels and Resorts
Stay in The Center of it All
Immerse yourself in your destination at these centrally located hotels.
Showing 1-5 of 5 Hotels in Island of Hawaii
1-5 of 5 Hotels
Unwind in Paradise: Three Days on the Island of Hawaii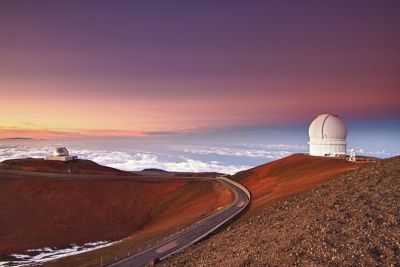 Kick Back in Kona for a Taste of Local Culture
Start your day with a look at the coffee farms that give Kona a reputation for top-notch beans, then kick back in a rented cabana for a beachy morning. In the afternoon, hike to the summit of Mauna Kea, or stay near sea level and get cozy with the marine life at Kanaloa Octopus Farm. Follow up an evening of fine dining with some live jazz at Gertrude's.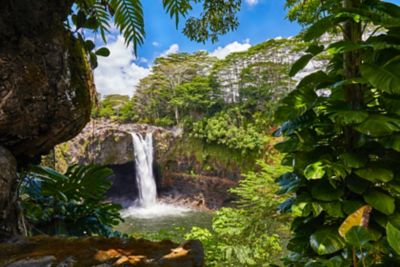 Head for Hilo
Hawaii isn't all about beaches, so today you'll explore some of the verdant mountain jungles outside of Hilo, with stops at the famous Rainbow Falls and Boiling Pots. After lunch, it's a visit to Hawaii Tropical Bioreserve & Garden to glimpse a few of the countless flora native to this island chain, or a trip to Imiloa Astronomy Center for a planetarium show and a primer on the Polynesian navigators who first settled Hawaii so long ago.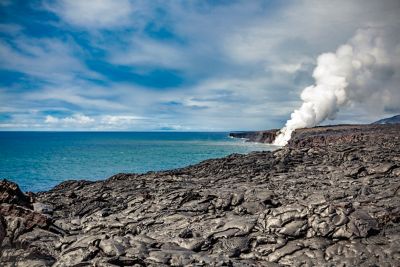 Cap Off a Weekend in Paradise With a Volcanic Visit
We wouldn't have Hawaii without its volcanoes, so a visit to Hawaii Volcanoes National Park is a must — but it's up to you whether to explore it on foot or via helicopter tour (or, hey, why not both?). Follow it up with a tasting at the southernmost winery in the United States, then head to Punaluu Black Sand Beach for snorkeling (or just snoozing off any lingering wine buzz on the shore).
Experience More, Spend Less
Showing 1-4 of 16 Offers in Island of Hawaii
Waikoloa Beach Marriott Resort & Spa
Experiences: Golf Package
Golf for 2 at Waikoloa Beach Resort Golf
Details