Small-town charm on the lake meets a buzzy bar scene.
Lake Geneva, Wisconsin, marries the calm vibe of a waterside town with a buzzy bar scene. There are plenty of opportunities to get out and enjoy the outdoors — Big Foot Beach State Park and Riviera Beach are great places to start — but the downtown neighborhood offers a respite with plenty of reasons to shop, eat and drink. And when you need a quick disconnect from the busy downtown area, there's always the Geneva Lake Shore Path, which weaves through the town's central neighborhood.
See More
See Less
Explore Lake Geneva
Downtown
Whitewater
Kenosha
Downtown
Overview
Located right on the shore of its eponymous body of water, Lake Geneva's downtown neighborhood is full of locally owned boutiques and casual dining spots. You'll also find a bar on every corner, all of which become especially rowdy when there's a Packers game on the schedule.
Known For
Shopping, Dining, Beaches
See More
See Less
Whitewater
Overview
This college town has easy access to protected lands for hiking and biking, including Kettle Moraine State Forest and Natureland Park. The downtown neighborhood is full of family-owned restaurants and small businesses, often filled with students.
Known For
College Campus, Parks, Bars, Restaurants
See More
See Less
Nearby Hotels and Resorts
Stay in The Center of it All
Immerse yourself in your destination at these centrally located hotels.
Showing 1-9 of 77 Hotels in Lake Geneva
1-9 of 77 Hotels
From Fish Fries to Bar-Hopping: Spend Three Days in Lake Geneva, Wisconsin
Enjoy Classic Midwestern Eats and Beach Time
Grab a hearty breakfast before heading downtown to shop and get a lay of the land (with a detour to the beautiful Geneva Lake Shore Path). Beach time, Bloody Marys and an iconic Wisconsin fish fry follow.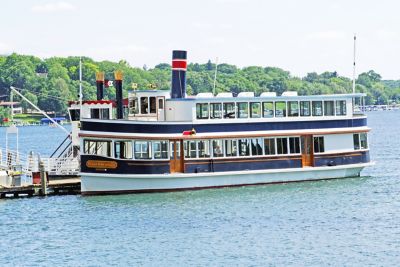 Take a Unique Boat Tour
After a classic diner breakfast, you'll step aboard a one-of-a-kind boat ride — consider it an architecture tour of sorts. From there, you'll visit a brewery in an old Gothic church and take a bike ride around town before settling in for a supper club dinner and a magic show.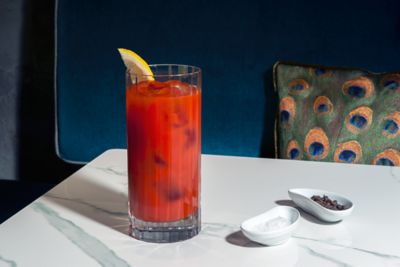 Go on an Outdoor Adventure and a Supper Club Cruise
This day is dedicated to all things (naturally) beautiful. After fueling up with a breakfast burrito, you'll head off to Big Foot Beach State Park to enjoy the hiking trails. End your trip with a supper-club-themed dinner cruise and bar-hopping the Wisconsin way.
Experience More, Spend Less
Showing 1-4 of 28 Offers in Lake Geneva
Courtyard Milwaukee Downtown
Start your weekend sunny side up.
Enjoy breakfast for the family for each night you stay at Courtyard Milwaukee Downtown.
Details