Get a taste of ribs, rhythm and blues in this city of neon lights and rock 'n' roll roots.
Memphis, Tennessee, is best known for its rocking music and finger-licking food. The "Birthplace of Rock 'n' Roll" first gained its lively reputation in the 1950s, when some of the biggest names in blues, soul and rock 'n' roll like B.B. King and Johnny Cash started recording albums at the famous Sun Studio (a spot visitors can tour today). It's also where Elvis Presley made his home in the mansion he called Graceland (now a museum open to the public). Beyond music, the city's famous Beale Street downtown is the go-to spot for nightclubs, shops and restaurants serving up world-renowned barbecue.
See More
See Less
Explore Memphis
Cooper-Young
Harbor Town
Downtown Memphis
Cooper-Young
Overview
The artsy neighborhood is filled with historic buildings turned into stores selling everything from rare vinyl to vintage fashion. Artisanal coffee shops and authentic barbecue joints line the main Cooper Street drag, along with entertainment venues hosting live music.
Known For
History, Dining, Culture, Art
See More
See Less
Harbor Town
Overview
As much as Memphis is known for its boisterous city life, it's also home to some quieter places — like Harbor Town. Often described as an oasis from the lively downtown district, the neighborhood has a green waterfront walkway and plenty of spots for paddling excursions.
Known For
Nature, History
See More
See Less
Downtown Memphis
Overview
Head to Downtown Memphis to drop yourself in the heart of this city's action. Stay well occupied and thoroughly entertained with live music, major landmarks, a baseball stadium, endless cafés, restaurants and bars lining the famed Beale Street.
Known For
Nightlife, Shopping, Entertainment, Dining
See More
See Less
Nearby Hotels and Resorts
Stay in The Center of it All
Immerse yourself in your destination at these centrally located hotels.
Showing 1-9 of 31 Hotels in Memphis
1-9 of 31 Hotels
Discover the Beat of Memphis, Tennessee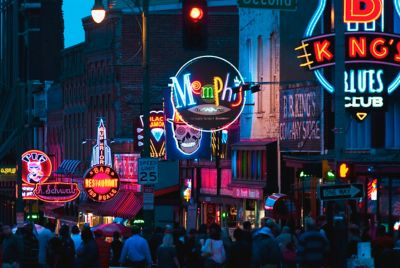 Experience Beale Street and Barbecue
Today is all about Beale Street and barbecue. Find out what makes Memphis' history so special with a full day of museums and some of the city's legendary music venues. Plus, fill up on classic Southern eats like gravy-soaked biscuits and burgers the size of your head. Finish your night with Memphis-style ribs and live music.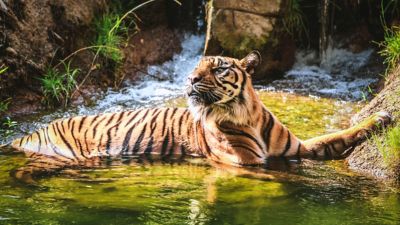 Explore Hip History
Get another history lesson (this time with modern flair) in the Cooper-Young neighborhood. Spend the day exploring unique shops in historic buildings, tasting the globe at one of the many restaurants and enjoying the late-night entertainment that makes this city sing.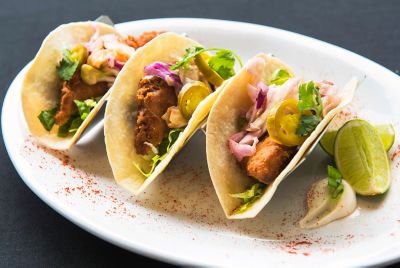 Pay Your Respects to the King
You can't visit Memphis and not see the home of the King. Yes, Graceland is on the itinerary, plus some downtime in nature. Explore the stunning 4,500-acre Shelby Farms Park to relax after your busy weekend. Then feast on oysters and crab legs and end the night under the neon lights of Beale Street.
Experience More, Spend Less
Showing 1-4 of 8 Offers in Memphis
Multiple Locations
Extend Your Winter Travel - Save on 5+ nights
Unwrap holiday savings on 5+ consecutive nights.
Details