Visit the "Mini Apple" for music, art and global cuisine.
Minneapolis, Minnesota — known for its Scandinavian roots — sits at a much more global table these days, thanks to its diverse population of West Africans, Hmong Americans and Mexicans, to name just a few of the nationalities (and cuisines) you'll find in this "Twin" City. It's also called the "Mini Apple" (you have to say it out loud to hear the pun), a nickname that refers to its sophisticated, skyscraper-spiked downtown and commitment to supporting the arts, including the Walker Art Center, one of the country's best contemporary art museums.
See More
See Less
Explore Minneapolis
Downtown
Uptown
Dinkytown
St. Paul
Bloomington
Nearby Hotels and Resorts
Stay in The Center of it All
Immerse yourself in your destination at these centrally located hotels.
Showing 1-9 of 71 Hotels in Minneapolis
1-9 of 71 Hotels
Discover Food, Art and Culture in Minneapolis, Minnesota's "Mini Apple"
Head Uptown
Grab breakfast at the quirkiest diner in the city before heading Uptown for window-shopping and a stroll around Lake of the Isles. Grab an artisanal pizza at Young Joni for dinner, then wind down with live jazz.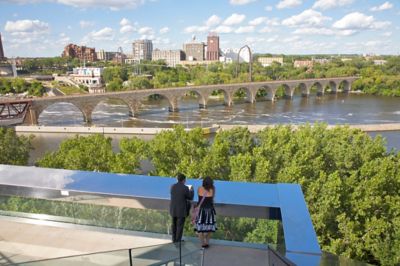 Enjoy a Purple Saturday
Take a tour of Prince's palace, Paisley Park, and learn everything you ever wanted to know about the self-proclaimed "Purple Yoda." Then visit the Mill City Museum to explore the city's history as a flour-making hub. Close out the evening with a concert at legendary music venue First Avenue.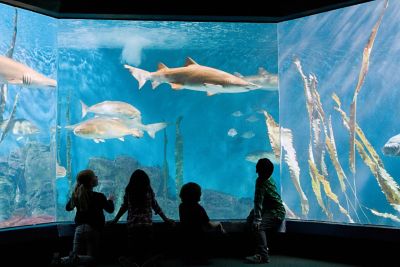 Browse the Galleries and Boutiques
Visit the Walker Art Center, Minneapolis' great contemporary art museum, and spend some time in the expansive sculpture garden. Then do some shopping at the Mall of America or the Midtown Global Market and finish your day with a stop at the American Swedish Institute or the Minneapolis Institute of Art.
Experience More, Spend Less
Showing 1-4 of 30 Offers in Minneapolis