Otherworldly desert terrain makes for an outdoor enthusiast's playground.
Sandwiched between two national parks, Moab, Utah, is the town you think of when you dream about outdoor recreation followed up with an unforgettable meal. Here you can hike, bike, climb and raft amid the breathtakingly surreal red-rock formations dotting the desert terrain. And after you've filled your lungs with fresh air, Moab will pile your plate with some authentic Southwestern cuisine.
See More
See Less
Explore Moab
Moab Springs Ranch
Spanish Valley
Downtown Moab
Moab Springs Ranch
Overview
Thanks to its natural springs, this region has drawn in Ute people, ranchers and Butch Cassidy. Bobby and Ethel Kennedy once honeymooned in the area's ranch house, which is now listed on the National Historic Register. You can stay here, too — or visit from downtown Moab (just a mile south) on your way to Arches National Park (4 miles north).
Known For
Park, Sightseeing , Biking, Hiking
See More
See Less
Spanish Valley
Overview
In the late 1970s, grapes were planted in the town of Spanish Valley, 8 miles south of Moab. Today, Spanish Valley Vineyards & Winery cultivates grapes and bottles wine, welcoming guests for tours and tastings. Hiking trails and picturesque red-rock arches are also a draw.
Known For
Vineyard, Hiking Trails , Winery
See More
See Less
Downtown Moab
Overview
Downtown Moab is the place you go to relax — whatever that means to you — after a day of outdoor recreation. Whether you're looking to drink and dine, indulge in a spa treatment or do a little shopping, this chill town center has you covered.
Known For
Restaurant, Shopping , Nightlife, Bars
See More
See Less
Nearby Hotels and Resorts
Stay in The Center of it All
Immerse yourself in your destination at these centrally located hotels.
Showing 1-3 of 3 Hotels in Moab
1-3 of 3 Hotels
Hike, Bike and Soak Up Moab, Utah's Desert Wonderland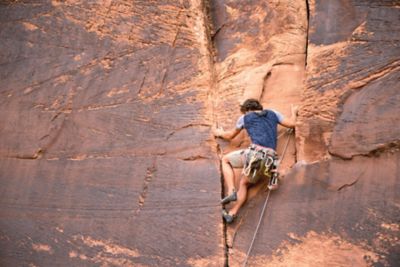 Hike the Slot
Hike the picturesque Mary Jane Slot Canyon, a 20-minute ride from Moab. Later, return to the city to explore the downtown area, including the Moab Food Truck Park, then visit the Moab Museum of Film & Western Heritage. For dinner, pull up to a plate of authentic Southwestern cuisine.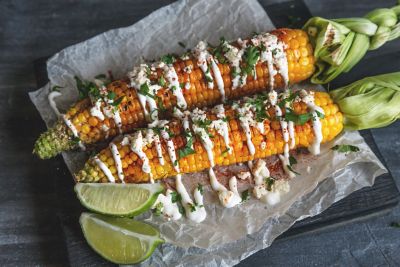 Take to Two Wheels
Get on your bike (or rent a pair of wheels) for an invigorating ride. Head to the top of the La Sal Mountains and cruise down on the famed Whole Enchilada Trail. Then stroll around the Moab Giants, a park dedicated to dinosaurs, before dinner at Moab Brewery.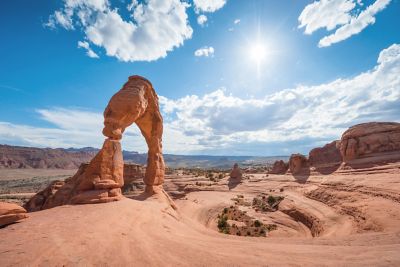 Explore the National Parks
Spend your last day at two national parks, Arches and Canyonlands. One easy, rewarding hike is the Delicate Arch Trail (but the visitors center, just inside the park, can point you to the trail that suits you best). Afterward, get back in the car and take the 22-mile scenic drive through the park before heading to nearby Canyonlands National Park for more shape-shifted red rocks and a stunning sunset. Then it's time for dinner at Sunset Grill.
Experience More, Spend Less
Showing 1-2 of 2 Offers in Moab
Element Moab
Fall Savings & Seasonal Packages
Create new memories this fall with our favorite packages of the season and save.
Details