The crown jewel of California's coast has a rich history and dramatic bluffs
If Monterey Bay were an ear, the city of Monterey, California, would dangle from its lobe — and it's a real jewel of a town. Once a humble whaling port and fishing village, there's a feeling of Old California along this stretch of coastline. And the area has a wide range of modern attractions to take in, from dramatic seaside bluffs to one of the world's best aquariums. Featured in many a John Steinbeck novel, and more recently in the HBO series "Big Little Lies," Monterey is a classic — storied, striking and authentic.
See More
See Less
Explore Monterey
New Monterey
Old Monterey
New Monterey
Overview
"New" is relative, as there's still plenty of history to be found in this coastal neighborhood, as well as attractions like Cannery Row and the Monterey Bay Aquarium.
Known For
Restaurants, Beaches, Aquarium, History
See More
See Less
Old Monterey
Overview
Once a humble whaling port and cannery town — immortalized by writer John Steinbeck's "Cannery Row" — Old Monterey is still home to the popular Old Fisherman's Wharf, where you can set sail on a whale-watching tour. It's also where you'll find California's first theater, as well as an array of impressive museums and (this is California, after all) wine bars and farm-to-table restaurants.
Known For
Beaches, History, Restaurants, Museums, Boats
See More
See Less
Nearby Hotels and Resorts
Stay in The Center of it All
Immerse yourself in your destination at these centrally located hotels.
Showing 1-9 of 18 Hotels in Monterey
1-9 of 18 Hotels
Explore Monterey, the Crown Jewel of California's Central Coast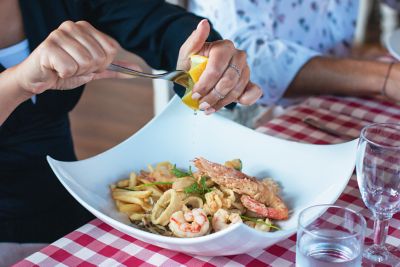 Explore the Surf (and Turf)
Use your first day in Monterey to appreciate its natural wonders. Soak up some fresh air, admire the coastline and enjoy an early morning whale-watching tour.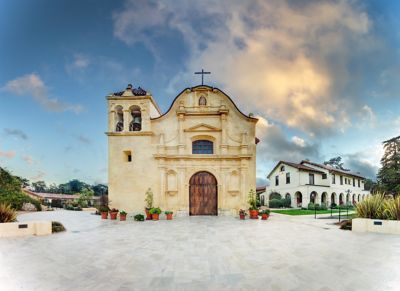 Stroll Through History
Step back in time with a day dedicated to iconic art and centuries-old Spanish architecture while exploring Old Monterey's historical landmarks.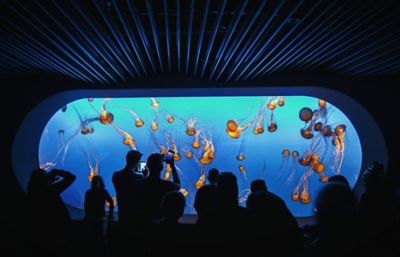 Go Under the Sea
Discover the underwater splendors of the Pacific Ocean (without getting wet) during your visit to the legendary Monterey Bay Aquarium. Later, savor a tasting of local wines and spend a relaxing afternoon at the beach.
Experience More, Spend Less
Showing 1-4 of 9 Offers in Monterey
Multiple Locations
Fall Savings & Seasonal Packages
Create new memories this fall with our favorite packages of the season and save.
Details