This historic Southern city has reinvented itself — but it can teach visitors a lot about America's past.
Few cities have played such a large part in shaping our country as much as Montgomery, Alabama. The city was both the first Confederate capital and where the Civil Rights Movement kicked off. It's where the Civil Rights March of 1965 ended, where Rosa Parks refused to give up her seat on the bus, where Martin Luther King Jr. became a household name and so much more. Come experience a Montgomery on the move — and take advantage of the emerging culinary scene while you're there.
See More
See Less
Explore Montgomery
Downtown
Garden District
Prattville
Downtown
Overview
There's always something happening in Downtown Montgomery and in recent years, a revitalized city center is the big draw, with new multi-use public spaces, dynamic restaurants and Civil Rights memorials, to name just some of the projects aimed at helping Montgomery innovate and inspire.
Known For
Dining, Civil Rights, History, Baseball
See More
See Less
Garden District
Overview
Full of incredible architecture (think Queen Anne, Classical Revival, Victorian and American Craftsman mansions), the Garden District of Montgomery is a lovely place to walk around. It's easy to see why this entire district was placed on the National Register of Historic Places in 1984.
Known For
History, Architecture, Restaurants, Governor's Mansion
See More
See Less
Nearby Hotels and Resorts
Stay in The Center of it All
Immerse yourself in your destination at these centrally located hotels.
Showing 1-9 of 12 Hotels in Montgomery
1-9 of 12 Hotels
Explore Montgomery, Alabama's Past and Present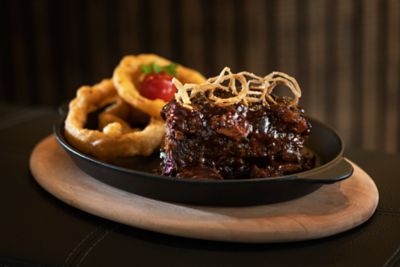 Explore Montgomery's Museums
Start your trip to Montgomery at two of the most profound museums in the South, then wind down with a bit of shopping and decadent dining.
Consider MLK's Lasting Legacy
Kick off your second day at the Café Louisa before getting to learning about Dr. Martin King Luther Jr.'s legacy with visits to his former church, home and a memorial inspired by his words.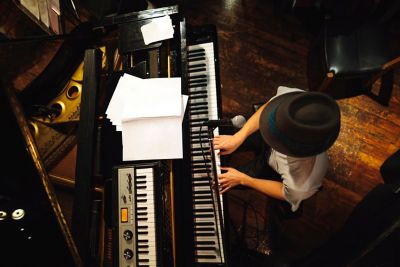 Choose Your Own Adventure
Round out your weekend with whatever activity most excites you, whether that's a niche literary museum digging into the lives of F. Scott and Zelda Fitzgerald or cheering on the home team at a baseball game.
Experience More, Spend Less
Showing 1-4 of 15 Offers in Montgomery
Renaissance Montgomery Hotel & Spa at the Conventi...
Stay for Breakfast Package
Enjoy the most important meal of the day, our treat at Renaissance Montgomery Hotel & Spa
Details