In this Central American city, sophisticated culture meets tropical wildlife.
Panama City, Panama, is known as Central America's cosmopolitan mecca, where modern high-rises mix with colonial architecture. From exploring the city's diverse mix of Spanish, African and Native American cuisines to wandering heritage sites, this metropolis offers an eclectic range of sophisticated destinations and cultural activities. And when you want to escape, the lush jungles and scenic beaches that surround Panama City are a welcome respite.
See More
See Less
Explore Panama City
Bella Vista
Casco Viejo
Punta Paitilla
Bella Vista
Overview
By day, explore the diverse range of restaurants and shops that line this central Panama City neighborhood. But once the sun sets, Bella Vista is transformed into a hub for nightlife, with dance clubs, swank bars and lounges around every corner.
Known For
Shopping, Dining, Casinos, Nightlife, Entertainment
See More
See Less
Casco Viejo
Overview
The storied and traditional streets of old Panama City are lined with colonial-era structures, baroque churches and charming local shops. While much of the city has undergone modern renovations, you can get a sense of the its multilayered history in Casco Viejo.
Known For
History , Museums, Restaurants , Architecture , Culture
See More
See Less
Punta Paitilla
Overview
Punta Paitilla captures the cosmopolitan side of Panama City, with contemporary architecture, luxury shopping and fine dining stretching toward the bay. From sweeping skyline views to refreshing cocktails, this neighborhood gives you a taste of the good life.
Known For
Parks, Shopping Malls, Restaurants , Bars
See More
See Less
Nearby Hotels and Resorts
Stay in The Center of it All
Immerse yourself in your destination at these centrally located hotels.
Showing 1-9 of 15 Hotels in Panama City
1-9 of 15 Hotels
Explore the Rich History and Culture of Panama City, Panama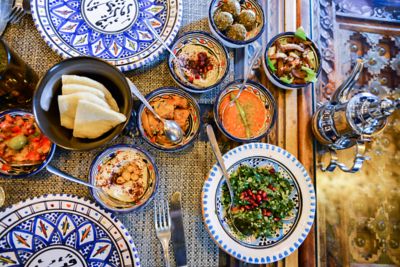 Visit a UNESCO World Heritage Site
Get acquainted with the city by touring a museum dedicated to Panama's unique influence on migration as well as a UNESCO World Heritage archaeological site. Experience the region's biodiversity close-up at the Tropical Research Institute and end your day with innovative dishes and seasonal cocktails.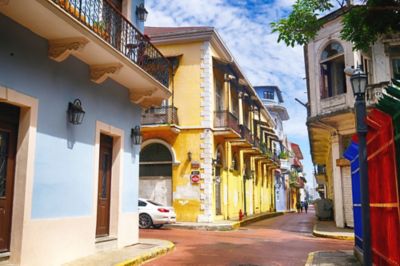 Explore Casco Viejo
Spend your second day immersed in the rich history of Panama City by way of Casco Viejo ("Old Quarter"). Browse the artisan boutiques and centuries-old cathedrals that line the streets of this hip neighborhood before a luxurious dinner at a tiny, critically acclaimed restaurant.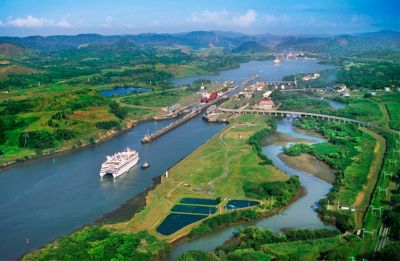 Take a Ride Through the Panama Canal
Complete your weekend with a quintessential ride along the Panama Canal. Guided tours will give you insight into both the design and history of the canal, while serving breakfast and lunch as you cruise. Finish the trip with a sumptuous seven-course tasting meal and craft cocktails.
Experience More, Spend Less
Showing 1-4 of 13 Offers in Panama City
Multiple Locations
Summer Savings & Seasonal Packages
Create new memories this summer with our favorite packages of the season and save.
Details