This mountain capital has big city appeal that extends far past its trailheads.
With unique shops, hip bars, locavore restaurants, historic sites and plenty of outdoor activities, Salt Lake City, Utah's appeal stretches far past its many trailheads. Head downtown and walk around Temple Square, one of the most visited attractions in Utah, or pay a visit to Sugar House, the epicenter of the "shop local" movement. More of an adventure junkie? The University-Foothill region has epic hikes, plus museums and botanical gardens.
See More
See Less
Explore Salt Lake City
University
The Sugar House District
Downtown
University
Overview
While known as the home of the University of Utah, the Natural History Museum of Utah and the Red Butte Garden, the University-Foothill neighborhood is also a go-to destination for outdoor junkies who want to explore the mountains.
Known For
Hiking, Culture, Gardens, Museums
See More
See Less
The Sugar House District
Overview
This walkable neighborhood is both one of the oldest and hippest areas in Salt Lake City. It's not only the epicenter of the "shop local" movement, with tons of unique boutiques and breweries, but it also boasts the 110-acre Sugar House Park.
Known For
Shopping, Breweries, Restaurants, Parks
See More
See Less
Downtown
Overview
Historic Temple Square, one of Utah's most visited attractions, is where visitors flock to to pay their respects at the Salt Lake Temple and Mormon Tabernacle. The broader downtown area is equally well known for its farm-to-table restaurants and entertainment venues.
Known For
Restaurants, Nightlife, Entertainment Venues
See More
See Less
Nearby Hotels and Resorts
Stay in The Center of it All
Immerse yourself in your destination at these centrally located hotels.
Showing 1-9 of 53 Hotels in Salt Lake City
1-9 of 53 Hotels
Discover Salt Lake City, Utah, in Just Three Days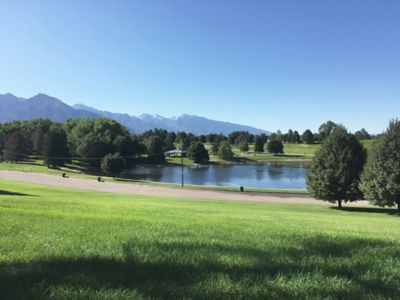 Get Your Shop On
Spend your first day exploring Sugar House, one of the city's oldest yet trendiest neighborhoods. Supporting the "shop local" movement, it's known for eclectic boutiques and well-respected breweries. Get some fresh, high-altitude air at the 110-acre park where you'll find gorgeous views, trails and lakes.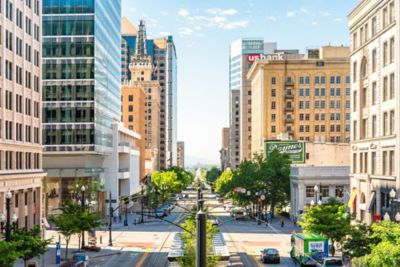 Eat Your Way Through SLC
Head downtown for farm-to-table food, historic sites and endless entertainment. Explore one of the most visited attractions in Utah, Temple Square, then hit up the popular farmers market at Pioneer Park and finish the night off at the symphony, ballet or opera.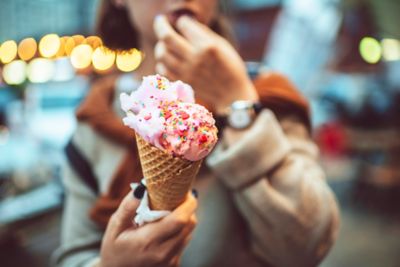 Treat Yourself to More Shopping or the Great Outdoors
For all the adventure junkies out there, this day's for you. Visit the University-Foothill area for some epic hikes or take in the sights at the stunning botanical gardens and Natural History Museum. Then, head over to Central City for shopping at Trolley Square and exotic bird-watching at Tracy Aviary.
Experience More, Spend Less
Showing 1-4 of 11 Offers in Salt Lake City
Multiple Locations
Utah National Parks Package
Receive a $25 gas gift card to explore Utah's national parks near our hotel.
Details