Lakeside adventure, mountain hikes and urban pleasures converge.
In winter, South Lake Tahoe, California, lures visitors with frosted mountain peaks and easy access to resorts. Come summer, the famous ski town shows off its warm-weather charms. Boaters and beachgoers flock to royal-blue Lake Tahoe's shores. Hikers and mountain bikers follow trails to chiseled granite peaks and alpine lakes. Meanwhile, the city buzzes with breweries, restaurants and live music, so you can savor urban pleasures or play in mountain scenery — or both.
See More
See Less
Explore South Lake Tahoe
The "Y"
Heavenly
Stateline
The "Y"
Overview
Locals and visitors mix it up at the "Y" junction of highways 89 and 50, the starting point for outdoor and urban adventures. Hike or bike north of the Y, then take your pick from breweries and casual eateries scattered around the neighborhood.
Known For
Restaurants, Breweries, Shopping
See More
See Less
Heavenly
Overview
Nevada's resorts and casinos bump up against South Lake Tahoe's lakeshore and forests, creating a city-mountain mashup. In a single day, you can hike in alpine wilderness, go for a sunset lake cruise, dine at a trendy bistro and dance the night away.
Known For
Restaurants, Nightlife, Boat Tours, Shopping
See More
See Less
Stateline
Overview
While the Lake Tahoe area has more than its fair share of natural beauty, the Stateline neighborhood is one of the most popular places in town, offering up a classic pocket of downtown energy. Named for the last strip of Nevada land before you step into California, this strip is where you'll find the city's best nightlife, casinos, clubs and restaurants.
Known For
Dining, Nightlife, Beaches, Casinos
See More
See Less
Nearby Hotels and Resorts
Stay in The Center of it All
Immerse yourself in your destination at these centrally located hotels.
Showing 1-9 of 14 Hotels in South Lake Tahoe
1-9 of 14 Hotels
Explore South Lake Tahoe, California, in Three Dreamy Days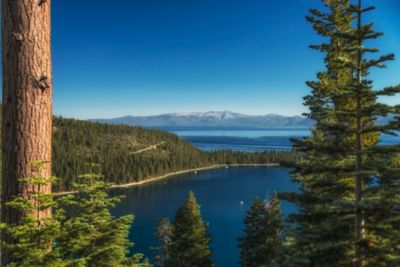 Explore the Shoreline
Get your bearings — and a 360-degree view of Lake Tahoe — by riding the Heavenly Mountain gondola uphill to an elevation of 9,123 feet. Hike vista-filled trails near Emerald Bay and visit the Tallac Historic Site's spectacular lakefront mansions.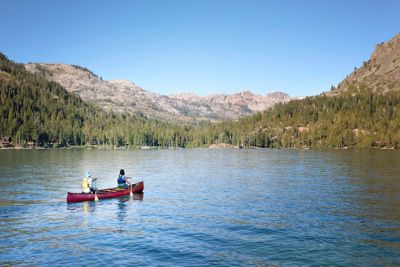 Try an Outdoor Adventure
Lake Tahoe could fill a record book with its statistics. It has 72 miles of shoreline and water that is 99.9% pure. It's America's second-deepest lake (after Crater Lake). In summer, splash in the alpine waters, and come winter, enjoy views from atop one of nine high-speed ski lifts.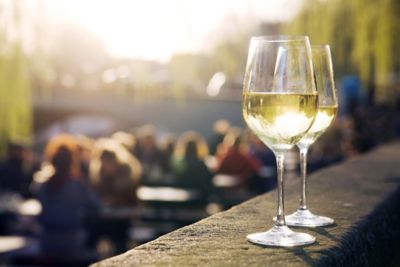 Adventure Around Town
Pedal a bike on a paved, forested trail in the morning. Spend the afternoon debating which local brewery is best or sipping Chardonnay at a lakefront wine bar. When evening arrives, score a table at one of South Lake's top-notch eateries.
Experience More, Spend Less
Showing 1-4 of 13 Offers in South Lake Tahoe
Multiple Locations
Stay Longer, Save More
It's time to take a well-deserved getaway! Save up to 20% at select Marriott Vacation Club®, Sheraton® Vacation Club or Westin® Vacation Club resorts worldwide.
Details