This gorgeous gateway is packed with outdoor adventure, southwestern Utah style.
St. George, Utah, is an outdoor lover's playground. With easy access to vast desert landscapes, including Zion National Park — one of America's most beautiful protected places — the city is a gateway to adventure. But it also has attractions all its own. There's a booming art scene, focused on the work of regional artists, both past and present. There are stunning Mormon temples. And although art and religion reign supreme, the St. George food scene is gaining traction, too.
See More
See Less
Explore St. George
Downtown
Pioneer Park
Snow Canyon State Park
Downtown
Overview
Downtown St. George is a booming art hub surrounded by majestic desert views. The city is home to 16 museums and galleries, focusing on regional art. And there's almost an equal number of Mormon temples, one of which has a stunning castle-like façade.
Known For
Culture, Civic Sculptures, History
See More
See Less
Pioneer Park
Overview
Pioneer Park is a popular destination for hiking and climbing excursions. Squeeze through the "Crack," a 40-yard-long narrow split in a massive rock formation, and enjoy panoramic city views from atop Dixie Rock.
Known For
Hiking, Nature, Climbing
See More
See Less
Snow Canyon State Park
Overview
Snow Canyon State Park shares the same geology as its more celebrated neighbor, Zion National Park. Hiking, rock climbing and wildlife viewing are all options here. And if golf is more your speed, the Ledges of St. George Golf Club is nearby, too.
Known For
Hiking, Recreational Activities
See More
See Less
Nearby Hotels and Resorts
Stay in The Center of it All
Immerse yourself in your destination at these centrally located hotels.
Showing 1-9 of 9 Hotels in St. George
1-9 of 9 Hotels
Discover St. George, Utah: Your Gateway to a Vast Desert Playground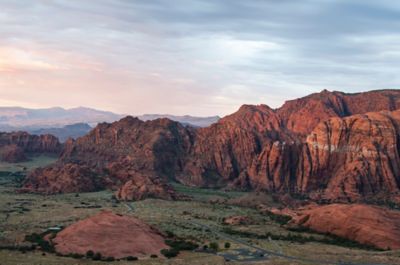 Explore the Arts and a Park
Head to the eclectic Kayenta Art Village to appreciate local artists' work. Then visit Snow Canyon State Park for a hike amid red-rock canyons and sandstone mesas. To end the day, order up comfort food at the Black Bear Diner.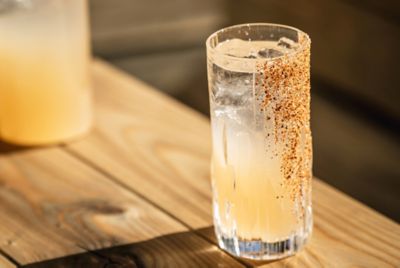 Stay in Town
Experience the charm of downtown St. George. Grab breakfast at hip FeelLove Coffee before exploring St. George Utah Temple and the Brigham Young Winter Home. Then eat lunch at Riggatti's Pizza on Main Street and visit the St. George Dinosaur Discovery Site at Johnson Farm. End your evening by sharing small plates at Wood Ash Rye, and order your own signature cocktail — they go down easily after a busy day.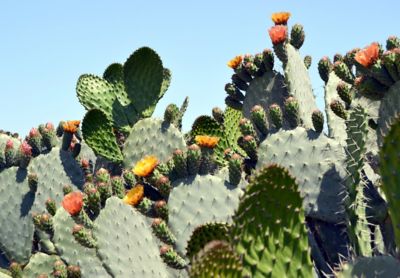 Stay in Town
Start with breakfast at Bear Paw Café. Be sure to order a to-go lunch before heading off for a day outdoors, including a hike in Pioneer Park. Cap off your evening — and the weekend — with dinner at the famed Painted Pony.
Experience More, Spend Less
Showing 1-3 of 3 Offers in St. George
Multiple Locations
Fall Savings & Seasonal Packages
Create new memories this fall with our favorite packages of the season and save.
Details