Big-city energy meets a chill Gulf Coast vibe in this city known for its Cuban food and cigars.
It's the best of both worlds: Travelers to Tampa, Florida, can take advantage of museums, fine dining and shopping while staying close to the gorgeous Gulf Coast shoreline. Mix in a century of Cuban culture and it's easy to see why Cigar City is one of Florida's most satisfying travel destinations. Also on the menu: waterfront bistros and bars (serving local craft brews), the Latin Quarter's buzzy nightlife and, for families with kids in tow, multiple amusement parks.
See More
See Less
Explore Tampa
Downtown Tampa
North Tampa
Westshore
Ybor City
Nearby Hotels and Resorts
Stay in The Center of it All
Immerse yourself in your destination at these centrally located hotels.
Showing 1-9 of 91 Hotels in Tampa
1-9 of 91 Hotels
Tour Tampa, Florida, in Three Days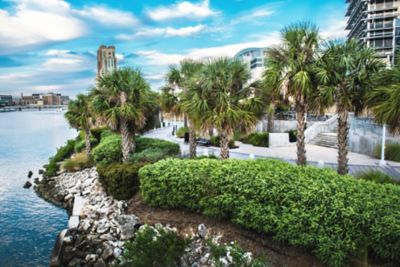 Take in Downtown's Museums
Spend the day touring buzzy downtown, visiting museums, dining and shopping. Then begin your stroll along the city's famous 2.6-mile walk, which traces the shores of the Hillsborough River.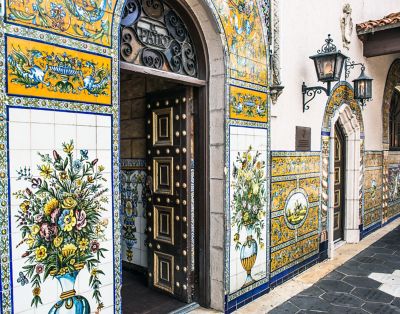 Explore the Ybor City Neighborhood
It's all about history and nightlife in the Ybor City neighborhood today. Start your morning with a Cuban pastry followed by an afternoon spent in the storied cigar bars, taking time out for a Cuban sandwich and the really good coffee you'll find there. Then cap it off with dancing at one of Tampa's hottest nightclubs.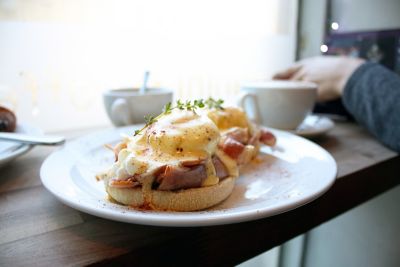 Fuel Up and Head to the Amusement Parks
Adventure and adrenaline is the name of the game today. Make your way to one of the area's many amusement parks, for wildlife, waterslides and more.
Experience More, Spend Less
Showing 1-4 of 81 Offers in Tampa
Epicurean Hotel, Autograph Collection
Romance at the Epicurean
Why limit romance to just your Honeymoon?
Details