This beachy sanctuary on the Georgia coast is loaded with history.
The laid-back barrier island of Tybee, Georgia, located 18 miles east of Savannah, offers a chill atmosphere but with plenty of activities. Quaint cottages dot the town surrounding the one-street central business district that terminates just down the block from the famed Tybee Beach Pier. Visitors can spend their day relaxing on the 5 miles of pristine beaches or rent bikes for a day of exploring. Cap it all off with unobstructed views of the water from the top of Tybee Lighthouse, which dates back to 1773.
See More
See Less
Explore Tybee Island
Back River
North Beach
South End
Back River
Overview
Facing west, this quiet residential neighborhood overlooks the coastal marshes and the Back River. Many of the prettiest historic homes line Chatham Avenue, a popular coastal route with walkers and cyclists. For the best sunset viewing, head to the Back River Fishing Pier or Alley 1.
Known For
Restaurants, Fishing, Cycling, Walking
See More
See Less
North Beach
Overview
An important military installation during the Spanish American War, Fort Screven and its six giant batteries anchor the eponymous historic district, which covers a large swath of the north end of Tybee. There you'll find the marine center, Tybee Lighthouse — Georgia's oldest and tallest lighthouse, which dates back to the 1770s — and popular North Beach, accessed via boardwalks from the public parking lot.
Known For
Beaches, History, Restaurants
See More
See Less
South End
Overview
The busy, commercial South End is home to Tybee's one-street downtown, its iconic fishing pier and pavilion and the island's grocery store. It's also home to the best shelling, and it's a great spot to see flocks of shorebirds and experience the island's dramatic low tides.
Known For
Nightlife , Restaurants, Souvenir Shops, History
See More
See Less
Nearby Hotels and Resorts
Stay in The Center of it All
Immerse yourself in your destination at these centrally located hotels.
Showing 1-9 of 41 Hotels in Tybee Island
1-9 of 41 Hotels
Spend 72 Hours on Georgia's Historic Tybee Island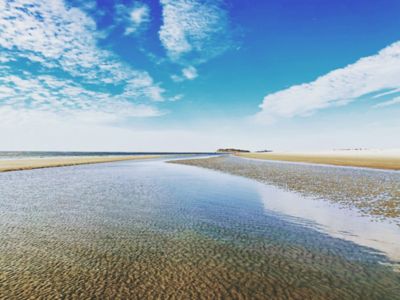 Hit the Beach by Bike
Rent beach cruisers to take a spin around the island to get your bearings and enjoy the salt wind in your face. Then hit the beach before climbing to the top of a historic lighthouse. End your day by trying your luck at Tybee's weekly bingo night and enjoy the sparkling night sky.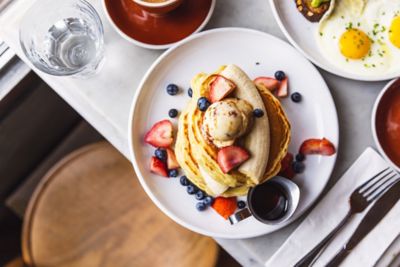 Experience South Beach
On the busy, more commercial south end of the island, check out the fishing pier and shop for festive trinkets on Tybrisa Street. Then take in the sunset on the Back River as you enjoy the fresh seafood this area is known for.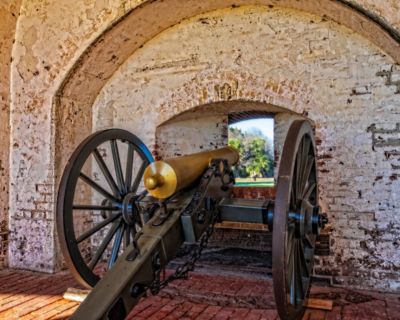 Get Out on the Water
Explore a Civil War-era fort, feed baby alligators and cruise Tybee's pretty coastal waterways in search of dolphins on your last day at the beach. End your day at a rooftop restaurant where refreshing drinks pair well with a classic low country boil dinner.
Experience More, Spend Less
Showing 1-4 of 23 Offers in Tybee Island
The Westin Savannah Harbor Golf Resort & Spa
Unlimited Golf Package
Tee off on this newly-renovated championship course through tidal waterways near downtown Savannah.
Details