Find thriving nightlife and diverse cultural attractions in Canada's greenest city.
With its lushly forested parks and craggy coastline, it's easy to see why Vancouver is called Canada's greenest city. Blessed with both beaches and mountains, it offers outdoor activities that range from surfing to skiing. Add on a slew of cultural attractions and thriving culinary and nightlife scenes and it's no wonder Vancouver is popping up on every traveler's bucket list.
See More
See Less
Explore Vancouver
Davie Village
Downtown
Gastown
Kitsilano
Nearby Hotels and Resorts
Stay in The Center of it All
Immerse yourself in your destination at these centrally located hotels.
Showing 1-9 of 21 Hotels in Vancouver
1-9 of 21 Hotels
Discover a City-Meets-Nature Weekend Adventure in Vancouver, British Columbia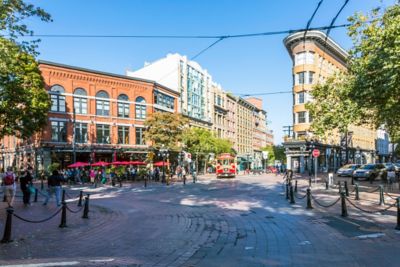 Spend the Morning Walking Around Davie Village
Spend the morning strolling through beautiful Davie Village to check out some of the locally owned shops and restaurants, plus the art on display at the Vancouver Art Gallery. After a noodle lunch, head to VanDusen Botanical Garden to see the season's finest flora. At night, follow up a steak dinner with seasonally inspired cocktails at Bayside Lounge.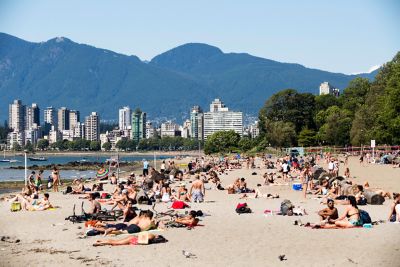 Hit the Beach in Kitsilano
Head to Kitsilano for a day of luxury on the beach, followed by boutique-hopping on West Fourth Avenue and food-stall exploring in the Granville Island complex. Explore the H.R. MacMillan Space Centre until you're ready for another round of eats — dinner at stylish AnnaLena.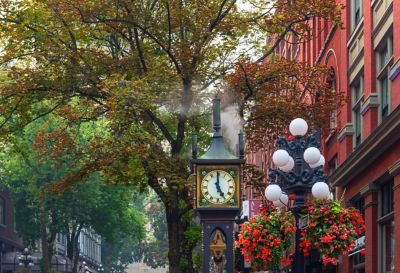 Embed Yourself in Vancouver's Oldest Community
Get in touch with Vancouver's past with a day in historic Gastown. Follow up another round of shopping with some scenic trails and a visit to the Vancouver Aquarium. Then skip lunch in favor of an adventure with Gastown Food Tours. After a visit to Lighthouse Cove and a bistro dinner, cap off your trip with another tour — a ghostly one of Vancouver's spookiest spots.
Experience More, Spend Less
Showing 1-4 of 34 Offers in Vancouver
Sheraton Vancouver Guildford Hotel
Save More, Stay and Dine
Enjoy a delicious meal with a side of savings at Sheraton Vancouver Guildford Hotel when you order meals from MIXT Lobby Lounge.
Details