Wake up to an ocean view in this beloved mid-Atlantic beach town.
Virginia Beach is the place to go for a coastal getaway if you're looking for a variety of paces. Need a beach day? You got it — wake up to an ocean view every day, thanks to the many beachside hotels. Want to spend an afternoon strolling the boardwalk? You can make that happen here. Looking for a superb meal paired with an award-winning craft-beer selection? Virginia Beach is the spot. Indulge in a seaside getaway that will leave you recharged in the way only a weekend of sun (with a side of spa treatments) can.
See More
See Less
Explore Virginia Beach
ViBe Creative District
North End
Oceanfront
ViBe Creative District
Overview
The ViBe Creative District is bright, colorful and the center for all things art and culture. From its galleries featuring walls of work from local artists to its coffee shops slinging sweet treats and restaurants cooking up regional farm-to-table delights, it's a spot where you can really feel like a native for a few days.
Known For
Art, Shopping, Dining
See More
See Less
North End
Overview
Head to the North End to find a bit of tranquility both on the beaches and in the nearby parks, with miles and miles of hiking, biking and coastal trails. Visit the 2,888-acre First Landing State Park, which was the first planned state park in Virginia and the site where English settlers landed before arriving in Jamestown.
Known For
Nature, Beaches, Parks, Dining
See More
See Less
Oceanfront
Overview
You can have a classic beach day on the expansive shores of the Oceanfront neighborhood, but you can also opt for a more lively scene on the 3-mile, family-friendly boardwalk (pay a visit to one of the sno-cone vendors when the day really heats up) or Atlantic Avenue, a hot spot for shopping and dining.
Known For
Beaches, Live Music, Dining
See More
See Less
Nearby Hotels and Resorts
Stay in The Center of it All
Immerse yourself in your destination at these centrally located hotels.
Showing 1-9 of 44 Hotels in Virginia Beach
1-9 of 44 Hotels
Kick Back for Three Days in Virginia Beach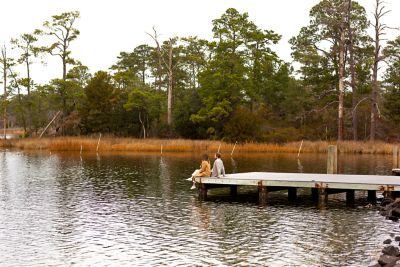 Get Outdoors
Get lost in the great outdoors by visiting a few of Virginia Beach's parks, each offering hiking trails, nature walks and plenty of animal sightings. End the day with an open-air dinner and a few games of shuffleboard.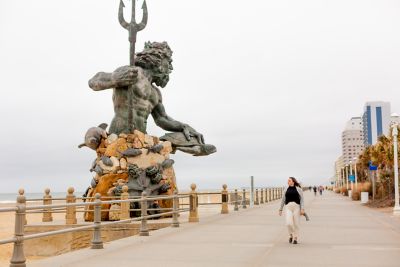 Relax at the Beach
Explore the coastline: Bring a blanket and chairs to just sit on the sand and watch the day go by or take a long walk and see just how many spectacular shells you can find along the shore. From there, hit the shops on Virginia Beach's famed boardwalk before finding a spot to settle in for dinner.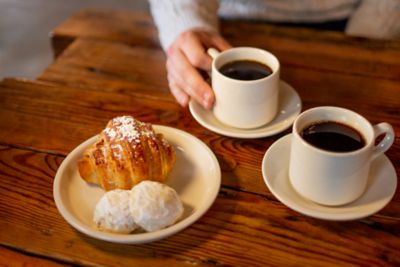 Explore the Most Creative Places
Take in all the creativity the area has to offer and spend the day exploring, eating and shopping around the ViBe Creative District. Toast to your weekend getaway at a restaurant with a menu focused on locally sourced ingredients.
Experience More, Spend Less
Showing 1-4 of 16 Offers in Virginia Beach