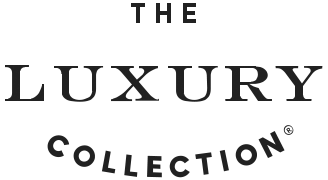 Welcome to Parklane, a Luxury Collection Resort & Spa, Limassol
Book your escape to our 5-star seafront hotel
Our 5-star seafront hotel is guarded by palm trees and snuggled by the Mediterranean Sea, Parklane, a Luxury Collection Resort & Spa, Limassol, captures the essence of the Cypriot distinctive hospitality and the cosmopolitan aura of the island. An unparalleled combination leading to a transformative journey in which children are inspired by local myths, parents are enticed by fine local aromas and culinary arts, and friends or single travelers are mesmerized by the island's alluring lifestyle. Discover a collection of 222 rooms, 34 suites & 18 villas designed by Harrods Interiors and decorated with art pieces by Atelier 27 Paris, be transformed at the award-winning Kalloni Spa, relax in the enticing breeze of a secluded Blue Flag beach, or unwind in one of the three dazzling swimming pools. Live an exquisite gastronomic and lifestyle journey, with six restaurants and bars, highlighted by the renowned NAMMOS and LPM Limassol.
Opulent Private Escapes
Stay Immaculate in Luxury Villas
Dotted throughout the resort, amongst the natural beauty of tropical gardens, the Park Villas celebrate a relaxed yet refined island casual villa living. An inspired scene for effortless socialising, featuring dazzling private pools, spacious outdoor areas, contemporary furnishings, luxury amenities and unique atmosphere, all combine to encapsulate the cultural and cosmopolitan legacy of Cyprus.
Learn More
Luxury Haven for Our Little Guests
Park Kidz
Park Kidz is one of Europe's biggest kids' clubs with approximately 3000 m² of adventurous and enjoyable facilities. Open daily all year round, it has been styled to offer an adventurous and enjoyable place for children up to 12-years-old.
Learn More
Revitalizing the Senses
Kalloni Spa
The awarded Kalloni Spa area spans over 3,000m2 and comprises fourteen treatment rooms and three suites, including two with Russian Banya and the signature Kalloni SPA Suite. The unique Thalassotherapy Centre has five thalassotherapy pools, promising a transformative experience. The Hairdressing Salon at Kalloni Spa offers a luxurious experience with trained professionals by the creative team of Panagiotis Assiotis.
Learn More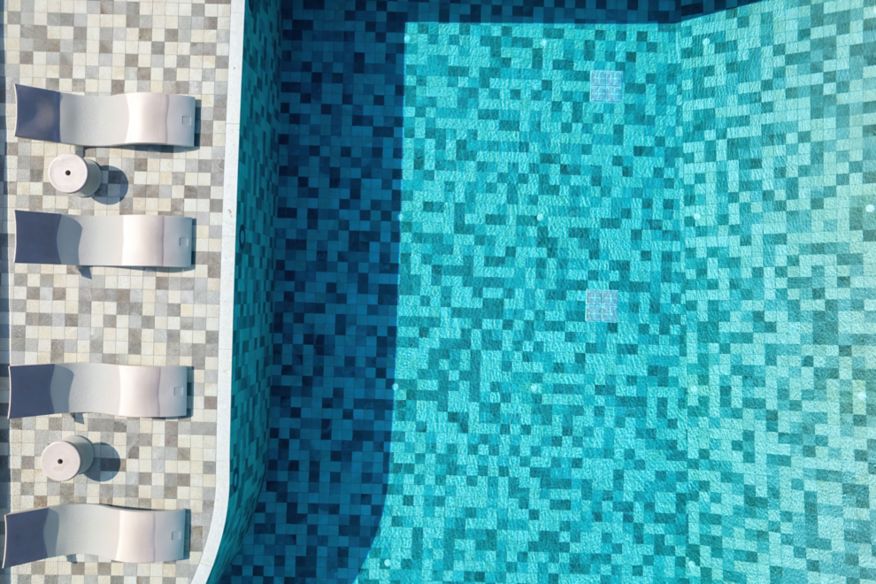 Dazzling Pools
Against the background of the Mediterranean Sea, the four swimming pools, seawater, an adult, an indoor, and a slide one, provide unique moments for opulent relaxation. Enjoy intimacy at the adults' lifestyle pool and enjoy the silence.
ParkFit
The state-of-the-art ParkFit health club offers custom-led services, the latest Technogym® equipment, invigorating fitness classes, and an indoor pool perfect for swimming laps.
Multipurpose Courts
Experience an array of recreational activities, perfect for those with an active lifestyle. Engage in friendly matches on two artificial clay tennis courts, explore the versatile multi-use sports area, and embrace the excitement of a mini football pitch with FIFA-spec grass.
Signature Spaces
Whether you want to captivate friends and family with an intimate wedding, celebrate your anniversary or birthday on a secluded beach, or by a majestic lawn next to the Mediterranean Sea, expect nothing short of perfection from our dedicated team. Be it an exclusive product launch, an international conference, a team business meeting, or a grand gala let us do the planning and rest your mind. Be transformed and energized by the stunning scenery, versatile spaces, and extraordinary service.
Explore
Destination Discoveries
Ideally positioned along the 24km southern coastal strip of Cyprus, between Larnaca and Pafos, Parklane, a Luxury Collection Resort & Spa, Limassol has been reimagined to offer a beachside, lifestyle destination. Enjoy a stroll through Lefkara, Cyprus' most picturesque village where the art of embroidery still evolves, create your personal fragrance where the oldest perfume factory of the world is re-invented, take an adventure in the Troodos Mountains, or a visit to the birthplace of Aphrodite, the Greek goddess of love. Return to a modern sanctuary where the old meets the new and body, mind and soul are transformed by local experiences, world-class culinary and wellness services for families, couples, solo travelers, or a group of friends.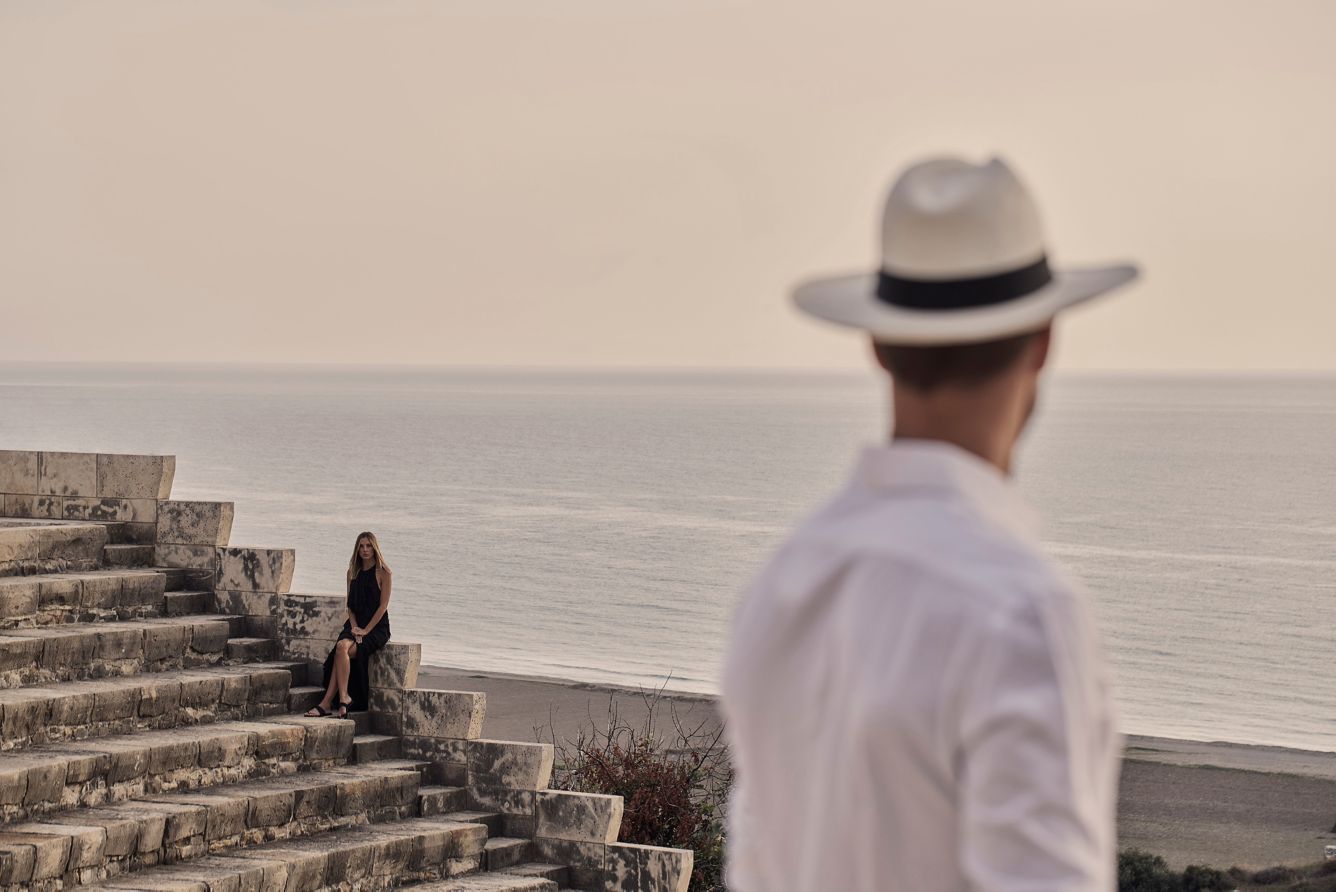 Gift Vouchers
Discover the ultimate gift with our selection of gift vouchers. Treat your loved ones to a world of unparalleled luxury and discover the ultimate resort experience. Available to purchase online, our gift vouchers are the perfect way to indulge in the finest amenities and personalized services.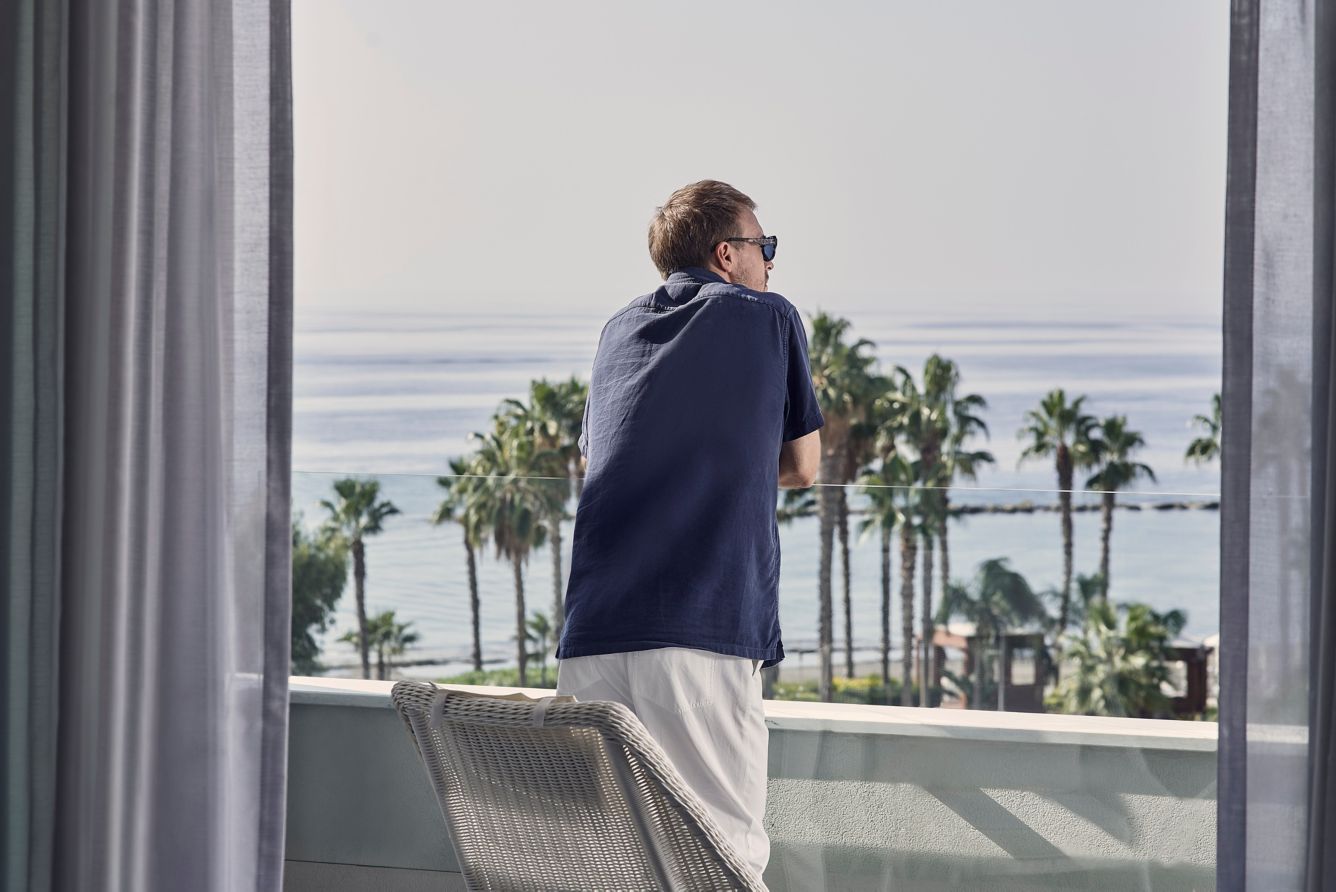 Shopping Experience
Elevate your passion for fashion at Parklane Resort & Spa. The Retail Village at Nammos Limassol is a premier destination for fashion lovers. Immerse yourself in the allure of high-end monobrand boutiques, where elegance meets luxury in a world-class shopping ambiance. Treat yourself to a unique retail experience at our exclusive Fashion Gallery, conveniently situated just off the main Lobby. Discover four exquisite boutiques - First, Splash, Cara, and Mare e Sabbia - offering a curated selection of designer brands and exclusive products.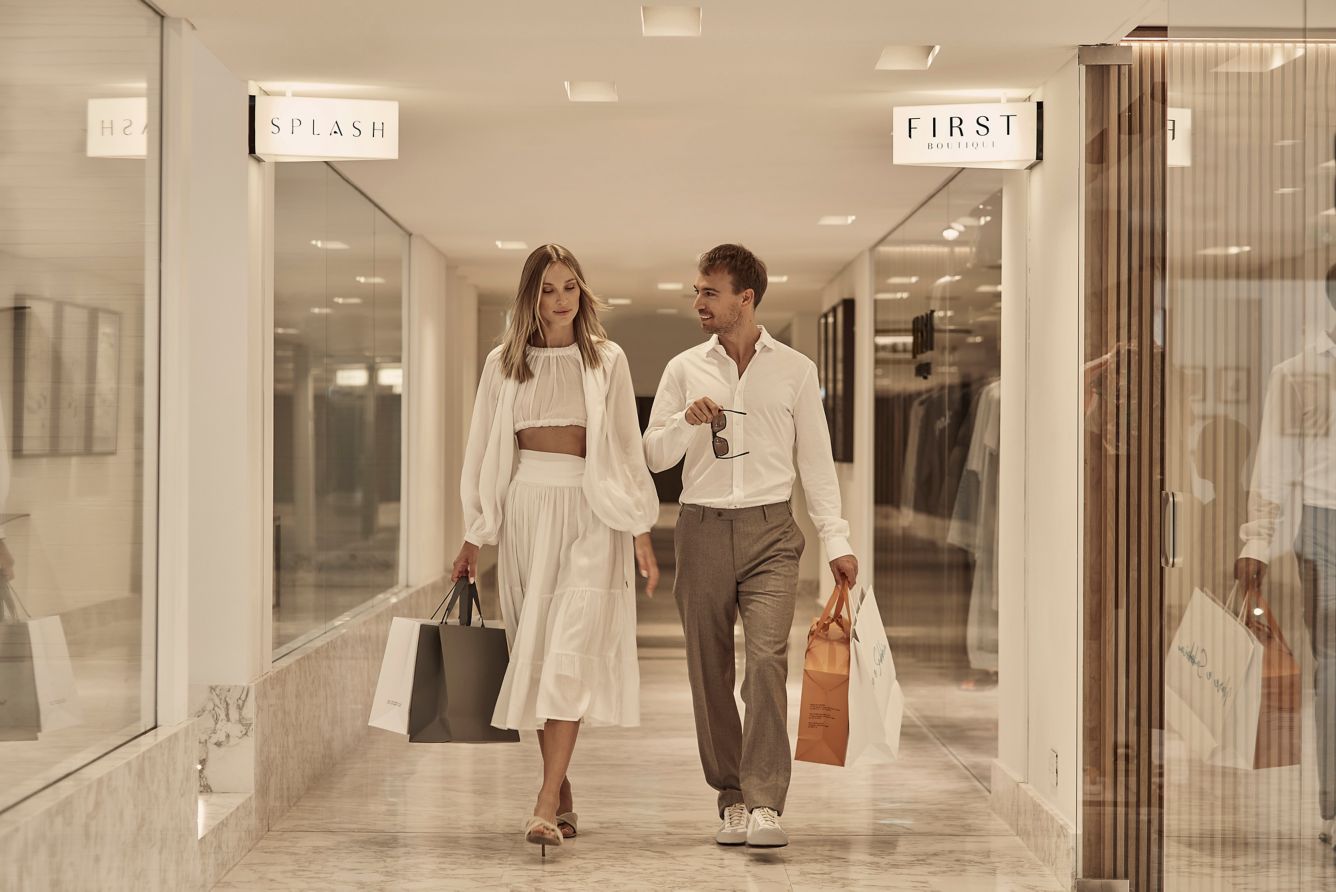 OUR LOCATION
GETTING HERE
Parklane, a Luxury Collection Resort & Spa, Limassol
11 Giannou Kranidioti Street, Limassol, Cyprus, 4534
Tel: +357 258-62000
Reservations:
Tel: +357 25 86 2410
Exceptional Experience
Luxury Collection Concierge
The Luxury Collection Concierge is the key to unlocking the world's most treasured destinations. Our Concierges are the 'gold thread' of consistency within The Luxury Collection that brings our unique locally authentic hotels to life. Our concierges are also holders of Les Clefs d'Or. Contact our team: info@parklanecyprus.com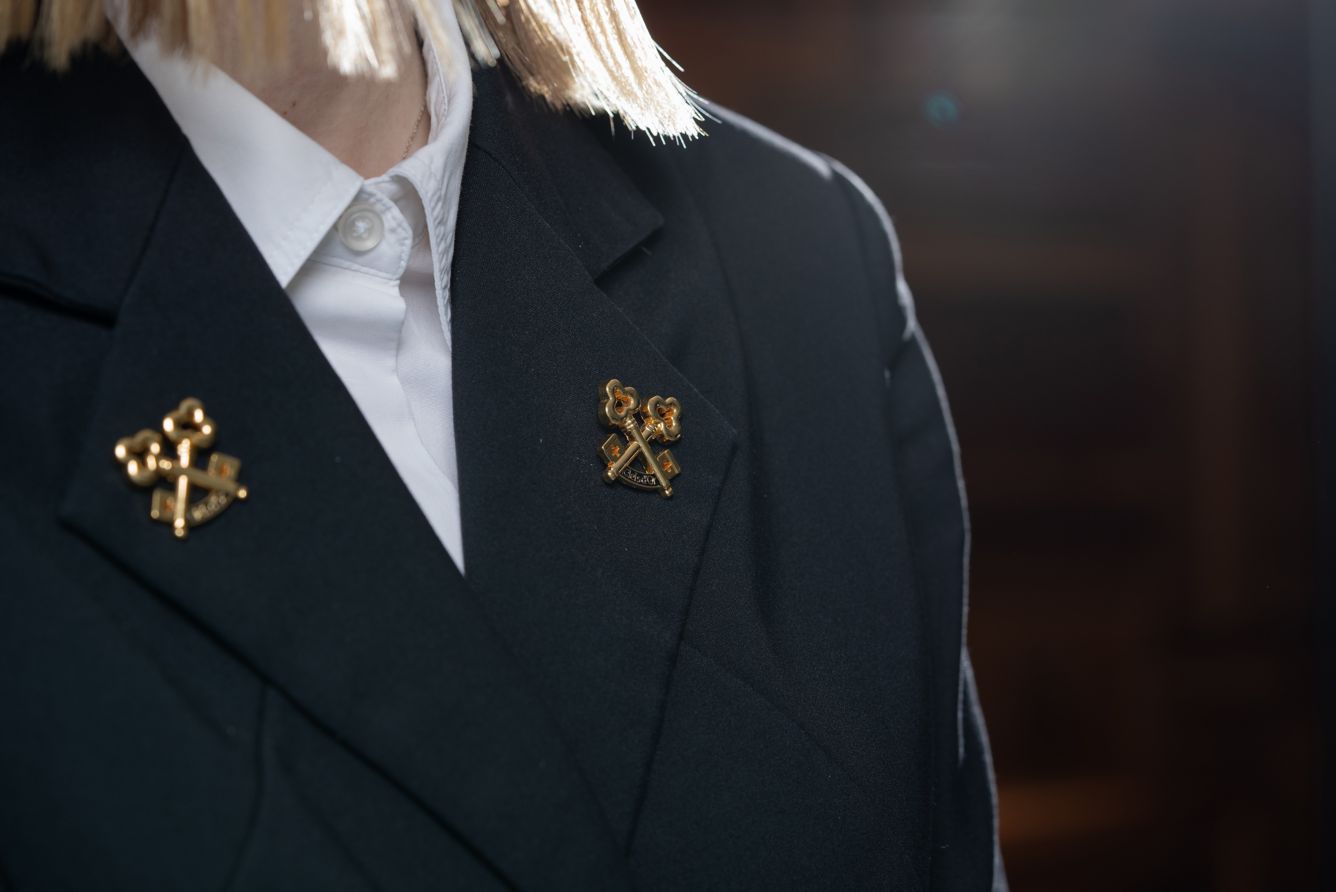 Porter Service
Our professional and attentive porters will be at your service, ensuring that the transition from arrival to relaxation is seamless. With their warm welcome, they will assist you with your luggage, providing you with a stress-free check-in experience.
Business Center
Our Business Center allows guests to work in an efficient environment. Guests may use the provided computers or connect to the hotel's High-Speed Internet Network via their own laptops.
Corporate Social Responsibility
Increasingly, global enterprises are recognizing the importance and advantages of embodying social responsibility. At Parklane, a Luxury Collection Resort & Spa, we are dedicated to making a significant impact through corporate social responsibility while upholding Marriott's legacy of Integrity. Aligned with Marriott's Serve 360: Doing Good in Every Direction sustainability and social impact initiative, we shoulder our global duty to effect positive change. Our unwavering commitment to ethical and sustainable business practices extends benefits not only to our team members but also to the local community, fostering long-term prosperity. Our Corporate Social Responsibility program is grounded in three sustainability pillars: Environment, Community, and People.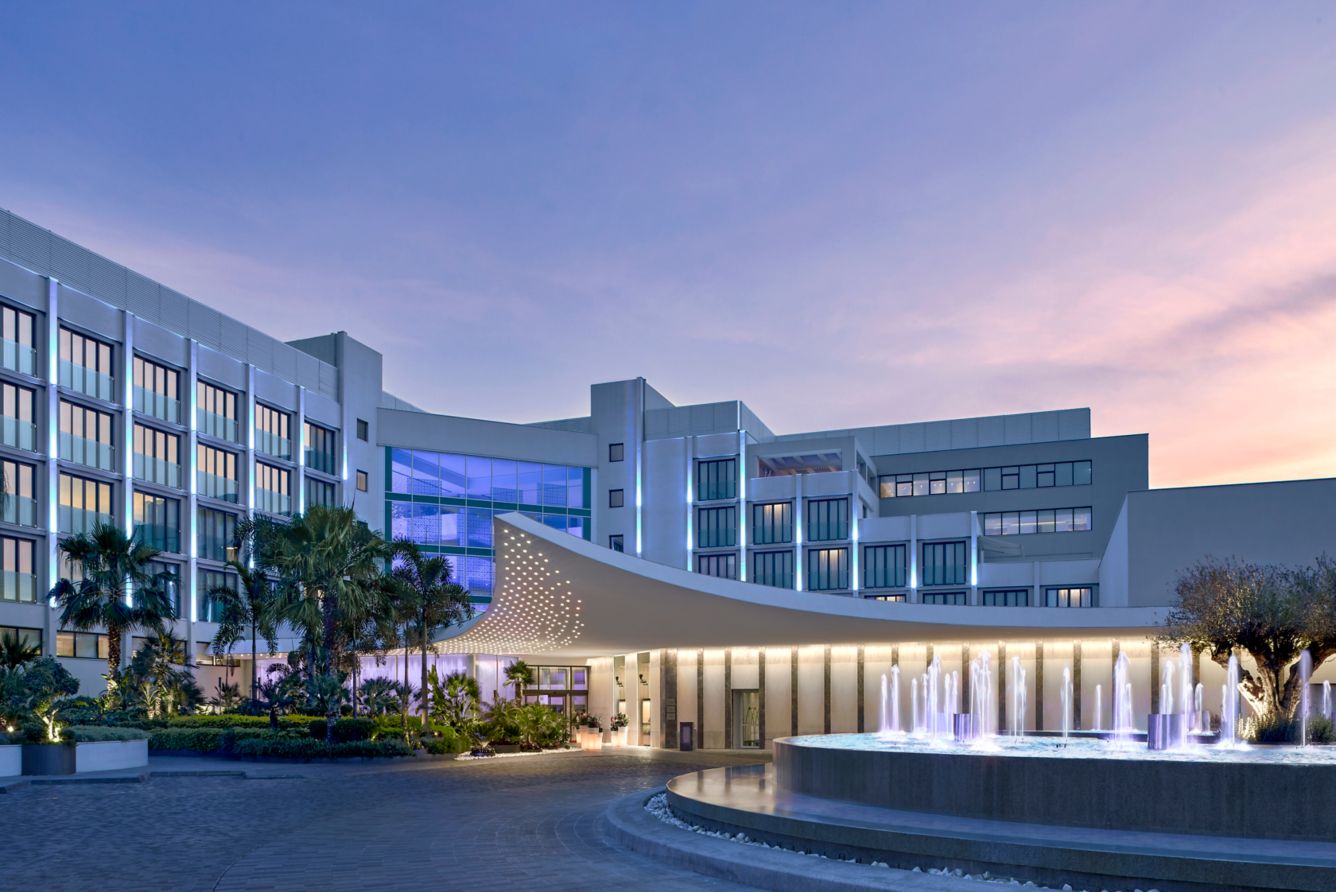 Our environment goals are aligned to the following United Nations Sustainable Development goals: Clean water and sanitation (6), Affordable and clean energy (7), Decent work and economic growth (8), responsible consumption and production (12) and Climate action (13).

We implement and improve an environmental management system based on ISO 14001:2015 requirements and Green Key Criteria to enhance environmental performance.

We endorse, promote, and apply the Reduce, Reuse and Recycle approach. Here are some instances: Decrease waste generation by cutting down on consumption, curbing packaging waste through bulk purchases, urging suppliers to minimize or reuse packaging, repurpose old fabrics and linens for cleaning, and opt for products featuring recycled content such as recycled paper or toilet rolls.

We provide environmental education and training.
We train our employees for utilizing equipment in the most optimal manner.

We placed signs and stickers to remind associates to conserve water and energy.

Effectively managing, measuring, and minimizing the nadverse effects of the hotel operation concerning energy and water consumption, carbon footprintm climate change mitigation, pollution prevention, environmental pollutants (air pollutants, fertilizers, pesticides), safeguarding biodiversity and ecosystems (both local and global), conserving natural resources, and waste reduction.

We meticulously track daily energy consumption by comparing it against an energy benchmark.

7. 95% of the lighting fixtures are powered by LED technology. We prioritize the use of LED lamps for both replacement and new installations. We are dedicated to transitioning all lighting to LED options, carefully selecting the lowest wattage suitable for our lighting requirements.

We employ light sensors and control exterior lights and signs through timers and sensors.

We substitute decorative outdoor lighting with solar-powered alternatives, lretaining electric lighting solely for emergency lights and those necessary to remain on throughout the night for health and safety purposes.

Kitchen equipment, TVs, computers, and other devices are turned off when not in use.

We replace older equipment with the latest, most energy efficient technology and establish an ongoing plan to consistently pursue this approach.

Power to vacant or out-of-order guestrooms, conference, and banquet rooms is turned off if they will remain so for four days or more.

We regularly clean and defrost fridges and freezers. Refrigerator and freezer door seals are inspected at least every six months.

Standard cooling and heating temperatures are set and monitored by the BMS system.

We strongly encourage the usage of environmentally friendly transportation. Measures include safe bicycle parking, electric car charging stations, public transportation tickets, and a free shuttle bus to employee housing.

Aerators and flow restrictors are installed in guest rooms and public bathrooms to reduce water flow.

We control daily water leaks and water consumption.

Our commitment to sustainability extends to irrigation, where we use 100% treated municipal wastewater.

To ensure optimal and efficient plant watering, we use a central computerized drip irrigation system with underground water pipes and connectors, minimizing evaporation and benefiting plant roots.

We are proud of our environmentally friendly bed and towel practices. A linen change card is placed in every guestroom. Guests who wish to keep their linen intact place the card on the bed, while towels left on the floor signal a request for replacement.

We acknowledge the single-use plastic issue by taking the responsibility to actively reduce their usage, favoring eco-friendly alternatives when possible.

Our approach follows the '4-Rs': Reduce, Reuse, Replace, and Recycle. We eliminate unnecessary single-use items, opt for reusable alternatives (i.e. reusable plastic glasses), source sustainably, and ensure proper disposal.

Our efforts include identifying different types of hotel waste, measuring quantities, and setting targets and planning to minimise our environmental footpring by decreasing, recycling and/or reusing waste.

To minimise environmental impacts from hazardous substances we are reducing their usage, storing them safely and ensuring proper usage and disposal practises.

We are cautious in using disinfecting substances, opting for less harmful options and using them only when absolutely necessary.

We are dedicated to eco-friendly practises in landscaping. Our bland-based fertilizers from green waste contribute to healthy plants. All pesticides and fertilizers in line with the National and European Union legislation and good practices.

Supporting local biodiverstity is crucial to us. We maximize the hotel's green spaces, we plant flowers with pollen and nectar, choose native and self-growing plants like pines, cypress, olive trees, palms and actively eradicating ineradicate invasive species that threaten local species.

We prioritze sustainable procurement. We select suppliers and products that align with responsible sourcing, focusing on recyclable, sustainably produced/sourced, fair trade, organic, FSC, MSC, delivered in less packaging, energy efficient, water saving and environmentally friendly options.

We are commited to respect animal welfare through the "Five Freedoms" endorsed by the World Organization for Animal Health and includes: 1) freedom from thirst, hunger and malnutrition; 2) freedom from discomfort; 3) freedom from pain, injury and disease; 4) freedom to express normal behavior, and 5) freedom from fear and distress.

We refrain from selling wildlife species or articles made from materials of wildlife materials. This includes food using protected animals.

In-house entertainment does not involve domesticated or wild animals, avoiding the use of animals for staged photos.

We abstain from exhibiting wildlife species or supporting unacceptable conditions in zoos, aquariums, circuses, or paid animal photography.

Our community goals align with the United Nations Sustainable Development goals, including No poverty (1), Good health and wellbeing (3), Decent work and economic growth (8), Sustainable cities and communities (11), Responsible consumption and production (12), Peace justice and strong institutions (16), and partnerships for the future (17).

We implement and enhance a sustainability management system based on Green Key Criteria.

Our commitment is demonstrated through the operation of a sustainability committee, ensuring compliance and dedication to sustainability and CSR.

All hotel operations are conducted ethically and fairly, fully compliant with laws, maintaining a zero tolerance for bribery and corruption. We insist that all associates abide by laws and adhere to ethical and business conduct standards.


Our design is deeply rooted in sustainability. Our logo features symbols of local identity - an alabaster amphora from a 4,000-year-old perfume factory near Parklane and a star-shaped lace design from Lefkara's embroidery traditions.

Sustainability is seamlessly woven into our architecture, visible in guest rooms, the lobby, and other spaces. From the woodwork at the lobby area to the Cypriot natural stone used in our Park suites, we showce our devotion to exceptional artistry.

The story of a 4,000-year-old perfume factory near Parklane has inspired us to craft our own signature perfume, a blend of 46 indigenous herbs and oils that pays homage to the island's heritage.

Our commitment extends to community engagement. Some actions are:

We support locally owned and operated businesses
We support local entrepreneurs by selling or displaying their products
We support initiatives that are dedicated to protecting local culture and traditions, such as donations or any other forms of support
We protect local culture, and collaborate with chambers, authorities, schools, and NGOs.
With over 14 CSR activities, we actively contribute to our community
We encourages guests to visit local attractions and activities.
We provide information to guests about local customs and traditions, and how they can respect them
We feature traditional local cuisine, dishes, wines, and beverages on our menus
Our breakfast buffet includes a Cyprus breakfast corner, certified by the Deputy Ministry of Tourism.
We organizes epicurean moments for promoting local food and beverages
We organize local cuisine theme dinner nights
We organize activities around the history and culture of Cyprus (i.e., Quiz about Cyprus).
We organize around the history and culture of Cyprus for our young guests at Park Kidz
We actively donate time, services, money of any kind and support to initiatives of education, health, clean-up projects such as beach cleans, picking up litter in parks, facilities, and services for vulnerable groups such as children, disabled or the elderly
We ensure that any hotel expansion, renovation, day-to-day operation, do not have a significant negative impact on local community, prevent the community to access any natural resources, essential services, and the local beach
We attend and engage to community meetings
We are involved to community initiatives, discussions or meetings around tourism development and tourism management
We respect and promote culture, traditions, and intellectual property of local people

We encourage guests and associates to volunteer, collectively contributing around 1700 hours of voluntary work.

Our guests are informed of our environmental and sustainability commitment through TV monitors, guest room TVs, and information at the front desk.

Our aim is to inspire guest actions towards sustainability, including recycling, water conservation, energy efficiency, linen reuse programs and supporting local products.

We champion Marriott's "Give Your Support Donate points to support global and local organisations" programs. (https://giving.marriott.com/).
Our people's goals are aligned to the following United Nations Sustainable Development goals: No poverty (1), Good Health and wellbeing (3), Gender equality (5), Decent work and economic growth (8), Reduced inequalities (10).

We prioritize and champion human rights and freedoms as outlined in the United Nations Universal Declaration of Human Rights, ensuring equality regardless of factors such as gender, age, ethnicity, disability, religion, beliefs, marital status, or sexual orientation.

We vehemently oppose all forms of exploitation and harassment

Children's protection is of paramount importance. We are dedicated to preventing abuse, neglect, exploitation, and child labor, upholding the well-being of young individuals.

We adhere to a stringent code of conduct when engaging with children, maintaining their safety and welfare as a top priority.

We value diversity, foster inclusion, uphold mutual respect, and uphold fair employment practices that align with the principles of Equal Employment Opportunity.

We create a secure, respectful, and harassment-free workplace for our associates and offering a safe, secure, and welcoming setting for our customers is at the heart of our endeavors.

We are committed to fostering the growth and advancement of our associates, actively encouraging their participation in professional development and career opportunities.
Awards
Green Key Award
Property Details
24 Hour Room Service
Daily Housekeeping
Turndown Service
Convenience Store
Gift Shop
Dry Cleaning Service
Laundry
Room Service
Wake up Calls
Free Buffet Breakfast
Service Request
Check-in: 3:00 pm
Check-out: 12:00 pm
Parking Complimentary On-Site Parking
Complimentary Valet Parking
Electric Car Charging Station
Policies and Payments
Accepts: Cash, Credit Cards
Services
Babysitting
Concierge desk service
Currency Exchange
Property has elevators
Languages spoken by staff:
English, Greek, Russian, Italian, Spanish
For more information about the physical features of our accessible rooms, common areas or special services relating to a specific disability please call +357 258-62000
Accessible Hotel Features
Property has elevators
Self Operating lift or a sloped entry in hotel swimming pools
Service Animals are Welcome
Van Accessible on-site parking
Accessible Areas with Accessible Routes from Public Entrance
Accessible Entrance to On-Site Pool
Entrance to On-Site Business Center is Accessible
Entrance to On-Site Fitness Center is Accessible
Entrance to On-Site Spa is Accessible
Main Entrance is Accessible
Meeting Spaces are Accessible
On-Site Restaurants are Accessible
Room and Suites Access through the Interior Corridor
Guest Room Accessibility
Accessible Vanities
Adjustable Height Hand-Held Shower Wand
Bathtub Grab Rails
Bathtub Seat
Electronic Room Key
Flashing Door Knockers
Guest Room and Suites Doors Self-Closing
Lever Handles on Guest Room Doors
Lowered Electrical Outlets
Lowered Viewports in Guest Room Doors
Mobility accessible rooms
Non-slip Grab Rails in the Bathroom
Roll-in Shower
Room Windows Open
Safety Chains and/or Latches on Guest Doors
Secondary Locks on Room Windows
Toilet Seat at Wheelchair Height - Toilet for Disabled
Viewports in Guest Room and Suites Doors
Certifications
ISO 14001 Certified
Footprints
Carbon Footprint: 106.99 kg per room night
Water Footprint: 1283.82 liters per room night
Environmental Practices
Guest Room Recycling
Electric car charging
What are the check-in and check-out times at Parklane, a Luxury Collection Resort & Spa, Limassol?
The check-in time at Parklane, a Luxury Collection Resort & Spa, Limassol is 3:00 pm and the check-out time is 12:00 pm.
Does Parklane, a Luxury Collection Resort & Spa, Limassol allow pets?
The pet policy at Parklane, a Luxury Collection Resort & Spa, Limassol is:
Pets Welcome
What are the parking options at Parklane, a Luxury Collection Resort & Spa, Limassol?
The parking options at Parklane, a Luxury Collection Resort & Spa, Limassol are:
Complimentary On-Site Parking
Complimentary Valet Parking:
Electric Car Charging Station
What property amenities are available at Parklane, a Luxury Collection Resort & Spa, Limassol?
The property amenities at Parklane, a Luxury Collection Resort & Spa, Limassol are:
Does Parklane, a Luxury Collection Resort & Spa, Limassol have Wi-Fi?
Yes, Parklane, a Luxury Collection Resort & Spa, Limassol has free Wi-Fi available to hotel guests.