Encircled by snowcapped peaks, this Montana mountain town revels in adventure and sophistication.
Cradled among four mountain ranges, Bozeman, Montana, offers elevation with perks. The city's fast-growing population enjoys an alpine lifestyle with cosmopolitan upgrades. Over the past decade, this little city has become a boomtown for outdoor enthusiasts from all around the country, with celebrities and tech CEOs purchasing big-ticket ranches and stately second homes. Not just a gateway for skiing, hiking, fly-fishing and mountain biking, Bozeman's also a smart, sassy college town steeped in urban fun: third-wave coffee shops, upscale boutiques, edgy galleries and artisan wine bars and eateries.
See More
See Less
Explore Bozeman
Cannery District
Bozeman Art District
Downtown Bozeman
Cannery District
Overview
In the early 20th century, the Gallatin Valley was America's pea-growing capital, and the tiny vegetables were canned in Bozeman's warehouses. These industrial-chic structures, now revitalized, house an eclectic array of independently owned shops and restaurants.
Known For
Food, Nightlife, Shopping
See More
See Less
Bozeman Art District
Overview
Northeast Bozeman is an epicenter for all that's hip, merging industrial heritage with art-centric culture. Also known as the Bozeman Art District, the neighborhood attracts a lively crowd with edgy galleries, cool breweries and hip hangouts.
Known For
Food, Nightlife, Arts
See More
See Less
Downtown Bozeman
Overview
Once a cowboy town, now an upbeat city of wine bars and art galleries, Bozeman's brick-lined downtown contains a multitude of urban pleasures: come-hither shops and galleries, artisan coffee roasters and swanky bistros. This compact neighborhood is ideal for strolling, browsing and sipping.
Known For
Food, Nightlife, Shopping, Arts
See More
See Less
Nearby Hotels and Resorts
Stay in The Center of it All
Immerse yourself in your destination at these centrally located hotels.
Showing 1-7 of 7 Hotels in Bozeman
1-7 of 7 Hotels
Discover Art and Adventure in Bozeman, Montana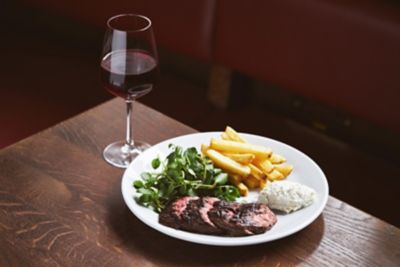 Discover Downtown
Browse through dozens of upscale boutiques, admire paintings and sculptures by Montana's artists, and marvel at the Museum of the Rockies' remarkable trove of dinosaur bones. Cap off the day by sampling Bozeman's remarkable farm-to-table culinary scene.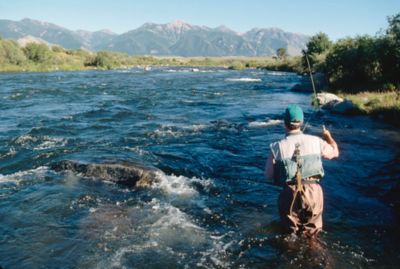 Hit the Slopes and Trails
Make the most of Bozeman's stunning mountain majesty. Skiing, hiking, biking, fly-fishing and ice climbing are within an hour's drive, so take your pick from dozens of outdoor thrills. After a calorie-burning day, swing by downtown for a luxurious meal.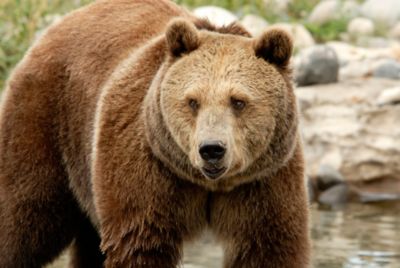 Dive Into Local Culture
Once a cowboy town and now a lively arts-and-culture mecca, Bozeman delivers on the unexpected. Sample artisan coffee, visit a world-class computer museum, come face-to-face with grizzly bears, soak in natural hot springs and sip made-in-Montana whiskey.
Experience More, Spend Less
Showing 1-4 of 7 Offers in Bozeman
Residence Inn Big Sky/The Wilson Hotel
Après Ski & Adventure
After a day of adventure, wind down with us.
Details