Hiking, biking and locally made beers are on tap in this scenic mountain town.
Colorado Springs, Colorado, the second-largest city in the state, is coming into its own. And it has a lot to offer every month of the year, including access to hiking trails for all abilities, dynamic breweries, an up-and-coming restaurant scene and a wealth of wellness opportunities. And all of this is set against a backdrop of some pretty majestic mountains, including Pikes Peak, just 12 miles from downtown.
See More
See Less
Explore Colorado Springs
Manitou Springs
East Colorado Springs
Old Colorado City
Downtown
Nearby Hotels and Resorts
Stay in The Center of it All
Immerse yourself in your destination at these centrally located hotels.
Showing 1-9 of 23 Hotels in Colorado Springs
1-9 of 23 Hotels
Spend a Relaxing Long Weekend in Colorado Springs, Colorado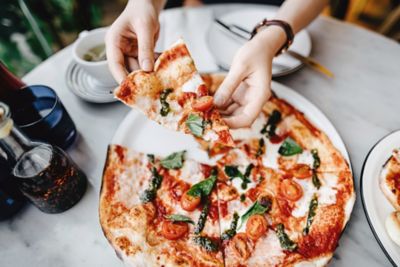 Soak Up Some Culture, Colorado-Style
Surround yourself in athletic history on your first day in town. You'll explore a renowned training center for some of the world's greatest athletes — followed up with a visit to an elementary school turned community center (with a brewery).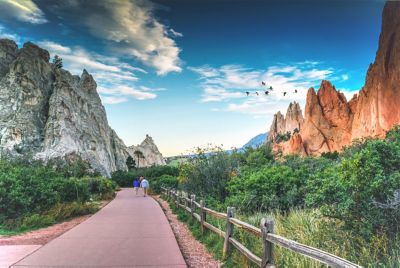 Explore the Great Outdoors (and Then Some)
Commune with nature at Garden of the Gods Visitor & Nature Center. After working up a sweat on a hiking trail, unwind in hot springs. Once you're thoroughly relaxed, continue the day — into the evening — at one of the city's many breweries.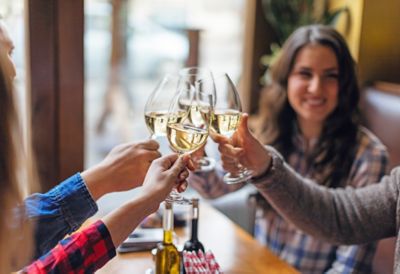 Meet the Icons
You'll see Colorado Springs' most iconic sight today: Pikes Peak. Hike, drive or bike to the summit and spend some time enjoying the views. From there, browse the boutiques in Manitou Springs or Old Colorado City and finish up the day with dinner and drinks.
Experience More, Spend Less
Showing 1-4 of 13 Offers in Colorado Springs
Denver Marriott South at Park Meadows
Gas and Go
Book now to stay at the Marriott Denver South and get the gas to help get you there
Details