This haven is for creatives with a soft spot for mountain views.
Denver, Colorado, defies the stereotype of a big city, thanks to its panoramic mountain views and relaxed atmosphere. Cyclists and runners line every street, and outdoor activities top the list of weekend plans for locals. Whether you have a penchant for strolling through timeworn streets or checking out the latest bar opening, Denver has you covered. The young spirit of this city allows the eccentric and creative to thrive — and makes for an enthralling place to explore.
See More
See Less
Explore Denver
Downtown
Cherry Creek
Five Points
Lower Downtown
South Broadway
Nearby Hotels and Resorts
Stay in The Center of it All
Immerse yourself in your destination at these centrally located hotels.
Showing 1-9 of 105 Hotels in Denver
1-9 of 105 Hotels
Spend a Culture-Filled Weekend in Denver, Colorado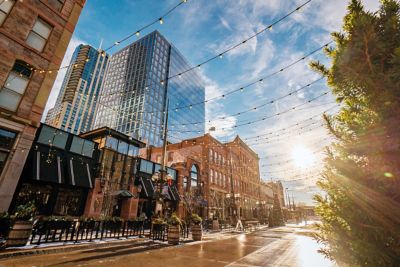 Shop and Dine in Historic Buildings
Immerse yourself in some of Denver's oldest neighborhoods, where historical character collides with modern hot spots. From popular shopping avenues in LoDo to mouthwatering Soul Food in Five Points, catch a glimpse of Denver at its best.
Appreciate the City's Best Art
Discover the city's art scene by wandering through locally owned galleries and shops in the hip SoBo strip before making your way to the sprawling Denver Art Museum to catch works by some of the world's most esteemed artists.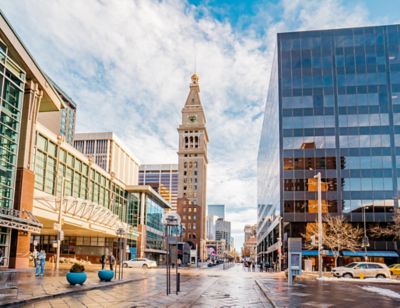 Enjoy Denver's Parks and a Walk Downtown
Spend a leisurely day exploring some of Denver's treasures, from a display of Colorado's natural beauty at the Botanic Gardens to performance art in the Theatre District.
Experience More, Spend Less
Showing 1-4 of 49 Offers in Denver
Hotel Clio, a Luxury Collection Hotel, Denver Cher...
Apres Shop
Indulge yourself with a once in a lifetime private shopping experience at St. John Boutique.
Details