From beer to art(and artists), this cool town is a northern star.
During the second half of the 19th century, Grand Rapids, Michigan, was a major lumbering center, often referred to as Furniture City. Today, the Grand River-adjacent destination is more commonly known as Beer City thanks to the incredible number of breweries, which is just part of what makes the area so cool. This cultural hot spot has art, music and history — and to top it off, it's very walkable and easy on the wallet.
See More
See Less
Explore Grand Rapids
Downtown
Eastown
Heritage Hill
Downtown
Overview
You'll find yourself with too many options in the downtown neighborhood — never not enough — thanks to the various music venues, museums and restaurants. Big-city attractions like the Grand Rapids Art Museum and more than 100 restaurants still maintain friendly, small-town vibes. The best part: They're all just minutes away from each other.
Known For
Entertainment, Dining, Museum
See More
See Less
Eastown
Overview
Though small in footprint, the Eastown neighborhood is packed with things to do. Enjoy the nature at Wilcox Park and pop into shops along Wealthy Street and Lake Drive. It's a mix of tried-and-true establishments and burgeoning companies, giving the area a unique appeal.
Known For
Art, Shopping, Dining
See More
See Less
Heritage Hill
Overview
Heritage Hill is one of the country's most popular historic-house neighborhoods, with a Frank Lloyd Wright house and some buildings dating back to the 19th century. It's also become known for its selection of boutiques and eateries.
Known For
History, Shopping
See More
See Less
Nearby Hotels and Resorts
Stay in The Center of it All
Immerse yourself in your destination at these centrally located hotels.
Showing 1-9 of 28 Hotels in Grand Rapids
1-9 of 28 Hotels
Why Grand Rapids, Michigan, Is One of America's Coolest Cities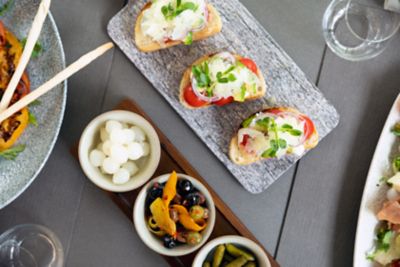 Explore Museums and Lots of Breweries
Today, history, art and beer are all on the itinerary. Explore the walkable downtown, stopping at the city's top attractions like the Grand Rapids Art Museum and restaurants like San Chez Bistro.
Pour Your Own Souvenir
Head a couple of miles east of downtown to Eastown. Though small, there's plenty to explore, from the naturally beautiful Wilcox Park to Wealthy Street and Lake Drive shops. A candle-making class and, yes, more beer are all on the menu today.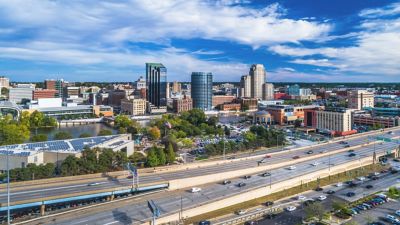 Explore Heritage Hill
Today, history and houses are the themes as you explore Heritage Hill. Tour a Frank Lloyd Wright-designed house, pick up a unique bottle of wine at Martha's Vineyard and grab a bite at Nantucket Baking Company. Then head back downtown for some late-night fun.
Experience More, Spend Less
Showing 1-4 of 10 Offers in Grand Rapids
Multiple Locations
Holiday Savings & Seasonal Packages
Holiday season staycations. Enjoy our most festive local offers wherever you go.
Details