This stunning, mountainous lake area in Washington's fruit-baring country is waiting to be explored.
Surrounded by vineyards and orchards, Lake Chelan, Washington, is a gorgeous alpine lake resort area in the northwestern part of the state. At its center, you'll find narrow, fjord-like Lake Chelan, which stretches more than 50 miles and reaches 1,486 feet at its deepest point. It's also crystal-clear and glacier-fed, which entices plenty of windsurfers, sailors, water-skiers and nature lovers to its shores. Beyond the lake, you'll enjoy exploring the area's charming lakeside towns — Chelan, Manson and Stehekin — where adventures, orchards and delectable eateries abound.
See More
See Less
Chelan
Overview
Whether you stroll the expansive Chelan Riverwalk Park or stock up on local plums and peaches at the Chelan Evening Farmers Market, you'll enjoy exploring this popular lakeside town.
Known For
Wineries, Dining, Parks
See More
See Less
Manson
Overview
You'll quickly come to love this lakeside village, thanks to its stunning views of the snowcapped peaks of the Chelan Mountains that surround it, some rising 7,000 feet into the sky. Visit the area's plentiful apple orchards and be sure to enjoy the unmatched vistas along the way.
Known For
Wineries, Parks, Recreation
See More
See Less
Stehekin
Overview
What this friendly little town lacks in size (there are fewer than 90 full-time residents), it more than makes up for in natural beauty and outdoor adventure opportunities. With the assistance of a local operator, explore the area's trails by bike or on foot.
Known For
Recreation, Orchard
See More
See Less
Nearby Hotels and Resorts
Stay in The Center of it All
Immerse yourself in your destination at these centrally located hotels.
Showing 1-3 of 3 Hotels in Lake Chelan
1-3 of 3 Hotels
Spend Three Days in Lake Chelan, Washington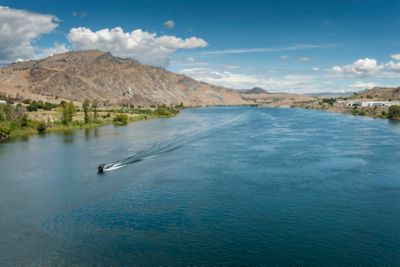 Explore the Natural Beauty of Lake Chelan and Stehekin Valley
Take to the water on your first day in Lake Chelan with a Lady of the Lake tour. Explore the unforgettable Stehekin Valley, which looks like somewhere out of a fairy tale, before enjoying some of the best pizza in town.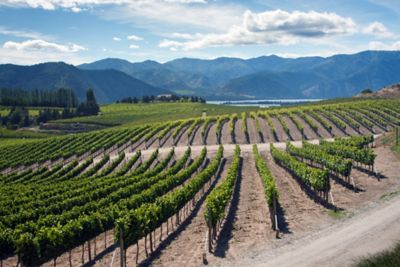 Try Local Washington Wines Straight From the Vine
Start your day with a round of golf at Bear Mountain Ranch Golf Resort, featuring stunning panoramic views of the lake. Nearby, overlooking the lake, you'll find Slidewaters, one of the finest water parks in the country. Grab lunch at the classic Lakeview Drive-In before hitting the local winery circuit.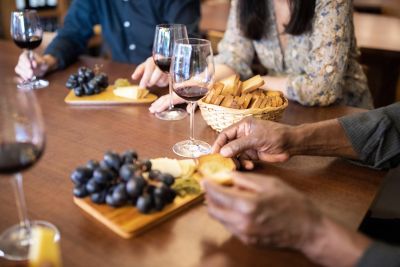 Enjoy the Great Outdoors on an Electric-Bike Tour
From hiking and fishing to surfing and skydiving, it's time for outdoor adventures in Lake Chelan. Then you can check out some of the lake's best produce markets before heading out on an electric-bike tour of the area. At night, enjoy a movie at the 1914 Ruby Theater, one of the oldest in the state.
Experience More, Spend Less
Showing 1 offer in Lake Chelan
Fairfield Inn & Suites Wenatchee
Fall for Fall Travel - Save on 5+ nights
Linger longer and enjoy fall savings on 5+ consecutive nights.
Details