Centuries of history blend with serene coastal beauty.
History meets beachy vibes in St. Augustine, Florida. In September 1565, a Spanish ship docked on the Atlantic coast in what would become Florida, and the town of St. Augustine was born. The oldest European-founded city in the United States, today, this Florida locale attracts everyone from sun worshippers to history-loving vacationers with its centuries-old churches, museums and pristine shoreline. Architecture buffs will also appreciate the wide diversity of homes and buildings that line the cobblestone streets.
See More
See Less
Explore St. Augustine
Uptown
Lincolnville
St. Augustine Beach
Historic Downtown
Nearby Hotels and Resorts
Stay in The Center of it All
Immerse yourself in your destination at these centrally located hotels.
Showing 1-9 of 40 Hotels in St. Augustine
1-9 of 40 Hotels
Experience the Florida Beachtown of St. Augustine in All Its Historic Glory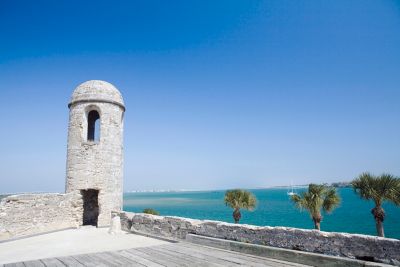 Explore Spanish Colonial History
Explore the Historic Downtown district, taking in the neighborhood's centuries-old ambience. Visit the oldest masonry fort in the continental United States, learn how to work a 17th-century-style musket and enjoy farm-to-table food in a former ice plant.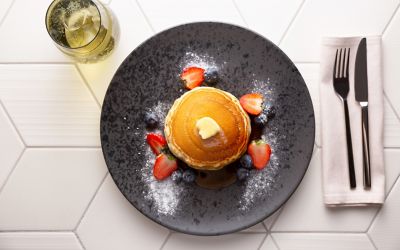 Surround Yourself in Natural Wonders
It's time to hit the beach. St. Augustine is brimming with beautiful stretches of sand, and your second day in the city will start with a morning taking in the best of it. Afterward, explore a different side of the city's nature with a hike through Matanzas State Forest.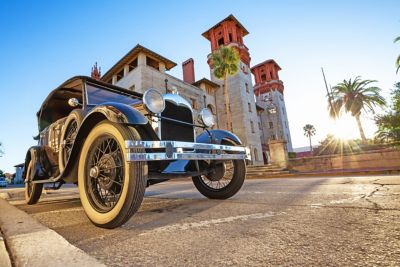 Experience Lincolnville
Stroll around Lincolnville, the city's atmospheric historic Black neighborhood. Learn about St. Augustine's connection to the Civil Rights Movement and get to know many area residents who have played a critical role in the fight for racial equality.
Experience More, Spend Less
Showing 1-4 of 26 Offers in St. Augustine