Erupting geysers and roaming bison call this national park home.
Home to half the world's geothermal features, Yellowstone National Park stuns with natural wonders ranging from explosive geysers and boiling hot springs to massive waterfalls and grazing bison. Everything looks a little grander in this 3,500-mile park spanning areas of Wyoming, Idaho and Montana. Experience the unspoiled nature of the American West as you hike to massive waterfalls framed by dramatic peaks, walk (carefully) around multi-colored pools reaching temperatures as high as 205 degrees and search for the megafauna that call the park home.
See More
See Less
Explore Yellowstone
Driggs, Idaho
Island Park, Idaho
Livingston, Montana
West Yellowstone, Montana
Nearby Hotels and Resorts
Stay in The Center of it All
Immerse yourself in your destination at these centrally located hotels.
Get Into the Wild at Yellowstone National Park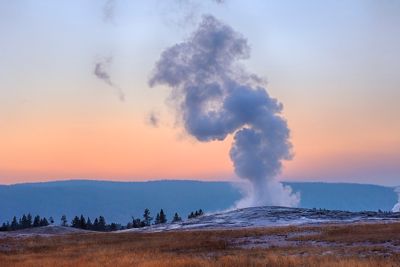 See Geysers in All Their Glory
Start the day before sunrise to visit Old Faithful ahead of the crowds. When the geyser spouts 180 feet into the sky, you'll see firsthand why this is the park's best-known attraction. Spend the afternoon exploring other equally incredible geothermal formations, hiking to a 200-foot-tall waterfall and enjoying an end-of-day picnic at Firehole River.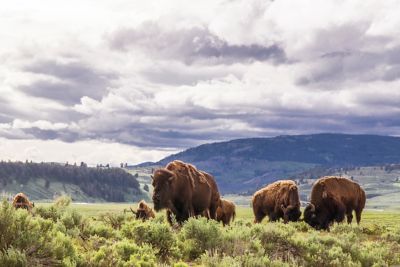 Set Out to Find the Park's Wildlife
This is one of the last corners of the American West where mega-mammals still roam free, and you'll dedicate Saturday to these incredible beasts. Fuel up with a hearty breakfast before visiting Lamar Valley to find bison, wolves, bears and more. Cap off the day in one of the only hot springs in the park where it's permitted to take a dip in the relaxing waters.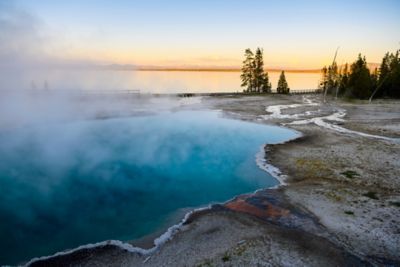 Get Out on a Glacial Lake
On your final day, relax on America's largest alpine lake. Rent a boat (powered by motor or elbow grease) and glide on the crystal waters, soaking in the views. Shake off your sea legs and hop aboard a trusty steed to explore Yellowstone by horseback, then admire a final sunset at Avalanche Peak before digging into some classic barbecue.
Experience More, Spend Less
Showing 1-3 of 3 Offers in Yellowstone
SpringHill Suites Island Park Yellowstone
Save on 7+ Nights and Earn $25 Gift Card
Settling in for an extended stay this fall? Receive a $25 grocery gift card on us when you stay for 7+ consecutive nights.
Details