Granite cliffs and ancient sequoias make for an awe-inspiring experience.
Immerse yourself in awe-inspiring nature in Yosemite National Park, in California. With massive glacier-carved granite cliffs, plunging waterfalls where rainbows reflect in the powerful spray and giant sequoia trees more than 3,000 years old, you'll find wonders of epic proportions everywhere you look. Adventure in Yosemite can be as daring as you're up for. Adrenaline seekers can raft down level-four rapids and hike more than 4,800 feet of elevation up the stomach-dropping Half Dome, while nature lovers of all abilities can enjoy paved hiking trails and scenic drives with panoramic lookout points.
See More
See Less
Explore Yosemite
Yosemite West
Wawona
Fish Camp
Yosemite West
Overview
Located an easy 20-minute drive from the heart of the Yosemite Valley — the most popular area of the park — this neighborhood of chalets, mountain cabins and comfortable condos offers easy access to natural wonders along with pine-tree shaded privacy.
Known For
Mountain Cabins, Hiking, Nature
See More
See Less
Wawona
Overview
Located entirely within Yosemite's boundaries, the tiny town of Wawona actually pre-dates the park and is known for its emerald meadows. Family-friendly activities abound, including swimming, horseback riding, sledding, skiing, picnicking and golfing.
Known For
Swimming, Horseback Riding, Hiking
See More
See Less
Fish Camp
Overview
This little settlement, located just a couple miles from the southern entrance of Yosemite National Park, is full of alpine charm. The towering conifers of the Sierra National Forest provide plenty of shade — and the real jaw-droppers in Mariposa Grove are a short drive away.
Known For
Outdoor Recreation, Nature Views
See More
See Less
Nearby Hotels and Resorts
Stay in The Center of it All
Immerse yourself in your destination at these centrally located hotels.
Showing 1-4 of 4 Hotels in Yosemite
1-4 of 4 Hotels
Spend an Adventure-Packed Weekend in Yosemite National Park, California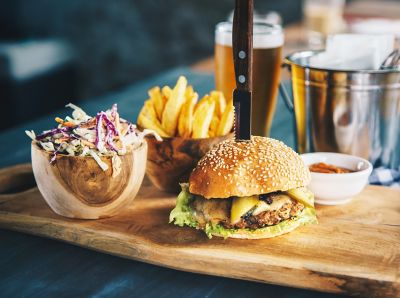 Sweat It Out in the Valley
Spend a day in the heart of the park, Yosemite Valley. Start the morning before sunrise with a hike to Vernal and Nevada falls before getting a sense of Yosemite's history. End the evening with a breezy bike ride, and, if you're lucky, an incredible optical illusion.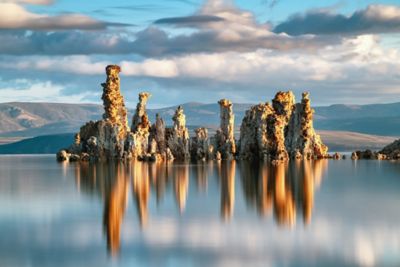 Find Scenic Drives and Starry Skies
Head out and spend the day exploring Tioga Road. Along the way, you'll traverse steep mountain passes and hike to a natural spring where sparkling water bubbles up from the ground. Paddle out at Mono Lake to see the mysterious-looking tufa towers via kayak and take a dip in an icy cold lake. After sunset, head out for a ranger-led tour of Yosemite's night sky.
Meet the Giants
Your final day is dedicated to the park's gentle giants. Mariposa Grove is home to more than 500 giant sequoias, including one that stretches 210 feet high and is more than 3,000 years old. Then explore the area by horseback or head to nearby Mariposa for some local wine.
Experience More, Spend Less
Showing 1-3 of 3 Offers in Yosemite
Fairfield Inn & Suites Oakhurst Yosemite
Pet Package
Pack your doggy suitcase and plan a pawsome stay at the Fairfield Inn and Suites Oakhurst Yosemite.
Details