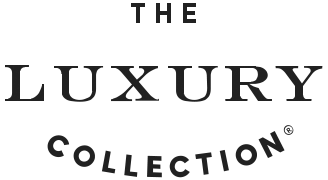 Bienvenido a Vedema, a Luxury Collection Resort, Santorini
Un auténtico retiro en un pueblo con un entorno exclusivo
Oculto en la aldea medieval de Megalohori, el encantador Vedema, a Luxury Collection Resort ha evolucionado desde sus inicios como bodega de vinos de 400 años de antigüedad, y mansión de 100 años, hasta convertirse en una auténtica propiedad de estilo cicládico. Vedema está dedicado a cubrir las necesidades de los viajeros más experimentados y cuenta con 59 suites amplias y villas, todas con sus propias terrazas y muchas de ellas con jacuzzi o piscina privada.
Luxurious Retreat
Inspired by and built around the 400-year-old winery that dominates the heart of the property, the resort resembles a traditional fortified Greek village made up of 59 sophisticated villas and low-rise small handcrafted houses.
Island Ambiance
In all rooms, characteristic wooden doors open to a private terrace or patio that overlooks the enchanting resort gardens.
Authentic, Modern Villas
Our Presidential Villa is a century old neoclassical Mansion. Originally a captain's house, it was designed by celebrated Greek decorator Aggelos Aggelopoulos.
Alati
El restaurante Alati es una antigua bodega de vino de 400 años de antigüedad, con unos distintivos muros de piedra que crean un ambiente lleno de encanto. Se puede comer en el interior o en la terraza, con un creativo menú de inspiración mediterránea que ofrece sabores refinados a los clientes.
Comedor Privé
La opción Privé Dining, disponible mediante reserva previa, permite disfrutar de menús de degustación de cinco o siete platos que resaltan la amplia variedad de sabores de Santorini.
Restaurante Pergola junto a la piscina
Espacio junto a la piscina, sirve desayunos a la carta, cocina griega tradicional, parrilladas mediterráneas y refrigerios.
Explore The World of Wine
Winemaking lies at the heart of the property, which is no more evident than in the name, Vedema, meaning "harvest". Even today, the vineyards that surround the hotel are nurtured to produce their own special vintage, available for guests to taste in the Canava Wine Bar.
Discover Santorini
Spend your day mountain biking along the coast, stroll through emerald vineyards, explore mysterious caverns or host a romantic picnic on the resort's private beach.
Nuestra ubicación
CÓMO LLEGAR
Vedema, a Luxury Collection Resort, Santorini
Megalohori, Santorini, Grecia, 84700
Tel.: +30 228-6081796
Traslado entre el aeropuerto y el hotel: €65
Transporte alternativo al aeropuerto
Servicio de automóvil privado (3 personas por 70 EUR / 4-6 personas por 110 EUR), tarifa: EUR 65 (viaje sencillo), a pedido
En el hotel
Servicio de automóvil privado
Servicio de limusinas y furgonetas
Cerca
Estación de autobuses
Megalohori
Hotel History
With Santorini's rich history dating back beyond 1645 BC, Vedema Resort both pays homage to the past and plays an important role in the island's present.
Situated on a more than 500-year-old vineyard overlooking the medieval village of Megalohori, the resort was built in 1993 when Antonis Elliopoulos, the son of a notable shipping family, had the idea of developing the family's summer estate into an innovative first-class resort reflective of Santorini's culture and customs. He then commissioned renowned architect Mary Kavagia and interior designers Yiannis Tseklenis and Aggelos Aggelopoulos to create a traditional fortified Greek village made up of sophisticated Grecian-style villas and small handcrafted houses, surrounded by an indigenous stone wall.


The old wine-harvest spot on the estate was selected as the resort's focal point. And, in fact, its name, Vedema, is the direct Venetian translation for 'harvest.' Today, wines produced here are sold and celebrated internationally. Additionally, the resort renovated the old cellars under the village to fulfill important resort functions as a meeting center, wine-tasting room, private dining room, and the charming Alati Restaurant.


Elliopoulos continued the transformation in 2019, when he undertook an interior renovation that included creating spacious marble bathrooms with bathtubs and showers and updating technology with the latest equipment and devices. All furniture was replaced with antique, island-style offerings, sugar-white in color and upholstered in sumptuous fabrics.


This ongoing fusion of traditional and contemporary makes Vedema Resort Santorini's top spot year after year.
Luxury Collection Concierge
Highest quality service and attentionOnce a guest has arrived at Vedema Resort, the concierge team stands ready to be of service, dedicated to ensuring that each guest is able to unlock the very best of Santorini.
Guests staying at Vedema Resort enjoy the very highest quality service and attention from our Luxury Collection Concierge. Our head concierge is a bilingual, certified destination expert and eager to reveal the island's secret treasures.


In addition to recommending a visit to Santorini's stunning beaches and watching the sunset at Oia or from the cliff-tops of Fira, our concierge is on-hand to help organize the day's activities, ranging from private beach access to scuba diving, snorkeling, wine tours, and archeological exploration.


Within the resort, they are pleased to cater to all needs, be it floral arrangements, spa reservations, private dining service, or secretarial and translation services.


Additional services include the following:
Daily excursions to black, red and white beaches via private sailboats
Local winery tours
Tours of ancient sites
A sunset volcano cruise
Water sports
Horseback riding
Dinner reservations
Floral arrangements
Private dining
Picnic baskets
Ticket purchases
Airport or port transfers
Babysitting arrangement
Private Guide tours arrangements
About Ownership
A series of serendipitous events led Kalia and Antonis Eliopoulos to hospitality, armed with a natural talent for piecing together a compelling narrative. It was the pull of Santorini, a mesmerizing island Antonis Eliopoulos had been visiting since childhood, that changed their destiny. On one of his countless trips here, he decided to buy a rustic vineyard, which turned into their first hotel in 1993 – Vedema, a Luxury Collection Resort, a unique village-like setting loved by locals and guests alike. Their passion for hospitality motivated them to take on the iconic Oía village, where they introduced in 2007 Mystique, a Luxury Collection Hotel, a secluded hideaway carved into the rugged caldera cliffs and boasting glorious views to the infinite blue of the Aegean archipelago. The duo knew that their third hotel on the volcanic island, Istoria, a Member of Design Hotels, had to be on the magical black sand beach of Perivolos, where they transformed a former palazzo of a legendary socialite to a serene retreat for sophisticated travelers. Wishing to expand their horizons, in 2018 they journeyed to the nearby island of Paros, for their fourth property, Parīlio, a Member of Design Hotels, opened in July 2019, where they crafted an artful statement amid a world of pine-fringed coves and white-washed historical villages.
Legal information: GNTO License Number 1167K015A1319100
Detalles del hotel
Servicio a la habitación las 24 horas
Servicio diario de limpieza de habitación
Servicio de descubierta de cama
Servicio de lavandería
Lavandería
Servicio a la habitación
Llamadas despertador
Gratis Americano completo Desayuno
Solicitud de servicio
Registro de llegada: 15:00
Registro de salida: 11:00
Hotel para no fumadores
Política de mascotas
Se aceptan mascotas.
Se acepta una mascota de hasta 5 kg por habitación con un cargo no reembolsable de 50 EUR por habitación y por noche
Peso máximo de la mascota: 5kg
Número máximo de mascotas en la habitación: 1
Estacionamiento Estacionamiento gratis en el hotel
Personal para estacionar gratis
Políticas y pagos
Acepta: Tarjetas de crédito
Pagos móviles sin contacto
Servicios
Cambio de moneda
Cuidado de niños
Servicio de concierge
Idiomas que habla el personal:
Inglesa, Griega
No dudes en llamarnos si deseas más información sobre las características físicas de nuestras habitaciones y áreas comunes con instalaciones para personas con necesidades especiales o servicios especiales relacionados con una discapacidad concreta. +30 228-6081796
Instalaciones para personas con necesidades especiales en el hotel
Se aceptan animales de servicio
Áreas y caminos desde la entrada al público con instalaciones para personas con necesidades especiales
La entrada a la piscina en el hotel tiene instalaciones para personas con necesidades especiales
La entrada al centro de negocios en el hotel tiene instalaciones para personas con necesidades especiales
La entrada al gimnasio en el hotel tiene instalaciones para personas con necesidades especiales
La entrada principal tiene instalaciones para personas con necesidades especiales
Los espacios para reuniones tienen instalaciones para personas con necesidades especiales
Instalaciones para personas con necesidades especiales en la habitación
Cerraduras secundarias en las ventanas de las habitaciones
Cerrojo de seguridad en las puertas de las habitaciones y suites
Compatible con TTY/TTD
Las ventanas de la habitación se abren
Llamadas por teléfono para reloj despertador
Mirillas en las puertas de las habitaciones y suites
Televisión con subtítulos
Tomas de corriente eléctricas a baja altura