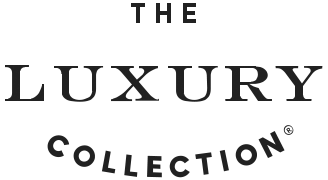 Bienvenido a Mystique, a Luxury Collection Hotel, Santorini
Conformado por la naturaleza, mejorado por la elegancia
Escavado en los escarpados acantilados de la caldera, Mystique, a Luxury Collection Hotel tiene vistas a la turquesa inmensidad del mar Egeo que rodea la isla de Santorini. Con un diseño arquitectónico cicládico en el que las suaves curvas y los arcos esculpidos se mezclan con colores suaves y espacios que realzan la luz, este hotel es un destino ideal para lunas de miel y escapadas románticas, e irradia un espíritu despreocupado y una sensación de exclusividad a la vez que ofrece horizontes abiertos. Conectadas por una red de caminos empedrados, tanto las 41 suites y villas del Mystique como las dos piscinas, el rejuvenecedor Elios Spa y el gimnasio de vanguardia tienen vistas panorámicas al mar y al volcán activo que ha dado forma a esta excepcional isla. Entre nuestras opciones gastronómicas están: Charisma, donde podrá disfrutar de cocina fresca de inspiración griega; Lure by Olivier Campanha, una experiencia gastronómica de alto nivel que destaca la rica herencia epicúrea de la región y Captain's Lounge, un restaurante ubicado en una mansión centenaria que ofrece comida informal.
Suites & Villas with Natural, Bespoke Design
An exclusive hideaway in the natural world, Mystique perfectly lends itself to wider exploration, offering a tantalizing insight into the captivating island of Santorini and its unique traditions, romance and wild beauty. The design follows the emblematic Cycladic architecture, where gentle curves and sculpted arches blend with a muted color palette and light enhancing spaces.
Natural Materials and Contemporary Twist
Generating space and light into each guest room, the interiors are a combination of traditional regional charm and natural untamed materials with a contemporary twist and up-to-the-minute technology. Mystique's furniture are created by Frank Lefebvre, who is a nature-inspired designer. Each item showcases Lefebvre's unique passion to breathe new life into natural materials, such as driftwood, and combine it with pebbles and lacquered wood to bring nature to the hotel's interiors.
Overlooking the Sea
Carved into the rugged Caldera cliffs of Oia in Santorini, Mystique overlooks the turquoise expanse of the Aegean Sea that encircles the island of Santorini. Mystique's iconic location on the lower side of the Caldera offers unobstructed, infinity views to the Aegean Sea and the volcano, that are enjoyed from every spot of the hotel, including all restaurants and bars, the spa and fitness center among others.
Captivating Romance
The unique Oia scenery imparts a tranquil and discreet quality to Mystique that overlooks the breathtaking Santorini panorama, making it an ideal setting for intimate, romantic escapes.
Lure by Olivier Campanha
Lure es un moderno oasis inspirado en el mar Mediterráneo que se convertirá en el punto de reunión social de Oia.
Charisma
Disfrute de un restaurante al aire libre con un delicioso menú que realza una mezcla ecléctica de los ingredientes locales más frescos condimentados con sabores regionales.
Captain's Lounge
El restaurante Captain's Lounge sirve comidas informales durante todo el día. Los huéspedes podrán relajarse en un amplio sofá o en el gran balcón con impresionantes vistas, además de refrescarse en la piscina de agua dulce al borde del acantilado.
Relax and Unwind
Organic and regionally derived, the therapeutic ingredients used in the hotel's Elios Spa provide signature treatments for whole body relaxation rituals.
Rich History
An immense volcanic eruption over three and a half thousand years ago, around 1645 BC, formed what are now Santorini's beautiful trademarks: striking cliffs and dramatic coasts. Some say that this was the eruption that led to the demise of the lost city of Atlantis. True or not, Santorini is bathed in history, and Mystique has the distinct advantage of being right in the middle of it all.
Exhilarating Functions
Plan the event of a lifetime at our breathtaking Santorini Island Hotel.
Nuestra ubicación
CÓMO LLEGAR
Mystique, a Luxury Collection Hotel, Santorini
Oia, isla de Santorini, Santorini, Grecia, 84702
Tel.: +30 228-6071114
Traslado entre el aeropuerto y el hotel: €100
Transporte alternativo al aeropuerto
Servicio de automóvil privado (por viaje, para un máximo de 3 personas), tarifa: 100 EUR (viaje sencillo), por solicitud
En el hotel
Servicio de automóvil privado
Servicio de limusinas y furgonetas
Cerca
Estación de autobuses
Oia Bus Station
About Ownership
A series of serendipitous events led Kalia and Antonis Eliopoulos to hospitality, armed with a natural talent for piecing together a compelling narrative. It was the pull of Santorini, a mesmerizing island Antonis Eliopoulos had been visiting since childhood, that changed their destiny. On one of his countless trips here, he decided to buy a rustic vineyard, which turned into their first hotel in 1993 – Vedema, a Luxury Collection Resort, a unique village-like setting loved by locals and guests alike. Their passion for hospitality motivated them to take on the iconic Oía village, where they introduced in 2007 Mystique, a Luxury Collection Hotel, a secluded hideaway carved into the rugged caldera cliffs and boasting glorious views to the infinite blue of the Aegean archipelago.
Additional Properties
The duo knew that their third hotel on the volcanic island, Istoria, a Member of Design Hotels, had to be on the magical black sand beach of Perivolos, where they transformed a former palazzo of a legendary socialite to a serene retreat for sophisticated travelers. Wishing to expand their horizons, in 2018 they journeyed to the nearby island of Paros, for their fourth property, Parīlio, a Member of Design Hotels, opened in July 2019, where they crafted an artful statement amid a world of pine-fringed coves and white-washed historical villages.
Detalles del hotel
Servicio diario de limpieza de habitación
Servicio de descubierta de cama
Tienda de regalos
Servicio de tintorería
Lavandería
Servicio de habitaciones
Llamadas despertador
Solicitud de servicio
Check-in: 3:00 pm
Registro de salida: 11:00 am
Edificio para no fumadores
Política de mascotas
No se admiten mascotas
Pets are not allowed.
Estacionamiento
Servicio de personal
Todos los días: €15
Políticas y pagos
Confirmaciones: Tarjetas de crédito
Pagos móviles sin contacto
Servicios
Servicio de concierge
Tipo de cambio
Idiomas hablados por el personal:
Inglés, griegos, Francés, Español, Turco
Si deseas más información sobre las características físicas de nuestras habitaciones y áreas comunes con instalaciones para personas con necesidades especiales o servicios especiales relacionados con una discapacidad concreta, no dudes en llamarnos +30 228-6071114
Áreas y caminos desde la entrada al público con instalaciones para personas con necesidades especiales
La entrada principal tiene instalaciones para personas con necesidades especiales
Instalaciones para personas con necesidades especiales en la habitación
Cadenas de seguridad y/o pestillos en las puertas de las habitaciones
Cerrojo de seguridad en las puertas de las habitaciones y suites
Las ventanas de la habitación se abren
Llamadas por teléfono para reloj despertador
Mirillas en las puertas de las habitaciones y suites
Rieles antideslizantes en el baño
Rieles de sujeción de la bañera
Tomas de corriente eléctricas bajas