Elevated Meetings and Events at the Element 
We understand that both business and social groups deserve more than a place to stay. They need a place to thrive. With natural light, healthy options, open spaces and eco-friendly practices, Element Hotels has built a smarter, better place to stay. Time away from home shouldn't mean time away from life. Uniquely positioned in a complex with W Philadelphia, groups staying at Element have access to over 45,000 square feet of meeting and event space. We've designed the Element Philadelphia experience and its 460 guest rooms to give you everything you need to stay energized, active and whole.
Meeting and Event Services
Professional Meeting Services and State-of-the-Art Technology
Element Philadelphia provides modern and dynamic space with 26 large and small meeting rooms including a 5500 sq. ft. ballroom for events between 250-400 people.

Our modern, state of the art, purpose-built conference space is a planner's dream:
- Flexible meeting rooms without visual obstructions
- Floor-to-ceiling windows in every room
- On-site audio and visual production
- Eco-friendly, linenless tables
- Inspired interior design to spark something new
- We have skilled, strategic event managers ready to guide you through every step of the planning process for efficient and customized productions.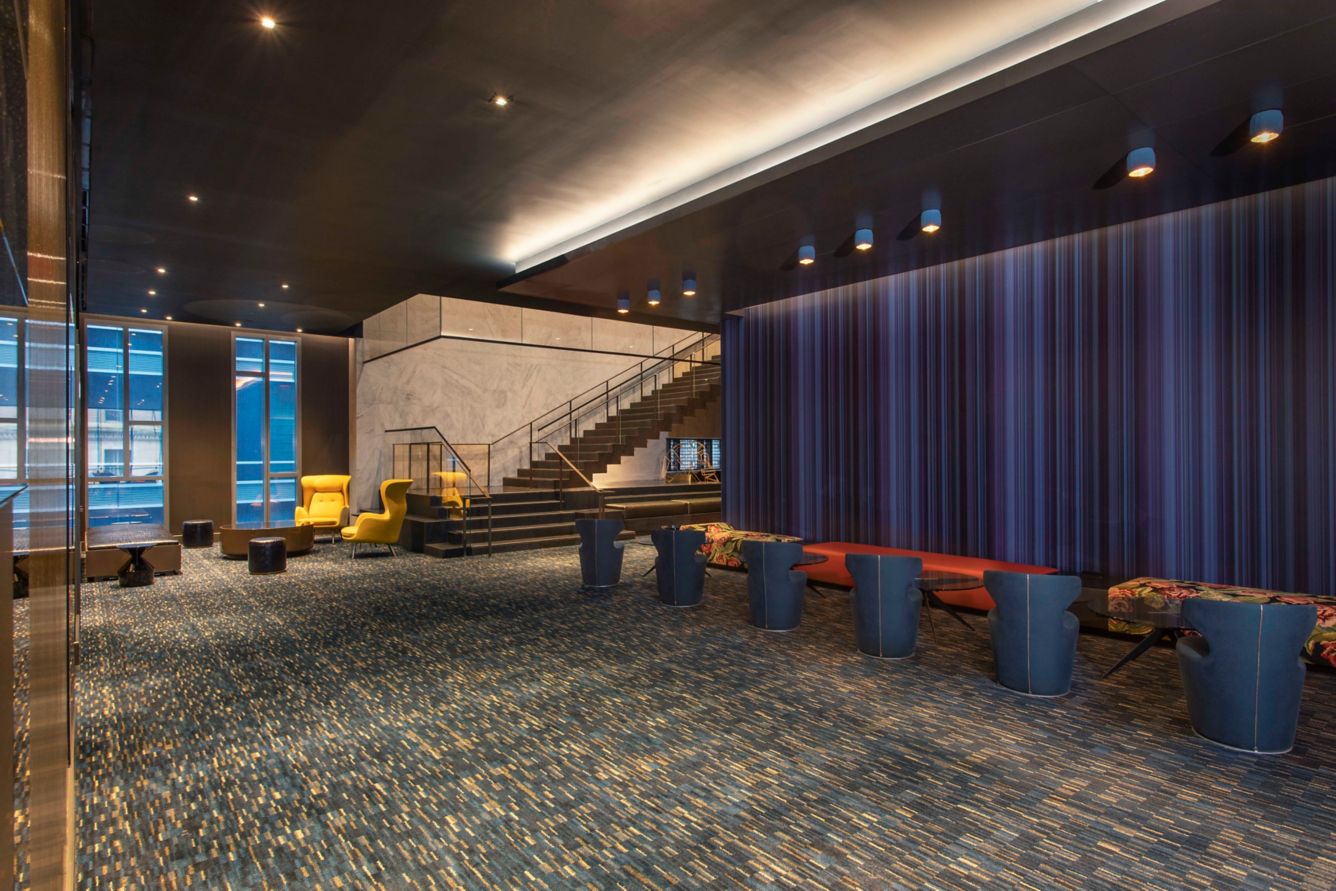 Meeting Capacity
Dynamic Meeting Spaces for all Occasions
Shared with the W Philadephia, take advantage of our three floors of dynamic meeting spaces. From ballrooms to boardrooms, the Element Philadelphia will host your group effortlessly.
Meeting & Event Space:
Level 5:
- Great Room: 5500 sq. ft.
- Industry: 2250 sq. ft.
- Level 4:
- Studio 1-10: 525 - 1250 sq. ft.
- Strategy Boardroom
Level 3:
- Session 1-10: 525 - 1250 sq. ft.
- Strategy Boardroom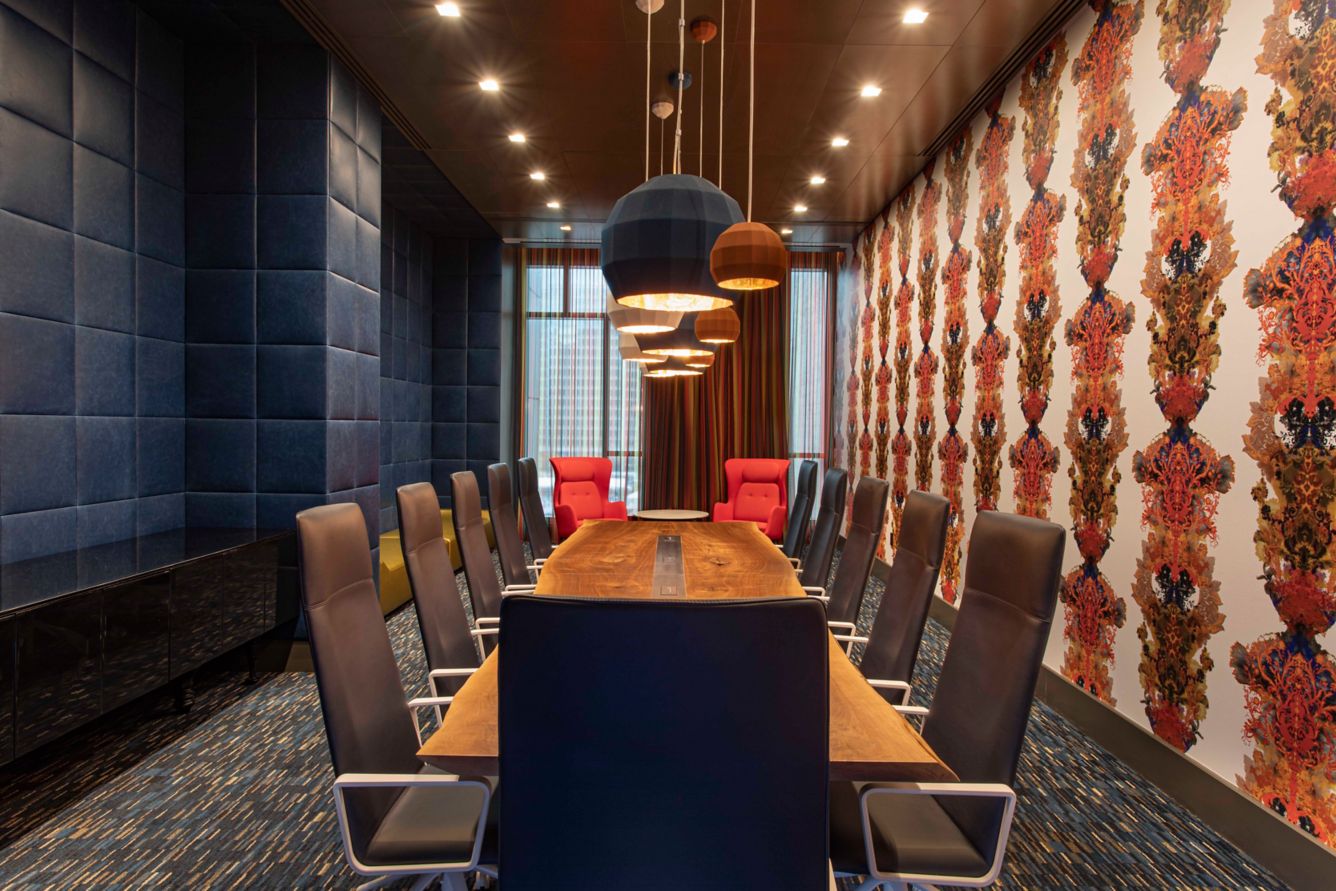 Hotel Amenities
Modern Accommodations that feel like Home
Our spacious, modern hotel is designed with sustainability and livability in mind.   Enjoy a welcoming eco-friendly atmosphere with complimentary morning-to-night amenities. Travelers will find it easy to transition from productivity to relaxation and back. Collaborate in our state-of-the-art meeting spaces and then connect with your colleagues over wine and cheese at our complimentary receptions. Stay energized in our smarter spaces with signature comforts that allow you keep a balanced lifestyle while on the road.
Rise: Complimentary healthy breakfast
Restore: 24/7 pantry
Rest: Westin Heavenly® Bed
Meet: 28 flexible meeting rooms
Plan: Dedicated on-property event manager
Cater: Full service, banquet team from LDV Hospitality
Connect: Five Star A/V production team onsite and in-room complimentary Wi-Fi
Dine: Enjoy Dolce Italian and W Philadelphia bars & restaurants located in the same complex
Motion: 24/7 fitness center
Access: Convenient to PHL and Amtrak 30th St Station
Stay in your element with Element Hotels
Suites and Studios
Modern Guestrooms and Suites Featuring Westin Heavenly® Bed
We want our guests to start every day fresh, whether they're staying for a few nights or settling in for a few weeks. 
We've created an open, energizing environment with extra space, clean design and natural light. There's more room to think, work, socialize, call your own – more space to live your life. Element Hotels comply with mandated green certification from approved sources, resulting in cleaner, healthier properties for our guests and associates. If cooking is your passion, your fully equipped in-room kitchen is waiting for you to explore new or tried and true recipes. Stay fresh and clean during your stay with our 24/7 guest laundry. 
Facebook

We invite you to relax, refresh and explore Philadelphia. An eco-friendly, wellness-inspired,member of @marriottbonvoy

Instagram

We invite you to relax, refresh and explore Philadelphia. An eco-friendly, wellness-inspired, member of @marriottbonvoy