Team Building
Discover a venue not just for bringing people together, but for changing the way they work. Here, at the MeadowView Marriott Conference Resort & Convention Center in the rolling foothills of the Blue Ridge Mountains, we help your group bridge gaps and master the art of teamwork.
Contact Us
Phone: 423-578-6600
We Make Team Building A Brilliant Adventure
Success from 9 to 5 happens when people rely on, trust and enjoy close collaboration with one another. Unfortunately the demands of daily business don't always make that possible.
When you step outside your regular environment and into our unique, distraction free venue, we can design on-site and off-site team building activities designed to help your attendees relax, learn and bond while incorporating technology, competition, pop culture icons and plain old fun.
Past participants rate our programs highly. In particular, our "Iron Chef," and "Chip and Putt" teambuilding activities have proven to be popular and effective.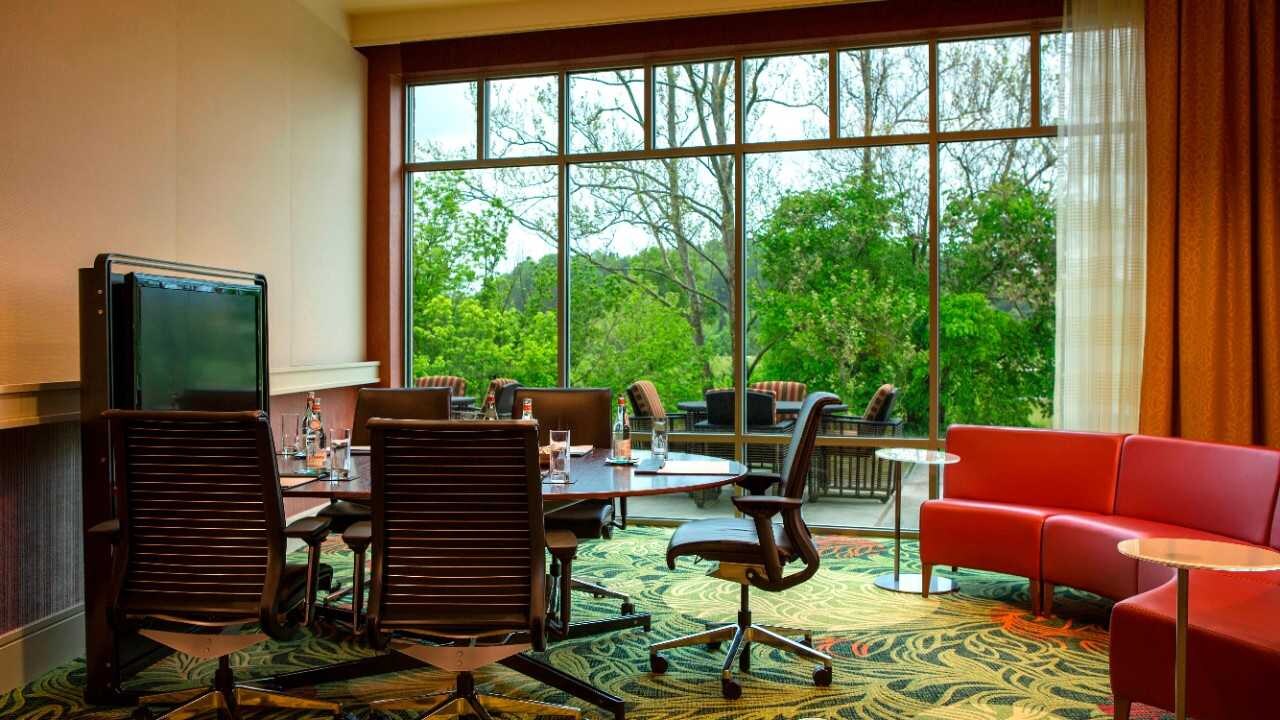 Activity Snapshot
During the "Iron Chef" activity, the team has a set amount of time to prepare and present an appetizer and dinner entree for judging which utilize the secret ingredient revealed by our Executive Chef. The "Chip and Putt" challenges golfers of all levels to test their skills on our Cattails Golf Course. Other exciting Team Building activities which groups can choose from include:
Outdoor Activities
Chipping and Putting Contests: Golf
Secret Agent 007: Spy Mission
The Amazing Race: Competition race
CSI: The Crime Investigators: Detective challenge
Wild Goose Chase: Technology-based scavenger hunt
Indoor Activities
Battles of the Bites" Iron Chef: Cooking competition
Pinot and Pablo: Painting
Code Break: Logic and puzzle challenge
Minute to Win IT: Beat-the-clock competition
Paparazzi Challenge: Technology-based competition
Indoor Miniature Golf: Skill-basedcompetition