M Club
Whether you're looking to create, connect or find calm, our spacious M Club lounge is an inspiring space to spend time in Princeton. Featuring a morning breakfast buffet, evening cocktails and bar service, M Club is open to hotel guests 24 hours a day during weekdays.
Hours of Operation
Sunday through Thursday, 24 hours a day
Friday/Saturday: Closes 7pm
Breakfast:
Monday through Friday, 6:30am to 9:30am
Saturday and Sunday, 7:00am to 10:30am
Hors d'oeuvres: 
Sunday through Thursday, 5:30pm to 7:30pm
ABOUT
The M Club
Maximize your hotel experience at M Club lounge. Second in size only to the Brooklyn Marriott, our M Club is filled with helpful amenities, enabling you to make the most of your time in Princeton and Forrestal Village.
Guests with access enjoy:
Breakfast buffet
Cocktail service
Evening hors d'oeuvres
Grab and Go station. Self-serve grind and brew espresso/cappuccino machine, soft drinks, natural water and an assortment of snacks.
Convenient access to technology data ports and charging stations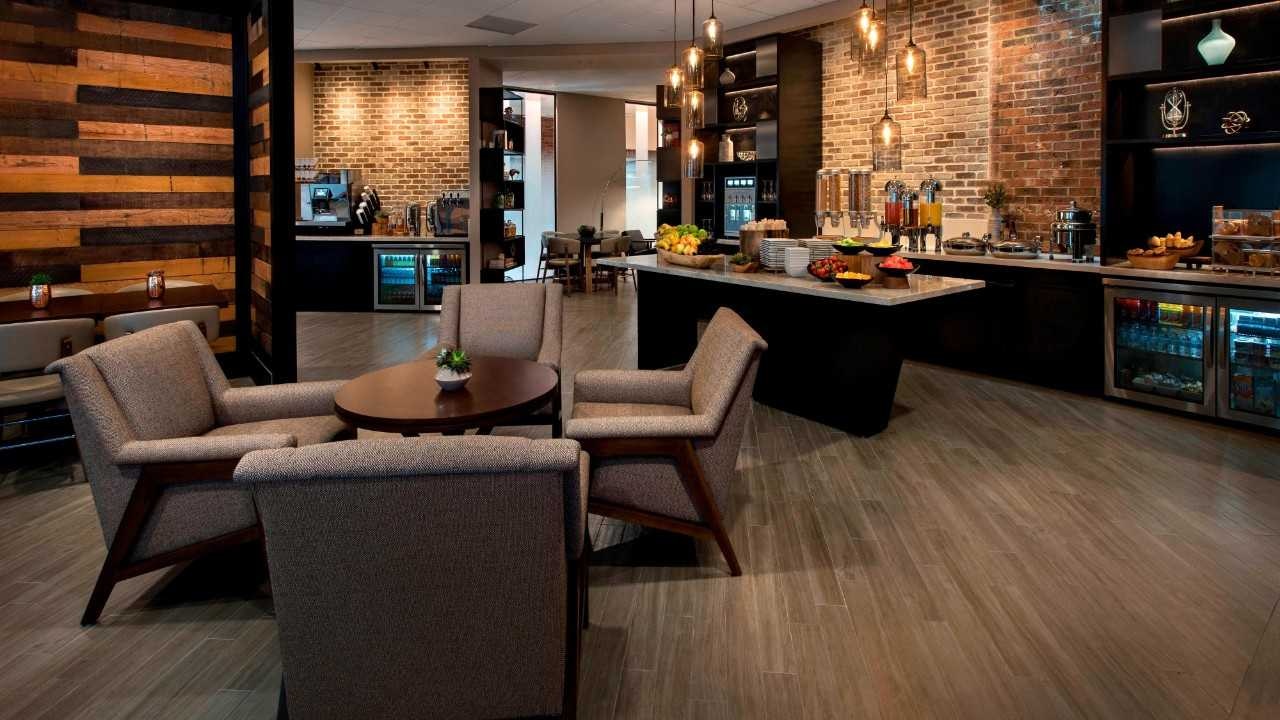 ELITE
Access to M Club
Marriott Bonvoy Platinum Elite, Titanium Elite and Ambassador Elite members enjoy complimentary access.
Only one guest is permitted to accompany key holder.
All other guests can gain access to our M Club for an additional fee. Access may be purchased when booking your reservation or at the time of check in.
Children under five are free.