Charm City lives up to its name with historic locales and a quirky art scene.
Baltimore, Maryland, is a bit of an underdog, often playing second fiddle to nearby Washington, D.C. But Charm City has got plenty to recommend it, from historic cred to a quirky art scene, which you can discover neighborhoods like Hampden and institutions like the American Visionary Art Museum. Today, Baltimore is a dynamic destination full of kitsch and creativity, not to mention stellar food — most notably Maryland's famous crabs.
See More
See Less
Explore Baltimore
Fell's Point
Inner Harbor
Mount Vernon
Fell's Point
Overview
The most historic part of the harbor features low brick buildings, cobblestone streets, old-timey taverns and restaurants. Don't miss Broadway Market and the Horse You Came In On Saloon, where Edgar Allan Poe may have taken his last drink.
Known For
Historic Sites, Restaurants, Bars
See More
See Less
Inner Harbor
Overview
The family-friendly neighborhood where downtown meets the waterfront has attractions like historic ships and the aquarium — home to more than 20,000 marine animals. There's plenty to keep adults entertained, too. Listen to live music and grab a drink at the energy-filled Power Plant Live event destination.
Known For
Waterfront, Historic Ships, Museums, Restaurants
See More
See Less
Nearby Hotels and Resorts
Stay in The Center of it All
Immerse yourself in your destination at these centrally located hotels.
Showing 1-9 of 183 Hotels in Baltimore
1-9 of 183 Hotels
Experience Baltimore, Maryland's Fascinating Past — and Funky Present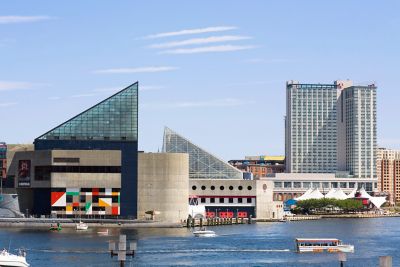 Explore Fell's Point and Baltimore's Inner Harbor
Start your explorations in one of Baltimore's most historic neighborhoods, Fell's Point, and delve into the city's seafaring past. You'll see naval ships, visit the American Visionary Art Museum, eat seafood right on the water and toast to Edgar Allan Poe's ghost at the saloon he frequented.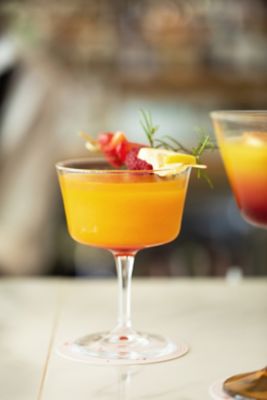 Discover Baltimore's Quirky Cultural Scene
When in Baltimore, you must get to know the quirky art scene. Start at the Baltimore Museum of Art and then explore Hampden, which is home to the bookshop where hometown hero John Waters receives his fan mail, before dining at one of the city's most lauded restaurants.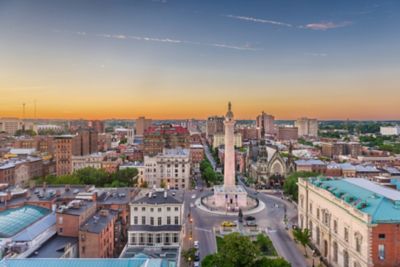 Ride Historic Trains and Catch a Game
All aboard! Today you'll climb aboard the vintage trains at the B&O Railroad Museum, visit the homes of Babe Ruth or Edgar Allan Poe and admire the stately 19th-century mansions in the elegant Mount Vernon neighborhood.
Experience More, Spend Less
Showing 1-4 of 92 Offers in Baltimore