This eclectic resort town offers a taste of Baja living.
Cabo San Lucas, Mexico, may be best known for its golden shores, celebrity sightings and nightlife, but that only scratches the surface of this enchanting destination. With farm-to-table dining options, world-class golf courses, natural wonders and historic neighborhoods, this town on the southernmost tip of the Baja Peninsula is more than a mere sun-and-sand getaway spot within the larger Los Cabos area.
See More
See Less
Explore Cabo San Lucas
Downtown Cabo San Lucas
San José del Cabo
Pedregal
Downtown Cabo San Lucas
Overview
Those seeking an exciting day on the water, an unforgettable dining experience or a legendary night out will love all the activities, sights and sounds Downtown Cabo San Lucas has to offer. Don't be fooled by the dreamy shore views — this is the furthest thing from a sleepy seaside town.
Known For
Nightlife, Dining, Water Sports
See More
See Less
San José del Cabo
Overview
Cabo San Lucas' low-key sister city is home to hyper-local cuisine, charming shops, pristine beaches and historic Spanish colonial architecture. It's a grown-up alternative to the wild nightlife down the road — and the best place to find an authentic Baja California experience.
Known For
History, Dining, Architecture
See More
See Less
Nearby Hotels and Resorts
Stay in The Center of it All
Immerse yourself in your destination at these centrally located hotels.
Showing 1-9 of 9 Hotels in Cabo San Lucas
1-9 of 9 Hotels
Embark on the Perfect Weekend in Los Cabos, Mexico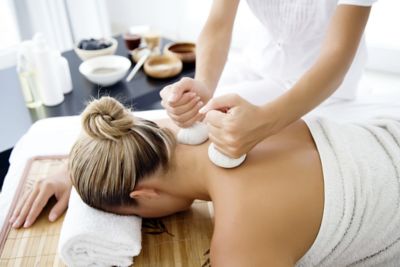 Indulge in the Beauty and Glamour of Pedregal
Start off your weekend with 18 holes at one of the world's finest golf courses, all with stellar views of the Pacific. Unwind with a delicious and relaxing evening in the luxurious hillside enclave of Pedregal.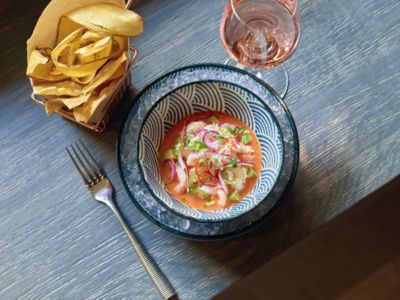 Revel in the Organic Beauty and Energy of Cabo San Lucas
Explore the sights, sounds, eats and nightlife of Cabo San Lucas, which attracts jet-setters from around the world. Soak up an afternoon on the water followed by an exciting evening in Downtown Cabo.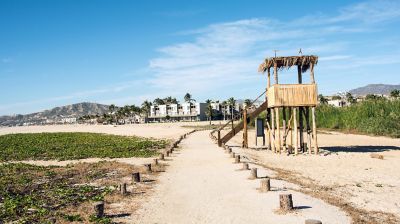 Embrace the Culture and Cuisine of Historic San José del Cabo
Wander through the colorful shops and cafés of Cabo San Lucas' charming sister city, San José del Cabo. It's an idyllic place to explore the culture, cuisine and craftsmanship Baja is best known for.
Experience More, Spend Less
Showing 1-4 of 11 Offers in Cabo San Lucas
Multiple Locations
Resort Retreats - Save up to 15%
Fun in the sun. Book your summer vacation and save up to 15% at one of our participating resorts on stays of four nights or more.
Details